8 Tips to Buying Your Perfect Boots ...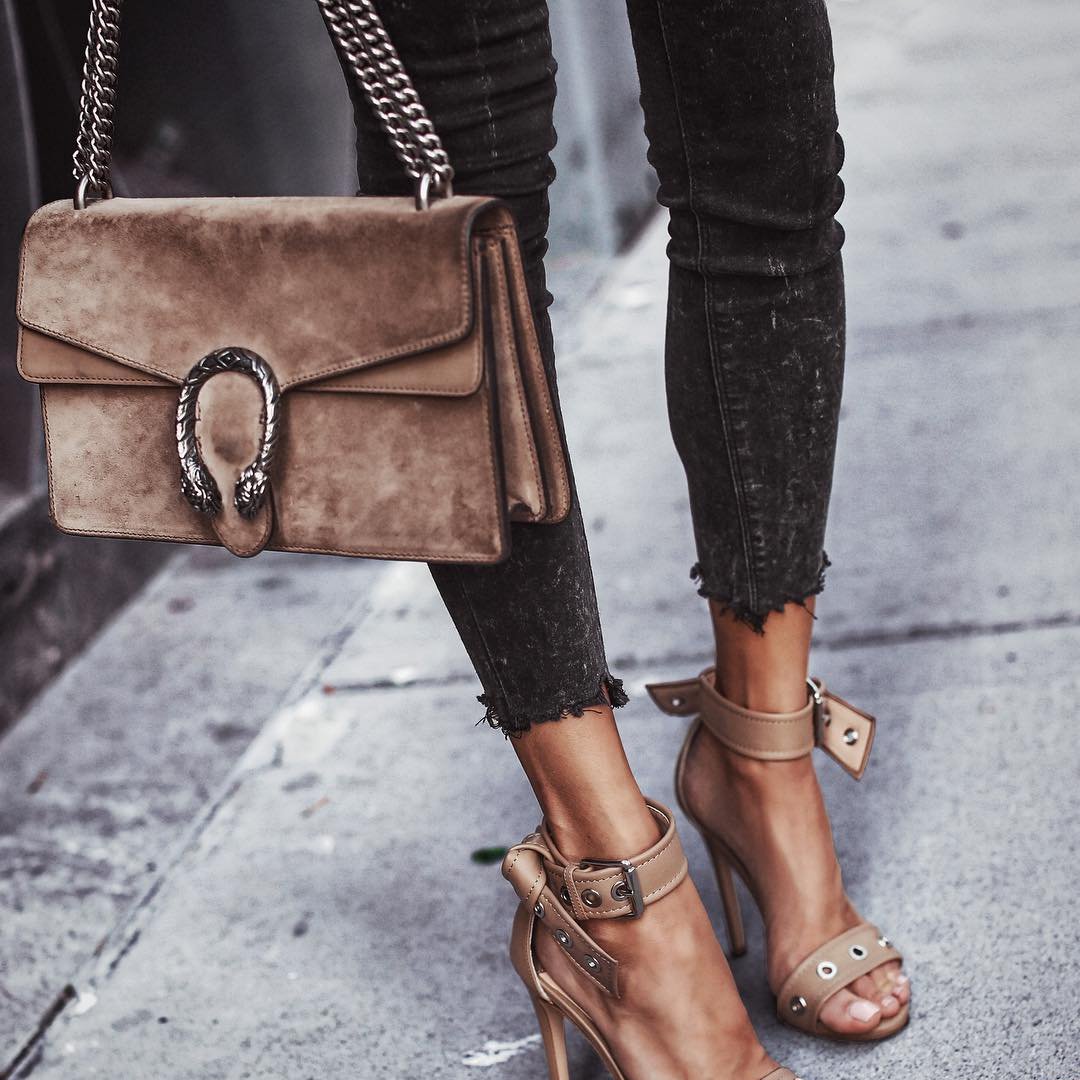 When fall comes, it seems like cold weather is approaching in the speed of light. And this is the time to stock up on jackets and jerseys, and to replace last year's worn-out, cold weather footwear. And since it's not always easy to find just the right pair of boots for the new season, I've put together a list of 8 tips to buying your perfect boots, that will help you find the ideal, amazingly gorgeous yet practical boots you'll love and wear the entire season!
This sounds pretty obvious, but it's important nonetheless. In order to make sure you buy boots that suit your unique shape, you need to have a good idea of the length and proportions of your legs. If you're super petite, for example, experts suggest you might want to avoid the pirate-style over the knee trend, and it you're blessed with powerful calves you'll probably want to give ankle boots a miss.
In order to determine which styles of shoe best suit your legs it's a good idea to try on as many different boots as possible. Ankle, over-the-knee, cowboy, riding … Give them all a shot; even the ones you're pretty sure will look awful. This way, you'll have a solid impression of what kind of boot you're after, and you'll also have a clear understanding of which trends to avoid.
While we may not all be able to afford designer footwear, it can be a good idea to try on boots from the upper end of the price range. Premium brands are expensive, but they're also usually beautifully made and will give you an impression of what perfect fit and excellent quality feel like. You can then use this knowledge to find boots that are slightly more cost-effective but which are still nicely put together and comfortable to wear.
4.

Look for Natural Materials
If you can, it's always better to avoid plastics and pleathers. To me leather boots are best: they're long wearing and with a little care and attention can stay looking fabulous for years. If you're not keen on cow-hide though, experts suggest you look for footwear in whichever material best approximates leather.
It's important to go boot shopping when you've got a serious window of free-time. Don't try to cram the process into half a lunch break. Stylists also suggest we should try to plan our retail escapades so they fall in the afternoon. Feet swell throughout the day (the degree varies according to your levels of activity) and so trying shoes on in the morning might result in your making a purchase in a size that turns out to be too small.
A lot of us judge a boot solely according to what it looks like on the outside. While the external appearance of your footwear is important, you also want a shoe that is well-lined – torn lining will wrinkle, flap and generally annoy. Look for boots with seamless interior fabric, and check that this is securely attached to the sole.
7.

Pick a Versatile Style
Unless you're specifically after specialist footwear– you need genuine cowboy boots complete with rhinestones and fringing, for example (!) –you'll probably want to buy something that can be worn with a variety of items in your wardrobe. Go for a simple, straightforward take on the season's style, and try to accurately assess how useful this kind of boot will be in your closet.
This might seem like another obvious point, but it's important that you try on your potential boots wearing the kind of hosiery you would ordinarily have on. Unless you wear super thick hiking socks on a daily basis, in other words, don't put them on your feet when you're assessing your new footwear.
This is my list of 8 tips to buying your perfect boots. Do you know other tips and tricks that could come in handy, when looking for that fabulous pair of new boots?
Top Photo Credit: indulgy.com
{{#comments_count}} Show Commnents ({{comments_count}}) {{/comments_count}}