Are you in the mood for some Color Block Boots? Well, color block boots you shall get, then! But, seriously now, have you noticed how extremely popular this trend has gotten? Would you be able to combine all those amazing outfits? Well, you know what, you don't even have to try very hard, especially not with these awesome color block boots right here because they are colorful and stylish enough to bring your regular attire on a whole new level!
---
1

River Island Color Block Booties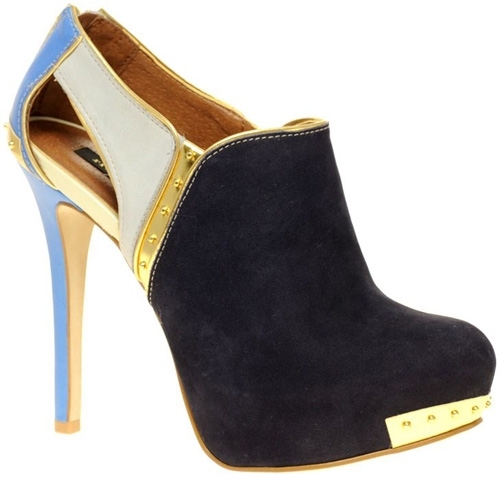 Price: $218.16 at us.asos.com.
What a perfect combination of colors! And what do you think about these gold-toned metal details? Now these color block boots are some super-stylish eye-catchers and they are totally my style! Oh, I don't even know where to start, there are so many fabulous outfits I would love to try out! Any ideas? Oh… here's one – Versace Velvet Biker bag, these booties, grey DKNY jersey dress and a fab gold belt (maybe one of those ASOS metallic ones I wrote about earlier)! Your turn now!
2

Jeffrey Campbell Lita Booties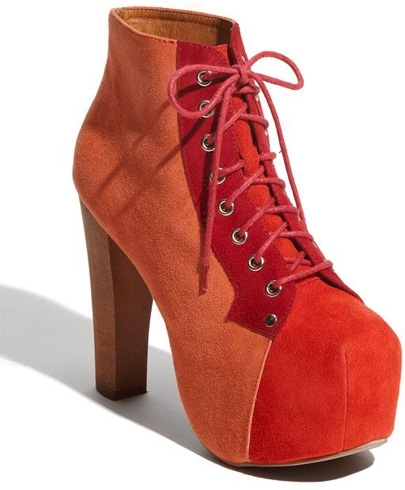 Price: $159.95 at shop.nordstrom.com
Coveted by fashion bloggers all around the globe – the famous Lita ankle boots now have an awesome, color block version in two beautiful orange shades! What do you think? Are these color block boots hot enough to warm up your heart or you prefer something a tad bit different?
---
3

Nine West Anka Boots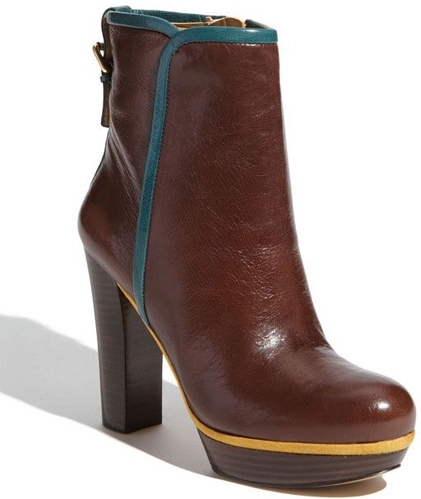 Price: $138.95 at shop.nordstrom.com
Two thin strips of color and tasty a chocolate-colored body – these lovely boots are the perfect choice for all of you shy color blockers! Now, I must admit they look awfully familiar and that can mean only 2 things 1) I've already mentioned them or 2) I've been spending a lot of time checking them out. Um… I really hope it's the latter but, hey, they are so great, so cool and so versatile that I'm sure you'll forgive me in case I'm repeating myself.
---
4

Two Lips Handcuff Color Block Boots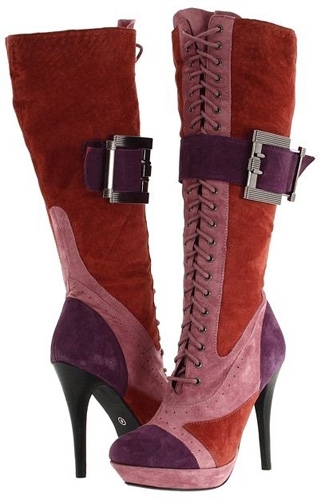 Price: $115.99 at zappos.com
Well… these are…In fact, I'm absolutely sure that I haven't shown you these before and I know that because I've been checking them out for a while now trying to decide whether to call them just perfect or totally outrageous. One thing is for sure, brave color blockers will sure know to appreciate them. And I dare you to slip away unnoticed in these babies!
---
5

Costume National Shoe-Boots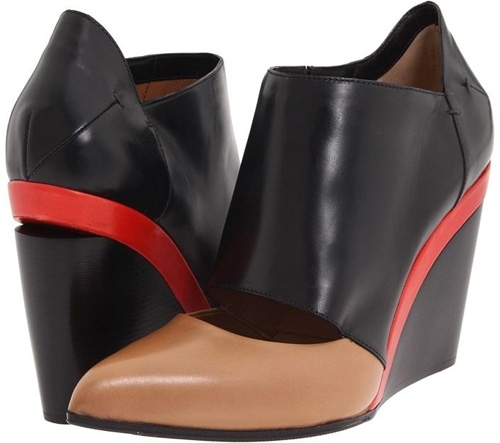 Price: $569.99 at zappos.com
Terms "Color Blocking" and "Work Clothes" used to be so different that you didn't even dare putting them in the same text, yet alone the same sentence! And there is a reason I'm speaking in past tense here, ladies! Actually, there are two very strong reasons! Now, take a look at these amazing oh-so-office-appropriate color block boots and let me know how you feel about your office wardrobe now!
---
6

Android Panel Ankle Boots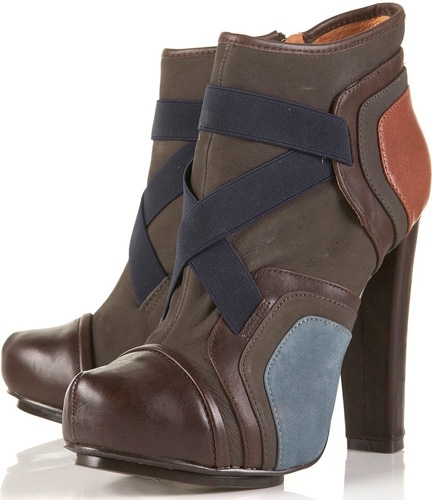 Price: $160.00 at us.topshop.com
Another pair of super-chic color block boots that are going to rock your world and everyone in it! Aren't they totally amazing? The colors are very trendy, easy to match and yet, they kind of "stick out" making any outfit seem better and more stylish. I can see them with jeans and a faux fur vest but I can also see them with a super-chic day dress… How about you? What would you wear them with?
---
7

Sonar Lace up Boots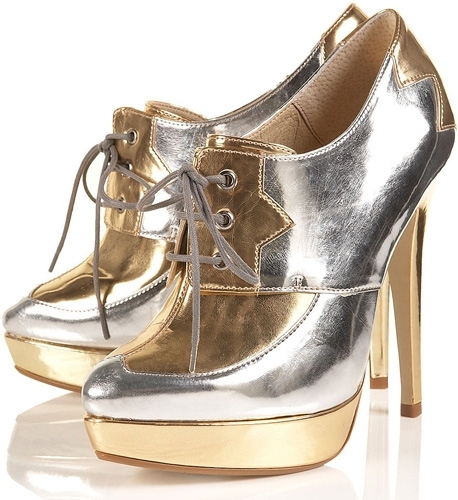 Price: $156.00 at us.topshop.com
And a cherry on the top! A totally out of this world (literally) combo of silver and gold…just to let you know that these two metals don't only go together quite well, but look extremely cool too! I've just ordered a pair of gorgeous silver court shoes for Christmas and since I'm totally into metallic today, I simply couldn't help myself – I had to show these to you!
Do you own a pair of color block boots? Are you thinking to get one? I think color block boots are a fabulously easy way to bring some color into your daily style without having to make a lot of drastic changes. Would you agree?
Top Image Source: pinterest.com
---
Popular
Related
Recent