2. L.K. Bennett Shilo round Toe Pump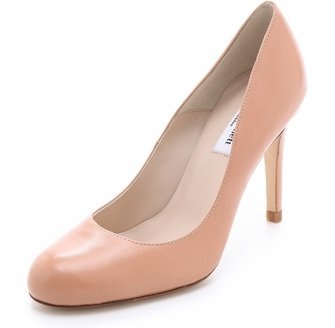 L.K. Bennett Shilo Round Toe Pump has an almost delicate Cinderella-like feel to it with a very sleek design. It has a rounded toe with a sturdy heel that will surely save you from hours of pain and numerous blisters. These babies were made for a woman who doesn't compromise comfort for beauty!
Kate Spade New York Licorice in Nude
Explore more ...