Knowing how to wear rain boots to suit different outfits and occasions can be difficult. While they're not at the height of fashion, rain boots can be more versatile than you might think. If you've got a classic black pair, they'll be able to see you through a range of rainy day occasions. Take a look at the following tips for how to wear your rain boots right now.
---
1

Jeans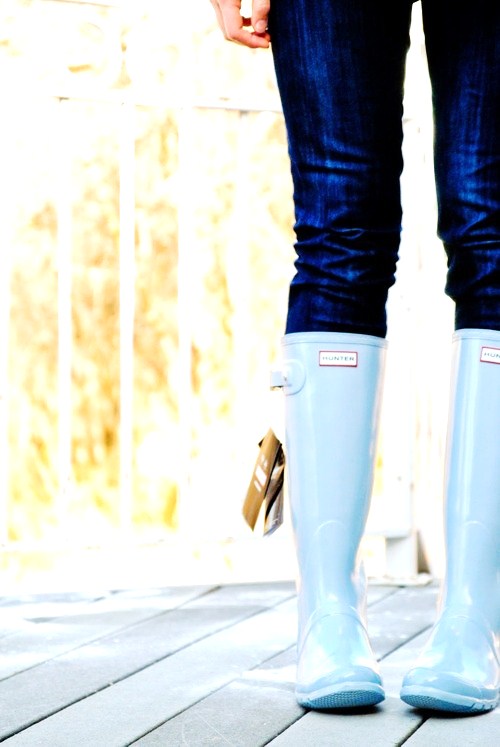 When looking at how to wear rain boots, you can't go past the simple solution of pulling them on over your skinny jeans. Whether you're at a festival or in town, this look is by far one of the easiest and chicest solutions.
---
2

Summer Dresses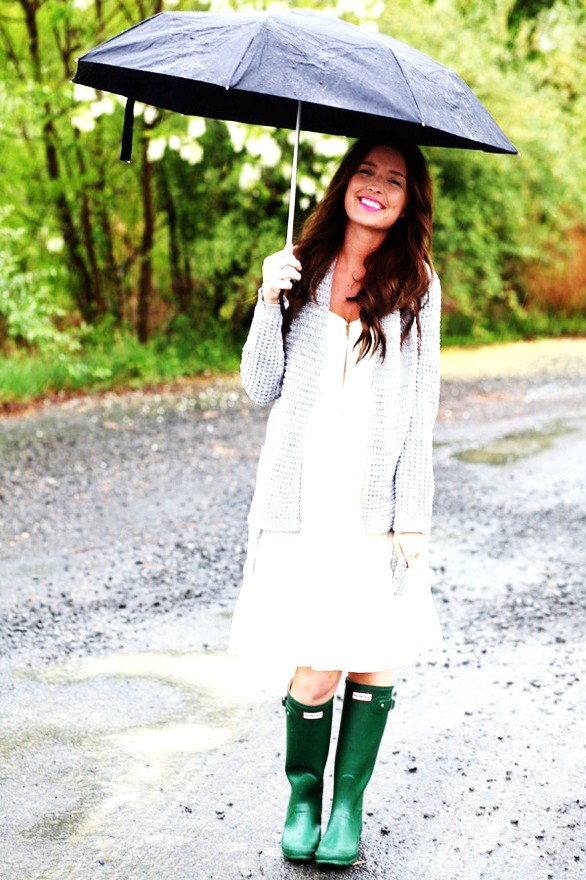 If you're hitting up a notoriously muddy music festival, then rain boots are a must. One way to tone down the clunky nature of rain boots is to pair them with a cute summer dress. If the weather looks like it will cool down, pop on a parka or slouchy jacket over the top.
Trendinig Stories
More Stories ...
3

High Socks and Short Hemlines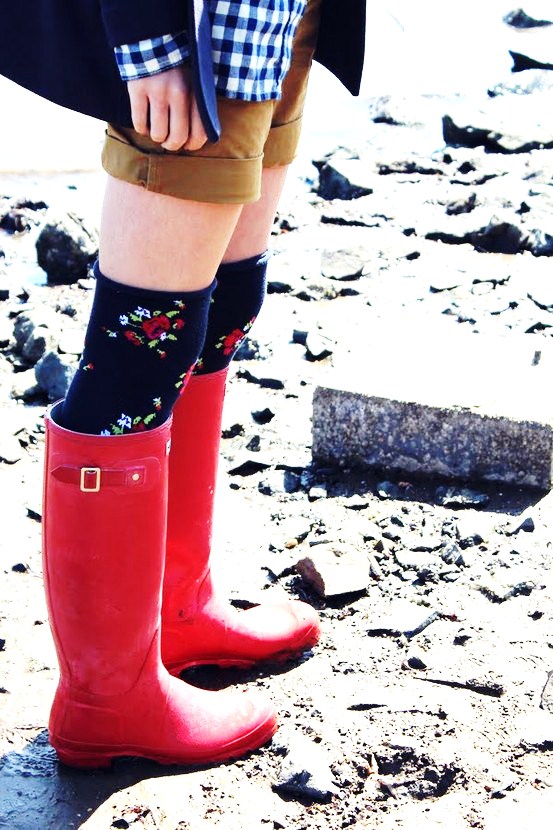 When it comes to how to wear rain boots, socks are a must. I prefer to wear knee high socks that peek out over the top of my rain boots, to provide an interesting contrast. It's also practical as it prevents chaffing against bare skin. Team them with dresses and shorts for a casually cool look.
---
4

Stockings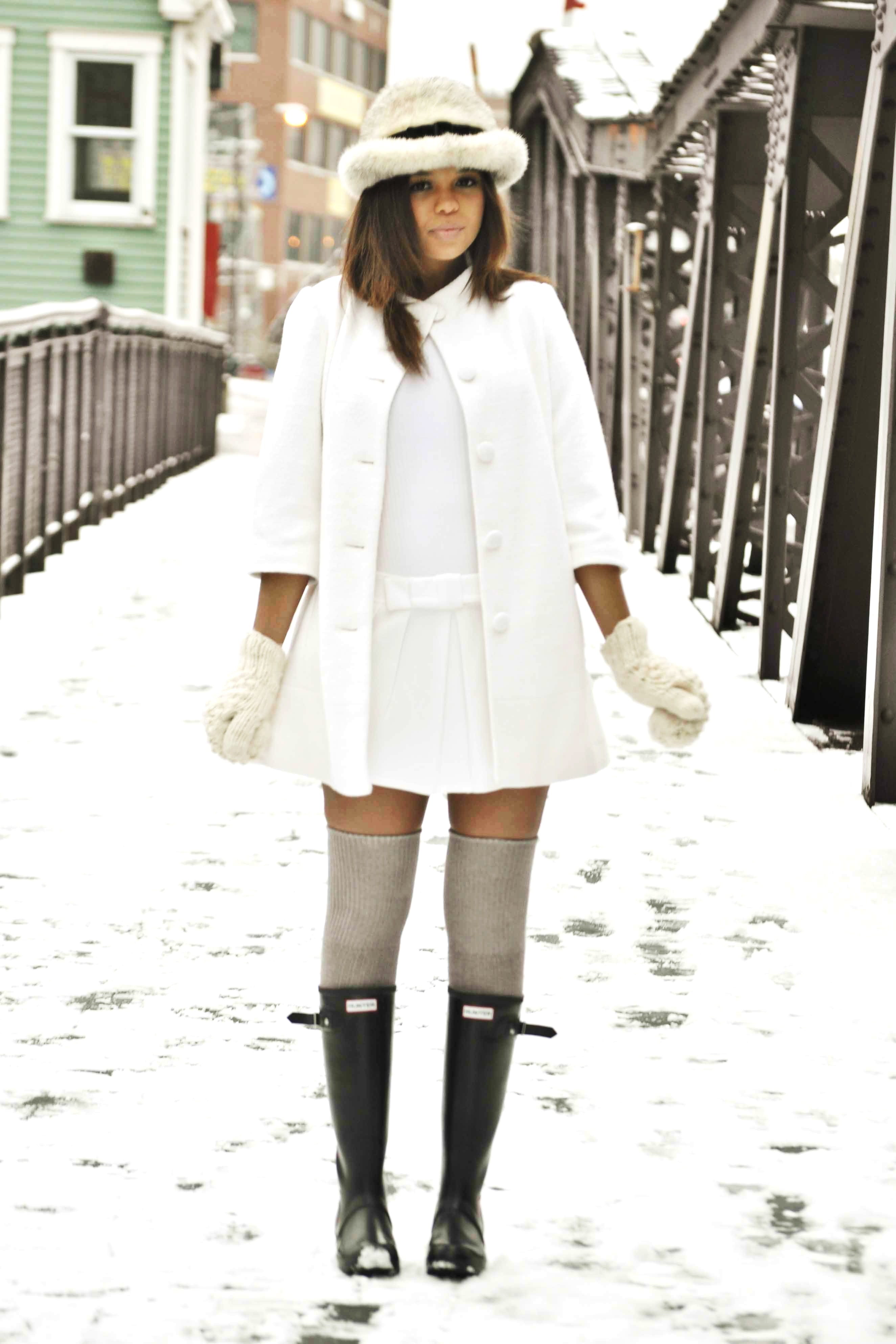 Wearing your rain boots with stockings is just one way to make your summer outfits more weather appropriate. They also act to prevent chaffing. Wear your rain boots with a shift dress and stockings for a Mod-inspired look. Don't forget to accessorise with a brightly coloured umbrella!
---
5

Denim Shorts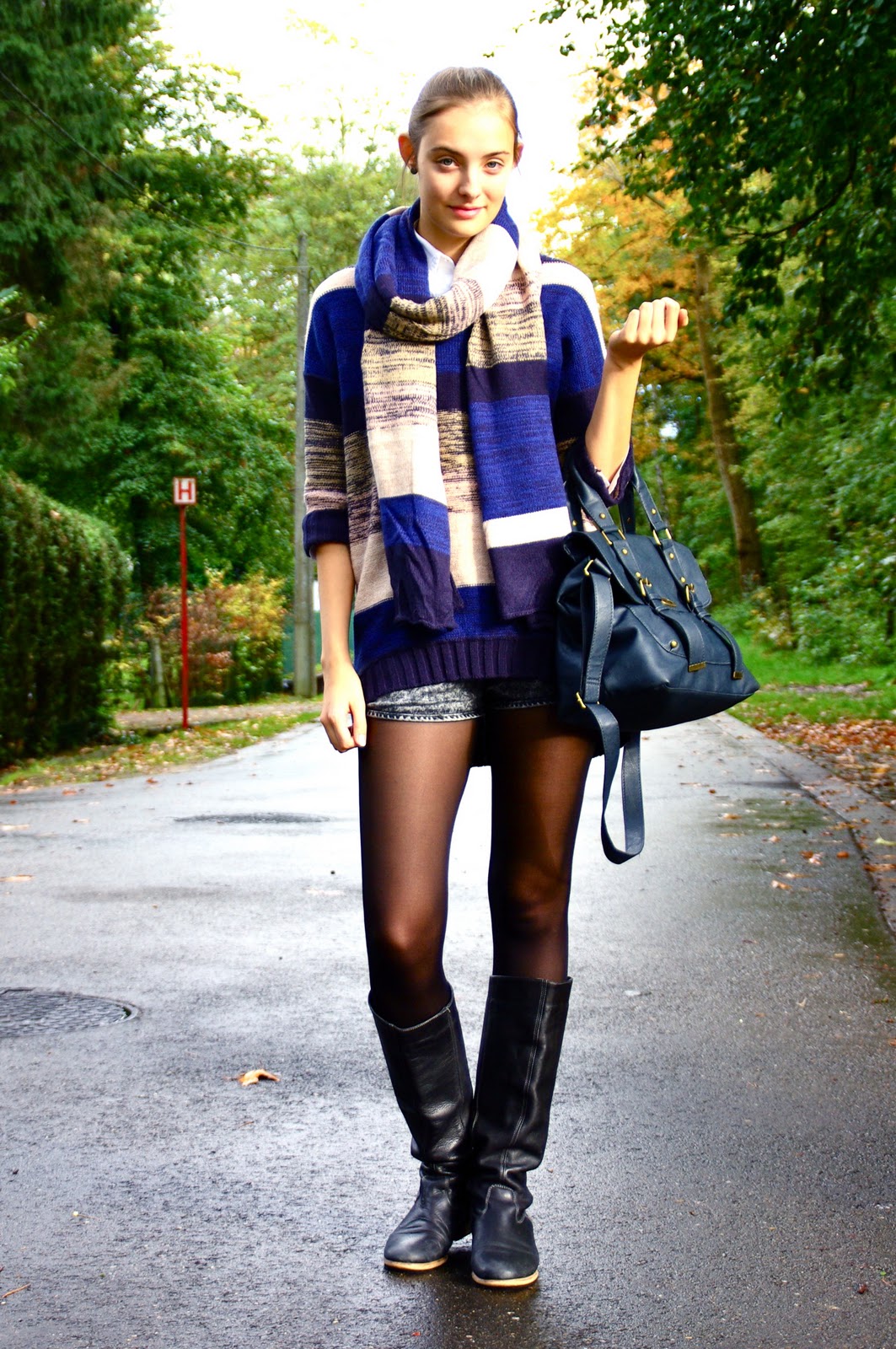 When it comes to how to wear rain boots, denim shorts are a classic festival pairing. Work a Kate Moss festival inspired look by teaming your rain boots with ripped tights, denim shorts, a band t-shirt, and a beaten up leather jacket.
---
6

Trench Coats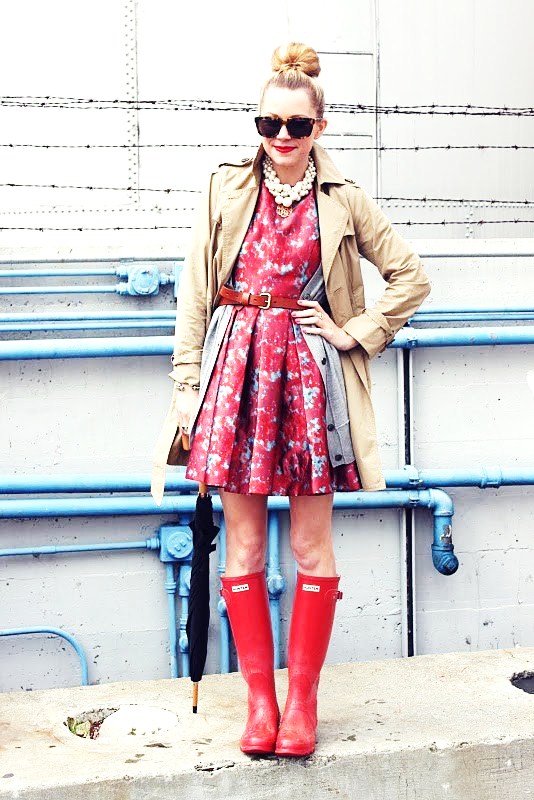 Water poof trench coats are another traditionally rainy day garment. Team your rain boots with a trench coat for a timeless and classic look. A trench coat is also an easy fix as you can throw it on over any outfit.
---
7

Colors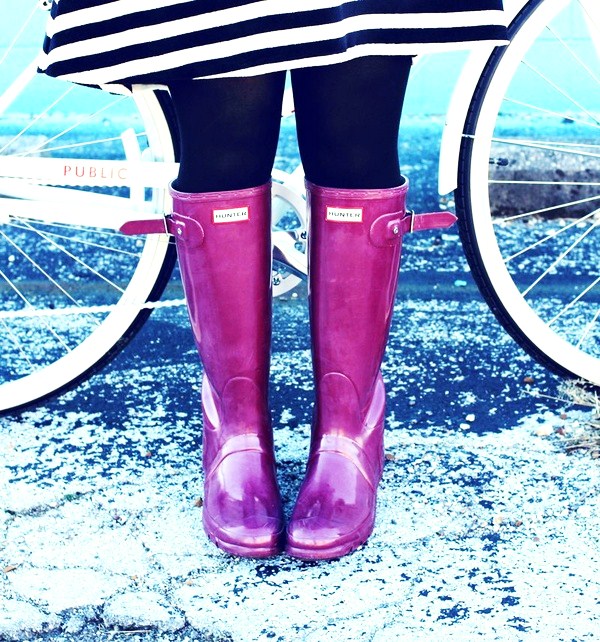 While black rain boots may be versatile, don't be afraid to branch out with a vibrant, colourful hue. A pair of colorful rain boots is guaranteed to brighten up even the dreariest of days. When it comes to how to wear rain boots, 'in color' is one of my favourite tips.
---
8

Prints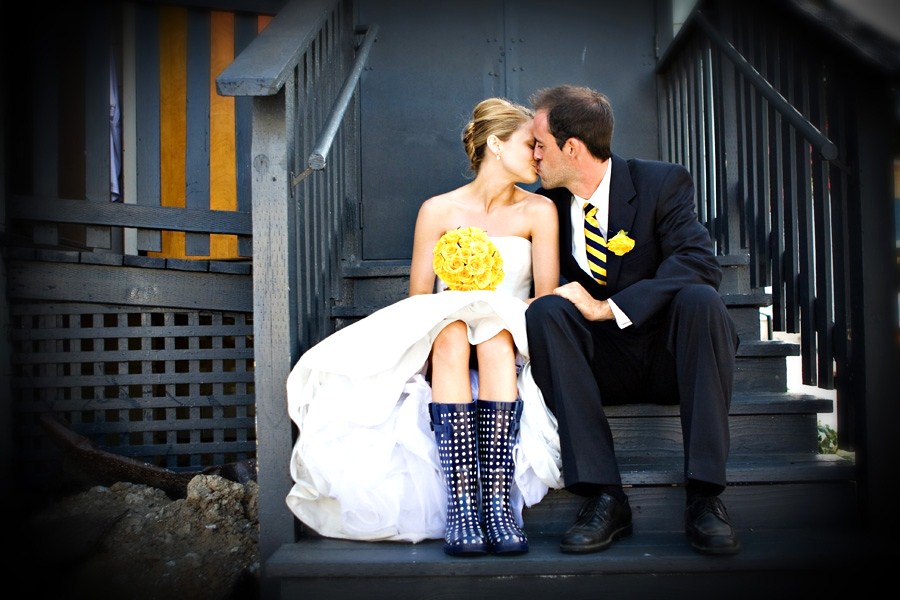 Stand out from the crowd by choosing a pair of rain boots in a bold, interesting print. This is a great way of making a fashion statement in something that isn't generally that fashionable to begin with. Don't worry if they don't match the rest of your outfit – that's the whole point!
---
9

Different Lengths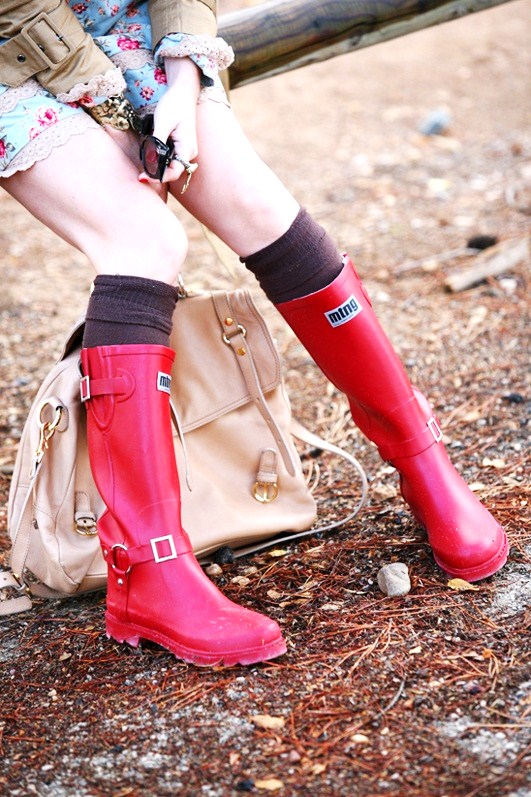 The length of your boots can make all the difference when it comes to how to wear your rain boots stylishly. Mid-calf and knee-high lengths are the most common, but shorter ankle-length styles can look just as stylish and blend in easier.
These are just a few tips for how to wear your rain boots stylishly. Dressing for rainy days is a chore at the best of times, so hopefully these few tips will help make it that little bit easier. What are your best tips for how to wear rain boots?
Top Image Source: pinterest.com
---
Popular
Related
Recent