From old school styles and classic, everlasting elegance to new, chunky often quite colorful ones – the working title of this season is "anything goes" and that means you can buy a brand new pair of some gorgeous wedge sandals or reuse the ones you already have. Now, I do have 8 gorgeous wedge sandals to share with you today, so do take a look, despite your efforts to lay off shopping for a while. After all, you know how they say, "Being on a diet doesn't mean you have to give up staring in the pastry shop window"!
---
1

Nine West Braxton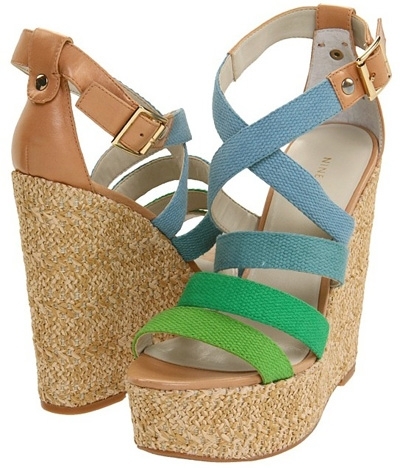 Price: $99.00 at zappos.com
Oh-la-la! Mommy needs a new pair of babies and these could definitely look good in my shoe closet and out of it! I even have a bag to match… two actually! What do you think? Aren't they just great! In times like these I wish Zappos would open a branch in Europe although I doubt the prices would be as good as they are now. Stupid taxes and legal formalities!
---
2

Glossy Leatherette Wedges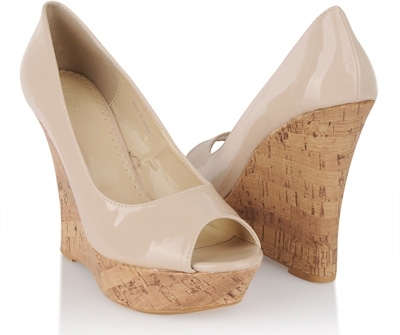 Price: $24.80 at forever21.com
Expensive-looking patent finish, this fabulous neutral nude and a very budget-friendly price tag makes these gorgeous wedge sandals rate very high on my "me likey" list. They will keep you stylishly comfortable at work, at a PTA meeting, an important business interview or anytime you need to look your best and leave the impression of a woman who knows what she wants, takes what she likes and still manages to look great in the meanwhile.
Trendinig Stories
More Stories ...
3

Bebe Nakita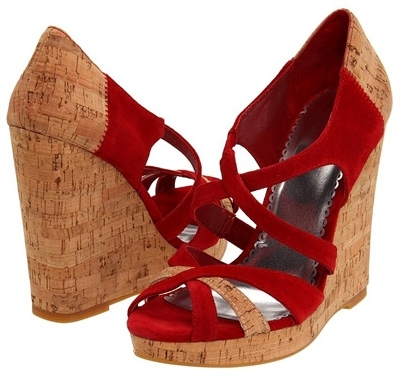 Price: $99.00 at zappos.com
Some say there is no way anything that features a cork platform can be called elegant. Well, I'd just have to disagree as these gorgeous wedge sandals are everything and elegant as a bonus. Interesting? Yes! Stylish? Yes! Eye-catching? Yes! Elegant? Freaking yes!
---
4

Aldo Collegea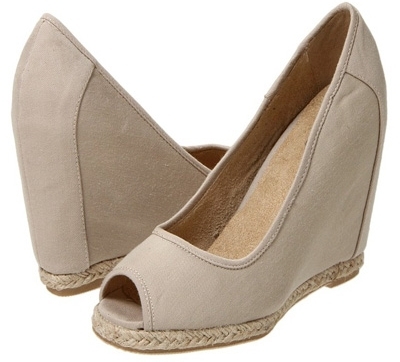 Price: $40.00 at zappos.com
Want something classy and casual to wear with your favorite safari-style linen clothes? Well, I've got the solution right here. They do look a bit chunky and that might be a problem if you like slim, almost heel-like wedge. I, personally, like them all and, since chunky footwear is kind of hot these days, I'd suggest you try them on first and just see how you like that effect.
---
5

Not Rated Hot Spot 2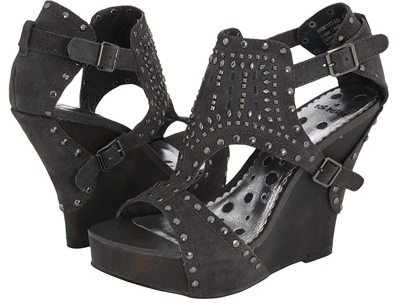 Price: $51.99 at zappos.com
Big city Glamazons, may I have your attention please? Take a look at these and tell me if they have all it takes to help you win your urban battles. I'd say they are a great choice so, if you're not really feeling this color, I'll be more than happy to inform you that they are available in four others.
---
6

Roxy Malibu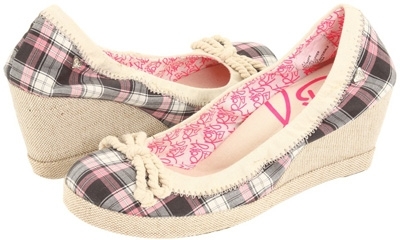 Price: $44.00 at zappos.com
They aren't exactly sandals but are sure something sweet, cure and comfy-looking. Great for school, casual outings, long walks and those busy, crazy days. I, personally, like this color and pattern the most but you can also get them in two totally different plaid patterns and colors as well as in black and white no-plaid one.
---
7

Aldo Flothom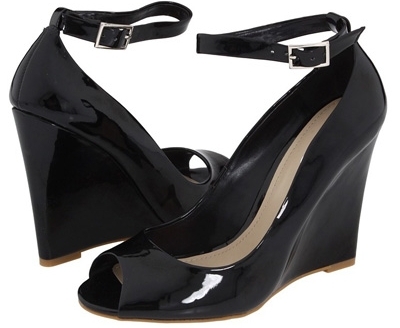 Price: $60.00 at zappos.com
Voila! I don't even dare saying anything - they are so perfect I'm afraid my words may tarnish them! But, seriously, now – can you think of a better, more elegant wedge sandal? And, guess what? They are available in black, nude and cherry! I'd pick the black ones, though, because this is a simple wedge sandal that doesn't need anything but its amazing shape to look fab.
---
8

Jessica Simpson Jungle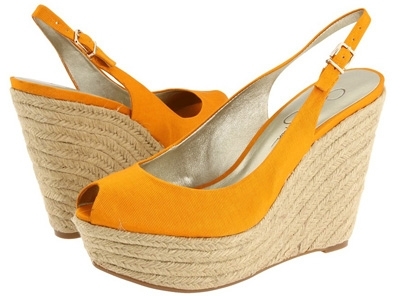 Price: $69.00 at zappos.com
How about raffia in the bottom and the most popular color of the season on top? Yup, if you're looking for a pair of gorgeous wedge sandals and the only thing you know is that they must be some shade orange, I suggest you take a look at these. Just a quick one, come on- they are worth it!
So, ladies, how do you like this list of gorgeous wedge sandals? I wish I could have them all! Oh, how I wish I could! But then, again, what would I do with all these shoes? It's silly, I know…
---
Popular
Related
Recent