There are so many cool ways to wear flats! Shoes can ultimately make or break an outfit so if you're not feeling your heels anymore, swap them for some flats! There are tons of cute styles and outfit ideas for them. Check out some of my favorite ways to wear flats. If you have any other ideas, share them with me in the comments section!
---
1

Metallic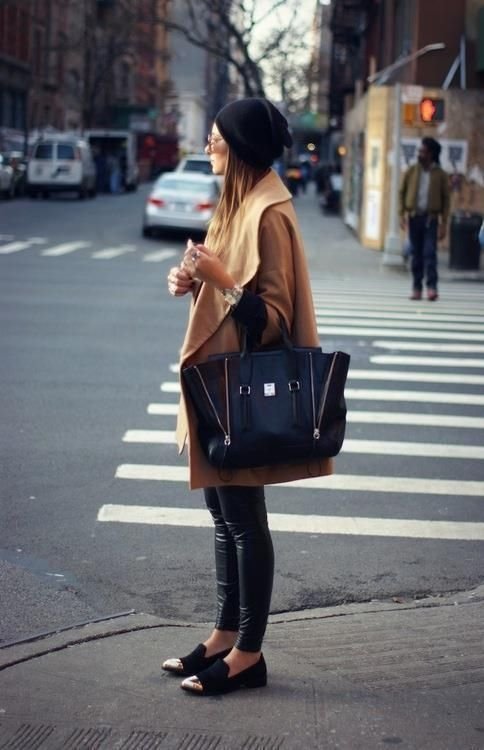 Metallic is always in. I am such a big fan of this entire look! The metallic accent on the flats just complete the whole look. I also love the leather pants, black bag and beanie! The metallic on the shoes match the metallic on the purse and it's just a really cool detail! Incorporating metallic accents are just one of the fun ways to wear flats.
---
2

Loafers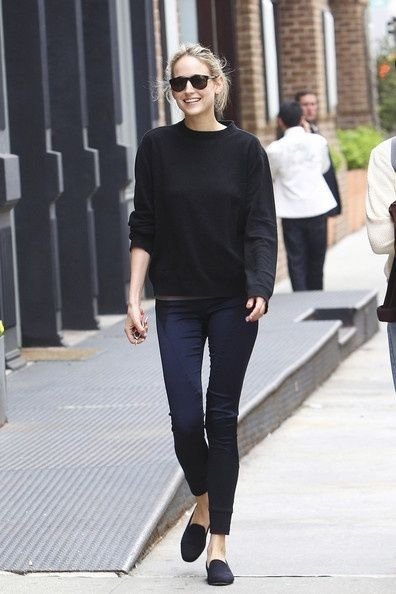 I'm a big fan of loafers! They're just so comfortable and totally adorable! I love the ones with a fun print on them, but I also love the all-black ones. That way, they can be paired with any outfit and look great. They're great for a comfy, casual look while you're walking around the city!
---
3

Pointy Flats
Need to look high-fashion but don't feel like putting your high heels on? Pointy-toe flats are perfect for the occasion. The very stylish Miranda Kerr rocks some black pointy flats in this look and I love that they match her purse and leather jacket. You could also swap the black flats for a bolder, brighter color! Pointy-toe flats are definitely a good investment!
---
4

Printed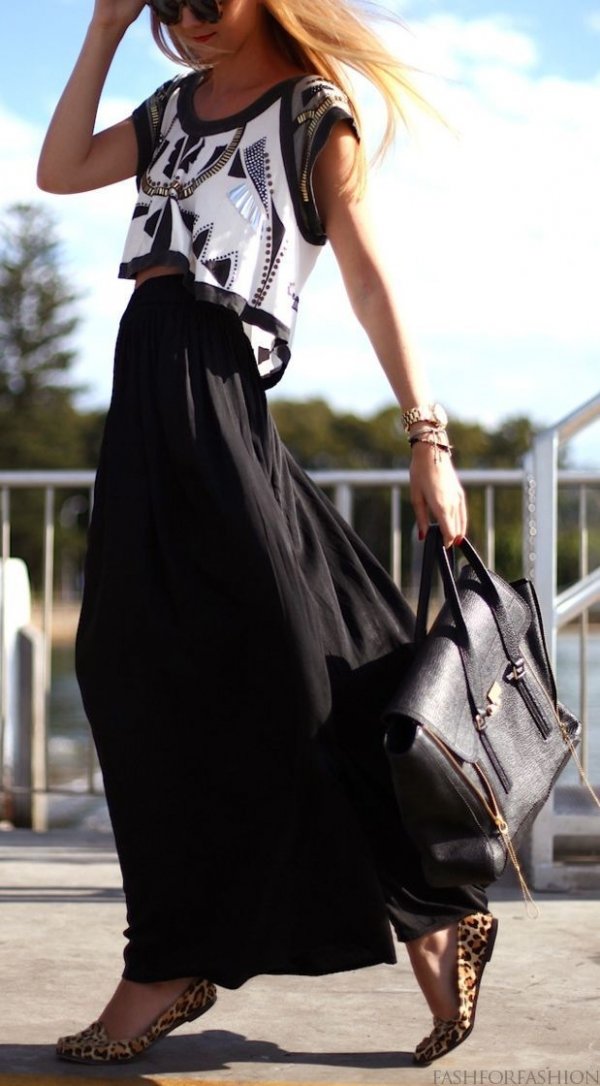 A fun way to add some pizazz to your outfit is through printed flats! My personal favorite is anything cheetah-printed. I just think it goes well with anything. It won't clash with any colors that you choose to wear and it definitely spices up your outfit. If you're not a big fan of cheetah print, try a tribal print, or even polka-dots! Any pattern will help make the shoes the focal point of your outfit.
---
5

Oxford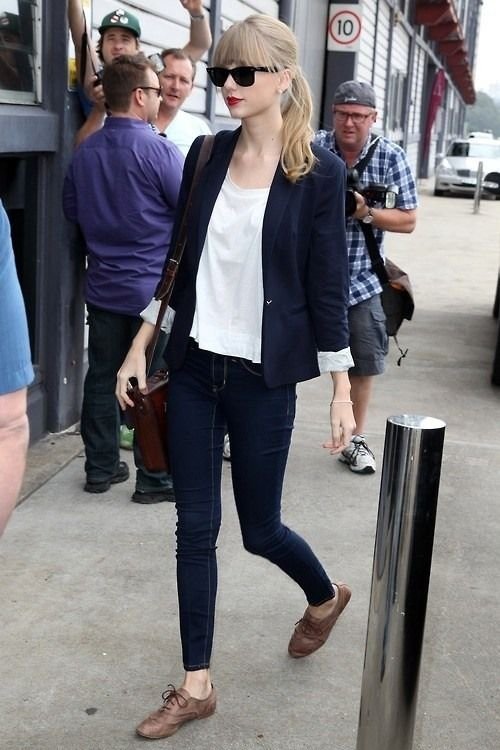 No one wears oxford flats better than Miss Taylor Swift. Am I right, ladies?! The blonde beauty practically lives in them. They give your outfit a "tailored" look which I really love. They're perfect to wear with skinny jeans or even with tights under shorts or a skirt! I definitely need to stock up on some pairs. They'll be the go-to of the summer!
---
6

T-strap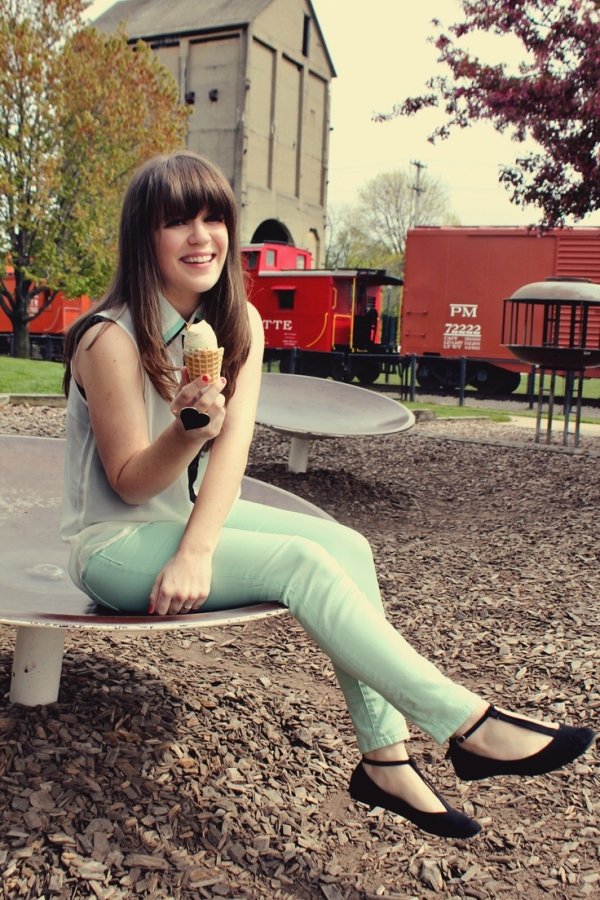 How adorable are these?! T-strap flats are one of my newest shoe obsessions. They give the outfit a delicate, girly look! I love that these flats can be used with "dressy" outfits. The "t-strap" of the shoe gives it a formal look which makes them totally acceptable to be used instead of heels!
7

Studs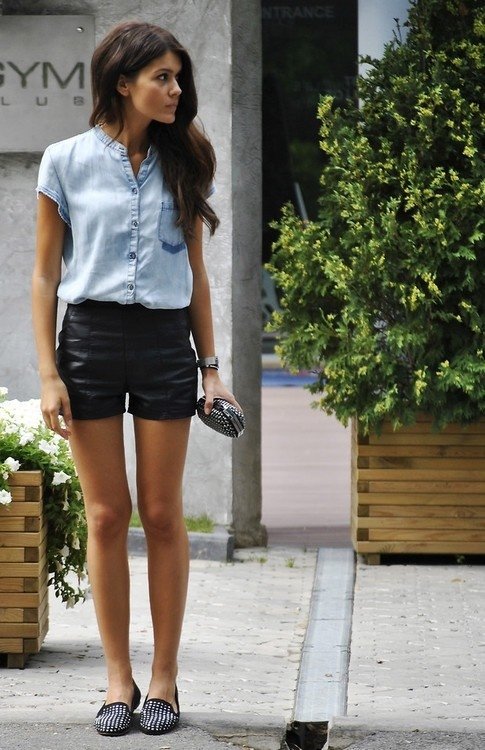 Can you ever go wrong with studs? Nope! There's a reason studs are always making an appearance in the fashion world! They add a certain "edge" to any outfit, and I'm loving these black studded loafers. As for the outfit, I'm obsessed with the leather and denim combo. Who knew it looked so good together?! Definitely a look worth trying out this summer.
Well, there you have it! These are just seven out of many cool ways to wear flats this spring/summer! What type of flats are your favorite? Of the list, which look would you want to rock next?
---
Comments
Popular
Related
Recent