Ankle Boots are a fabulously stylish way to deal with winter at its best so, if you live in a place where snow isn't known for causing any fashion or traffic related problems, I bet you already own at least one pair! They can be classy, totally trendy, amazingly comfy, a real fashion-statement or, even better, all of the above! Yup, ankle boots are really awesome! But, speaking about awesome, check out these ankle boots I've found online:
---
1

Brigitte Bailey Bingham Ankle Boots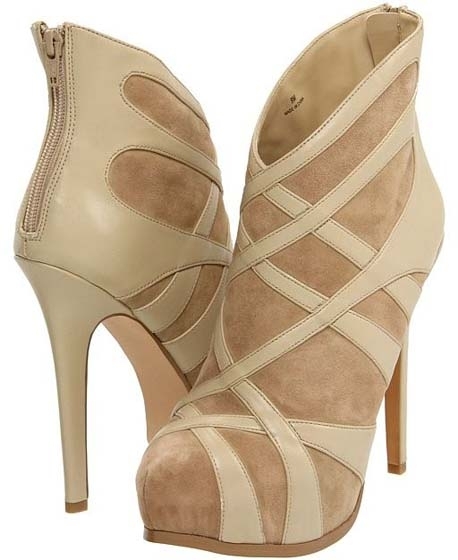 Price: $109.00 at zappos.com
If ankle boots are a fashion statement rather than an actual necessity for you, I most definitely suggest getting a fabulous sky-high pair such as this! Crisscross details, leather&suede combo as well as this cool neutrally stylish sand color will glam-up and style-up any outfit you choose to wear them with and, if you really want to be the poster girl for style, I suggest pairing them up with the season's must-have – fur west!
---
2

RSVP Dally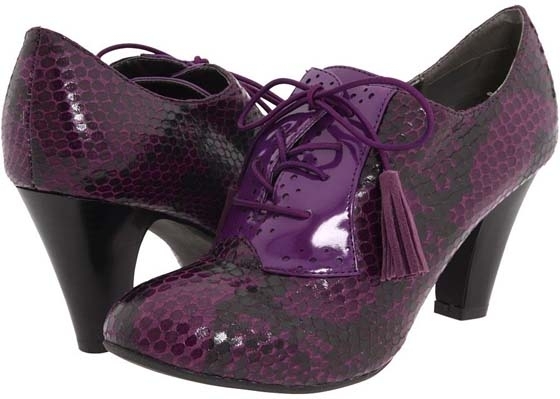 Price: $49.00 at zappos.com
Give your business look a stylish, colorful makeover with these purple, snake skin effect lace-up booties! I'm sure you've heard your older, more experienced friends and family members say that not everything in life is simply black or white and I must admit I totally agree – some things can be purple as well!
---
3

Calvin Klein Jenny Ankle Boots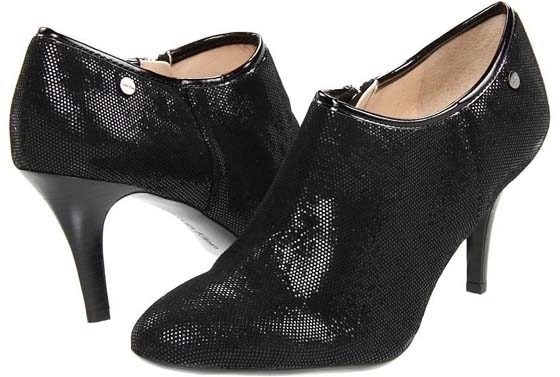 Price: $99.00 at zappos.com
Now, in case you actually need black ankle boots and you totally hate sky-high heels, platforms as well as all other uncomfortable-looking solutions, definitely consider these glam CK babies! Moderate, comfy heel will sure get you where you need to go, almond tip and their classic shape guarantee you'll love to take them everywhere with you and a glitzy, glam effect will get you noticed wherever you decide to show up!
---
4

Nine West Extraord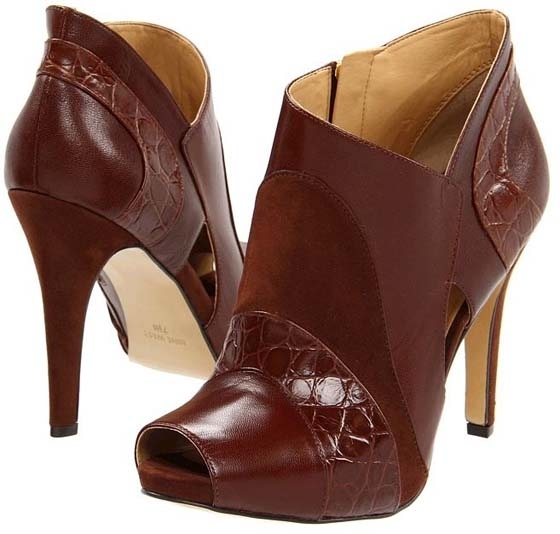 Price: $99.00 at zappos.com
These extraordinary beauties are just what a girl needs to look classy and sassy! Moderate concealed platform says you are stylish, three different types of leather say you are no plain Jane and an elegant overall appearance speaks volumes about your feminine side. Choose them if you like to dress like a lady and if you're stylish and fashion conscious enough to know trends are just guidelines- not an actual order!
---
5

Not Too Coy Tenielle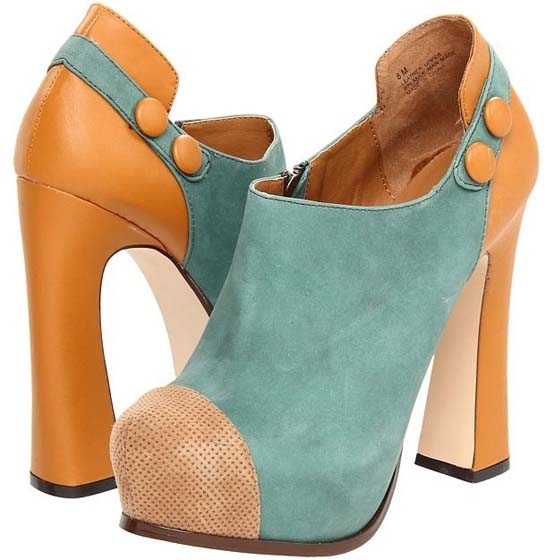 Price: $110.99 at zappos.com
Oh la la! If you have passion for interesting, eye-catching, unique footwear you simply must take a moment to enjoy these! I absolutely adore retro-inspired pieces and, when they are as stunning as these, I have no other option but to remain speechless! ………. ……… ……… ……… (
---
6

Rocket Dog Snowflake Booties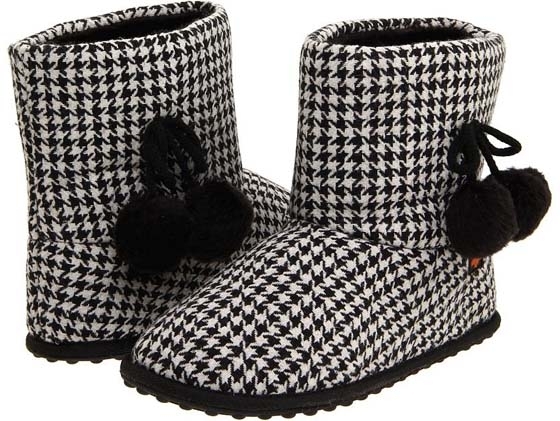 Price: $44.99 at zappos.com
Booties can be beauties - I think we've already figured that out! But who thought they could be as sweet as a cupcake! Well, these babies are everything a girl needs to stand out in times when she doesn't feel like dressing up too much. All she'll need to look adorably casual is a pair of jeans, a warm, cozy sweater, poufy west, these lovely ankle boots and some lip gloss!
---
7

Chinese Laundry Hot Desert Ankle Boots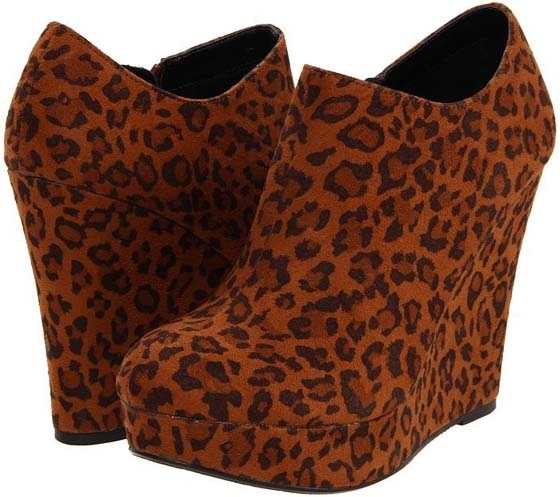 Price: $79.95 at zappos.com
Animal print wedges are said to be a necessity these days and, although I don't have any animal prints in my shoe closet and feel utterly weird wearing them, I must admit I like the general idea behind this style and pattern. Wedges are super comfy, animal prints are a fashion statement and, when you put two and two together, you'll actually realize that having a trendy yet comfy pair of shoes such as this one can really save you a lot of time and troubles.
---
8

Nine West Anka Boots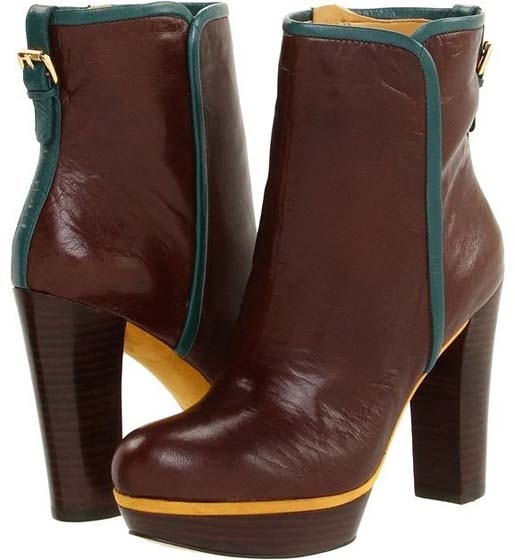 Price: $139.00 at zappos.com
Let the color blocking begin! These stylish ankle boots are available in black too but that just wouldn't be any fun, wouldn't it? In fact, I bet color blocking pros already have a few great ideas on how to wear them! Right? Well, I'll just leave it to your imagination then.
---
9

Sam Edelman Lulu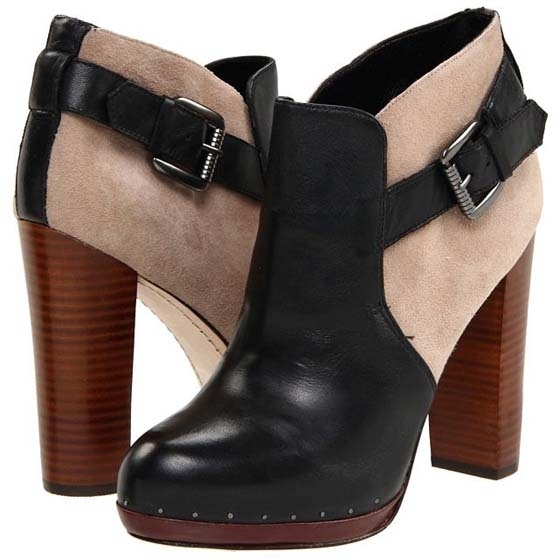 Price: $179.99 at zappos.com
Available in all black, all camel and stylish, two toned black and almond – these stylish, comfy looking boots are one of my casual chic must-haves! I'd definitely get the two-toned version and have fun trying to put together as many outfits as I can! Now, that would be a time-consuming process, that's for sure, but only because they are so easy to match!
---
10

Ivanka Trump Wisteria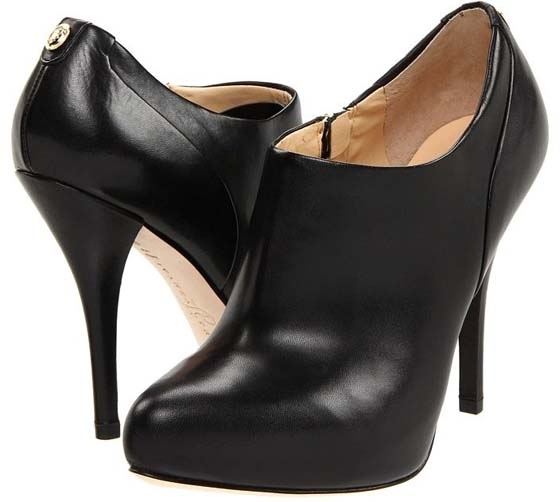 Price: $162.99 at zappos.com
If you're about to buy your first pair of ankle boots and you want them to look really expensive and classy, you should definitely check these out! They'll look great with just anything and you can wear them pretty much everywhere! Wear them with figure-flattering wide leg pants when you want your style to reflect your professional skills, party all night long in skinny jeans and sequined top or hop into a classy evening dress, throw on some fancy jewelry and you're ready for a black tie event of any kind!
Well, I just might be so bold to say that I've just given you 10 great reasons to shop for ankle boots this season! Tell me, ladies – which one of these amazing ankle boots are your favorite?
Top Photo Credit: pinterest.com
More
---
Popular
Recent