The more than 12,000 shoe exhibits at Northampton Shoe Museum make for an interesting day out for anyone with a love of footwear. The museum is located in the center of the shoe-making industry in England, which just happens to be my home town. It doesn't sound like a huge collection but the exhibits at Northampton Shoe Museum span the entire history of footwear and it is the world's largest collection of vintage footwear.
---
1

Queen Victoria's Wedding Shoes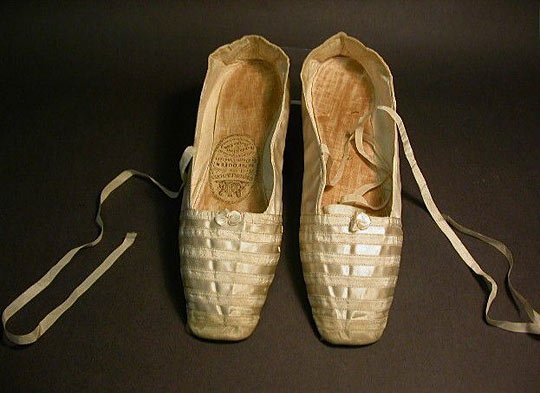 One of the most viewed exhibits at Northampton Shoe Museum is the shoes worn by Queen Victoria on her wedding day, 10th February 1840. Although they were originally white satin to match her lace gown, they have changed to a pale sandy yellow color over time. The museum also has a pair of Prince Albert's riding boots but other than their famous owner, they are unremarkable.
2

Lady Mary Stanhope's Shoes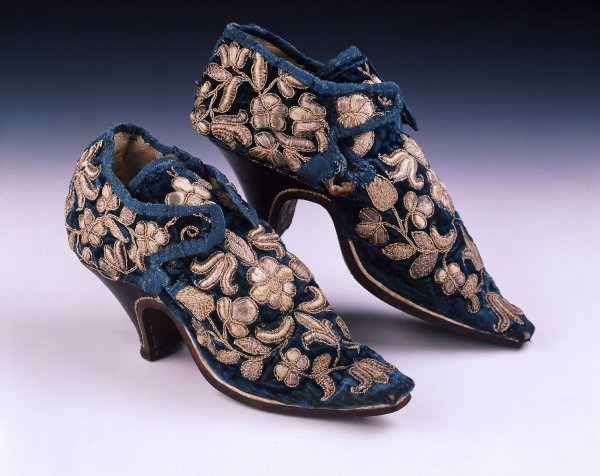 Today's shoe designers produce some magical and fantastic creations, but they also know a bit about shoe design back in the 17th century. If there ever was a heyday for shoes in history it had to be this period. Heels had really started to gain in popularity but heavily adorned and intricately patterned shoes were all the rage. These blue velvet latchet tied shoes were reputedly worn by Lady Mary Stanhope in 1660.
---
3

Chinese Bound Feet Shoes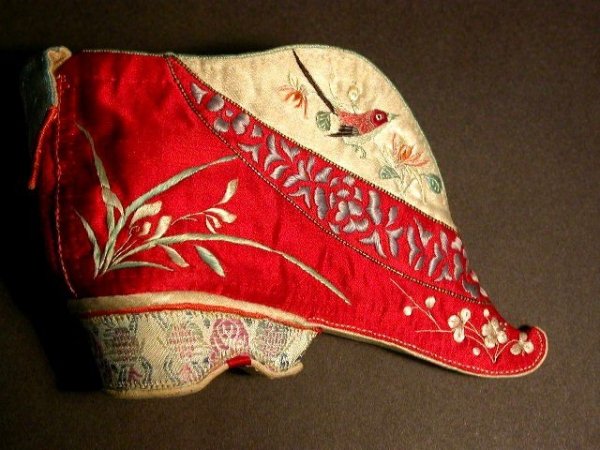 I'm sure many of us wish our feet were daintier and prettier, but I'm also certain none of us would want to be able to slip our toes into these. For centuries in China it was practice to bind girls' feet to prevent them from growing. The optimum length was considered to be 3 inches! The next time you are complaining about your 4 inch stiletto heels, or that your pumps are pinching – think on!
---
4

Turkish Bath Shoes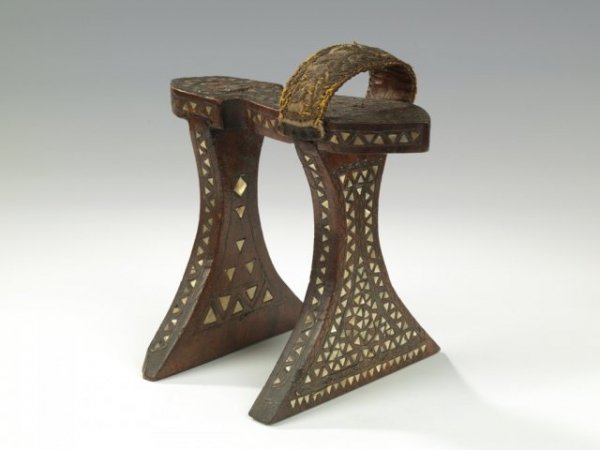 These are shoes! Really! And you thought some of the heels today are of a crazy height. This is a pair of platform clogs worn by women in Turkish bath houses to lift and protect their feet from wet floors. They are made of wood and commonly inlaid with mother of pearl, ivory or bone. I've seen them with straps like those above, but also with toe posts.
---
5

Claw Foot Shoe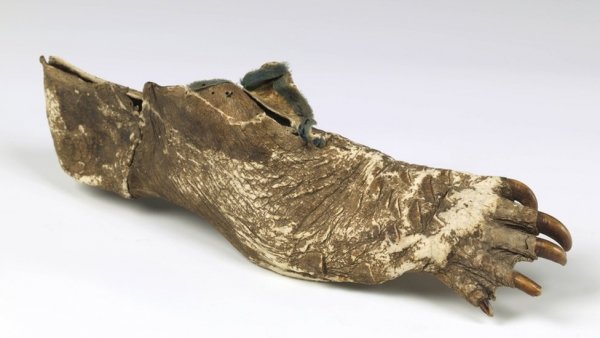 Yes, that is an animal's foot complete with claws. This came from the Congo area of Africa and reputedly belonged to a witch doctor.
---
6

The Red Shoes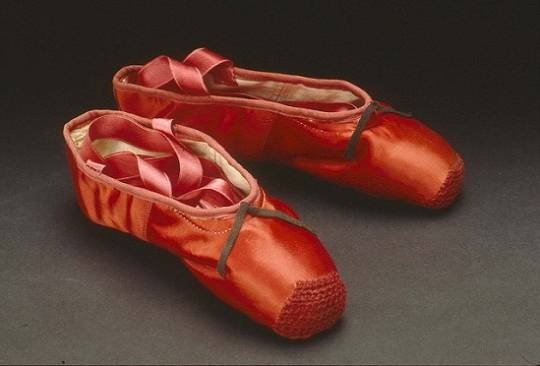 Who isn't familiar with the fairy tale by Hans Christian Andersen? There are plenty of ballet shoes in the exhibits at Northampton Shoe Museum but I doubt many of them are related to in the way that the red shoes created for Moira Shearer for the 1948 movie are.
---
7

Papal Slippers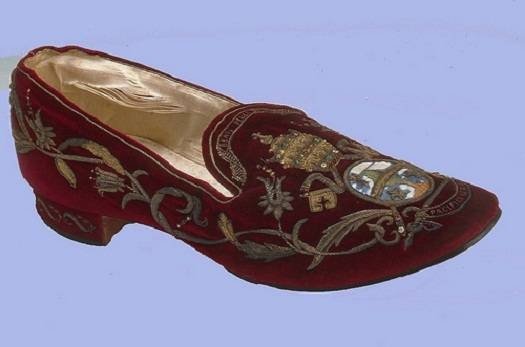 And on to another pair of sumptuous red shoes. This time it is a pair of richly embroidered papal slippers. This particular pair was worn by Leo XIII, who was Pope between 1878 and 1903. The slip-ons are an excellent example of master craftsmanship in shoe-making as well as being of historical significance.
I know it's off the beaten track tourist wise, but if you do ever come this way, I promise you the exhibits at Northampton Shoe Museum will make the journey worth it. The history, the range of materials and the designs from the simplest to the most bizarre and fantastical are all amazing. Could you spend a whole day looking at shoes?
---
Popular
Related
Recent