The most famous shoe designers of the fashion world blow our minds with their perfect high heel, ballerina, and moccasin designs. The melodic voice that comes off with every step you take in high heels lights up the designers' world. These people definitely know that the quickest way to a woman's heart is through a pair of new glittering shoes! Up for a count down to discover the 7 most famous shoe designers?
---
1

SOPHIA WEBSTER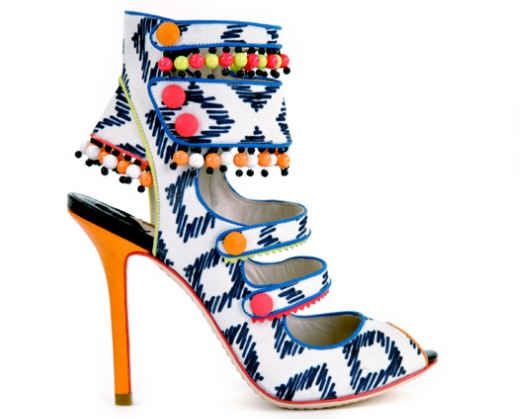 Who said elegance comes with gravity? The newly sparkling names of the fashion industry know well that a pinch of childish style, and a bunch of nice colors can create marvels. Sophia Webster is one of those "newbies" in the fashion world of the most famous shoe designers who seems to have the talent which will imprint her name with golden letters to the history of fashion. Oh how I love her shoes!
---
2

CHARLOTTE OLYMPIA

Heidi Klum, Hillary Duff, Anne Hathaway, Sofia Vergara, Julianne Moore… What do these celebs all have in common? You guessed it, a pair of Charlotte Olympia's! The new "it designer" of the red carpet will apparently invade our hearts. And so will her shoes!
3

EMILIO PUCCI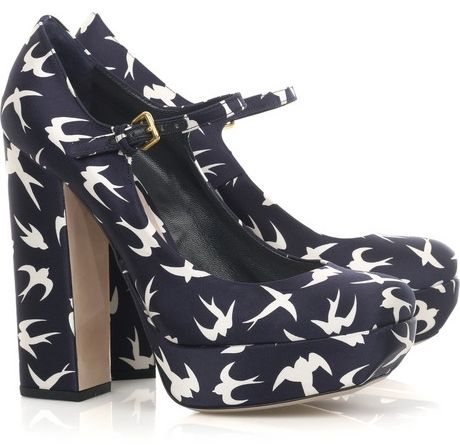 If not in fashion, where on earth are we supposed to use geometry? Emilio Pucci is best known for the bold geometric shapes that he used every now and then in his designs. And hey, did you know that the Italian designer once fought in a war for the Italian Air Force? Now I see where his courage came from while designing such daring pieces…
---
4

TORY BURCH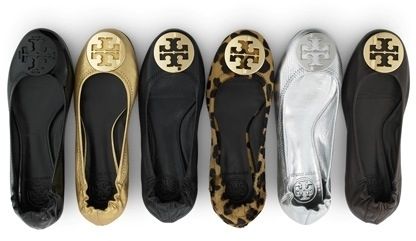 The head-to-toe T's surrounded by a circle: this iconic sign have been a lot seen on the streets in the last few years. Who else wants to try a pair of Tory Burch's? You'll love them, I promise.
---
5

GIUSEPPE ZANOTTI

A man of good taste! Being born in an Adriatic town that has a tradition in shoemaking, Zanotti was always involved in shoe business. But who could have known that he would one day be in the A-LIST of shoe business? He so deserves his fame.
---
6

JIMMY CHOO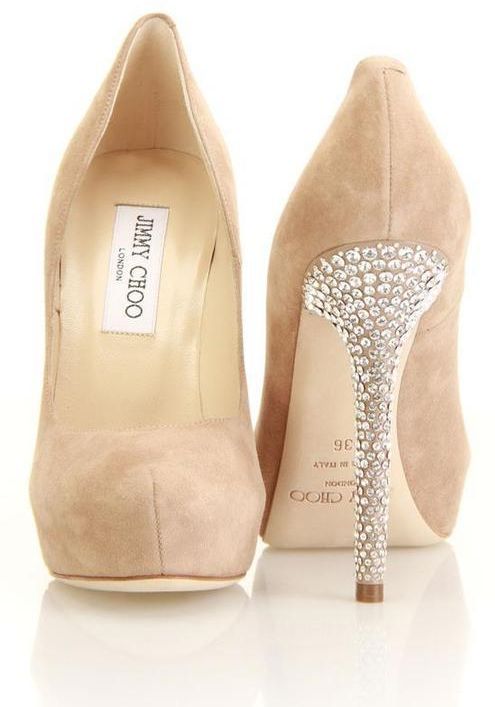 Though not ONE designer, Jimmy Choo should definitely have a place in this list. Behind the well-known label are two glamorous women; Tamara Yeardye and Sandra Choi. And «few» of the followers of this label are Natalie Portman, Julia Roberts, Penelope Cruz, Gwen Stefani, and many many more!
---
7

CHRISTIAN LOUBOUTIN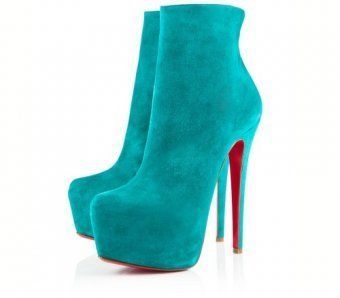 "… now you got me stressing out on the phone. But it's the last time, I'm moving on. I'm throwing on my Louboutins. I'm throwing on my Louboutins, I'm throwing on my Louboutins…" Jennifer Lopez even wrote a song for the red-soled shoe label. What words are left for us, then? The designer of those shoes that color every woman's dreams definitely deserves to be on our list for sure!
"Give a girl the right shoes, and she can conquer the world." Marilyn Monroe once said. So right she was, don't you think? What other shoe designers do you admire?
---
Comments
Popular
Related
Recent