Low heel shoes are not only functional but very fashionable right now. It's not unusual these days to see designers sending their models down the runway in flats or low-heeled shoes. As a non-heel wearer, this is something I'm quite excited about. Low heel shoes are all about getting a little bit of height without having to resort to staggering stilettos. Check out the following pairs of stylish low heel shoes and let us know what you think.
---
1

Two Tone Sandals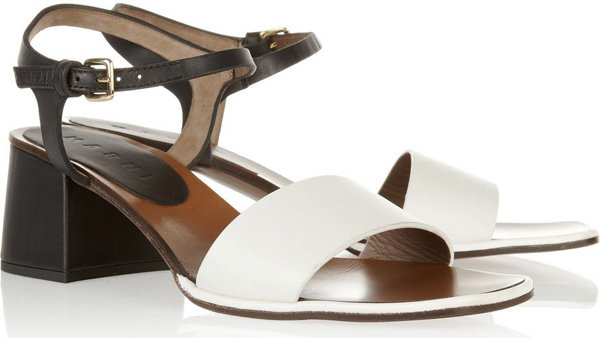 Two tone shoes are an on-trend choice for the season. These low heel shoes would be great when the weather warms up. I could easily imagine them worn with sixties-inspired shift dresses, flowing maxi skirts, or even chic cigarette trousers. Designers like Chloé and Marni (pictured here) sell versions upwards of $500 but luckily for us, you can find more affordable versions at Topshop and ASOS.
---
2

Patent Leather Pumps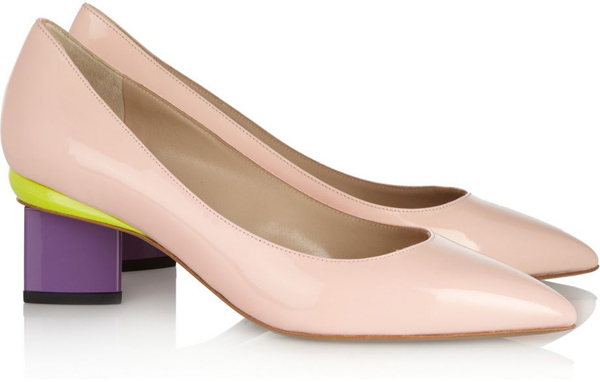 Blush patent pumps are a fashionable addition to any wardrobe. They're stylish and versatile and are pretty timeless. From the front, these $635 Nicholas Kirkwood pumps look pretty simple but the heel reveals a quirky colour-blocked design. You can find more affordable pumps, minus the colourful heel, at stores like Topshop for a fraction of the cost.
---
3

Metallic Heeled Sandal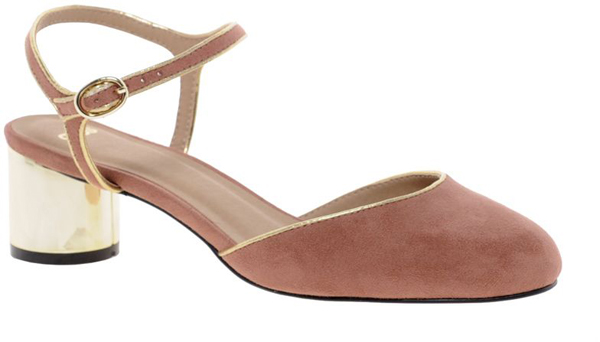 Shoes with unique statement heels are definitely on-trend right now. They'll add a little bit of glitz and glamour to your daytime look and would look great teamed with cocktail dresses and tuxedos at night. Designers like Miu Miu stock a range of shoes with mirrored heels but you can grab bargain buys at stores like ASOS (pictured here), Modcloth, and Forever 21.
---
4

Kitten Heeled Pumps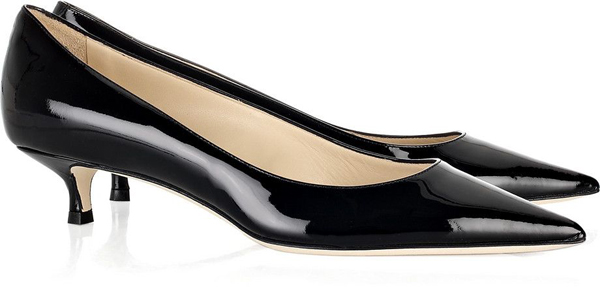 Kitten heels are coming back in a very big way this season. These Jimmy Choo shoes would be a classic investment. However, you can also find plenty of other kitten heels in different designs and to suit a range of budgets. Check out Nasty Gal and Urban Outfitters for kitten heel pumps around the $50 mark.
---
5

Wedge Heeled Sandal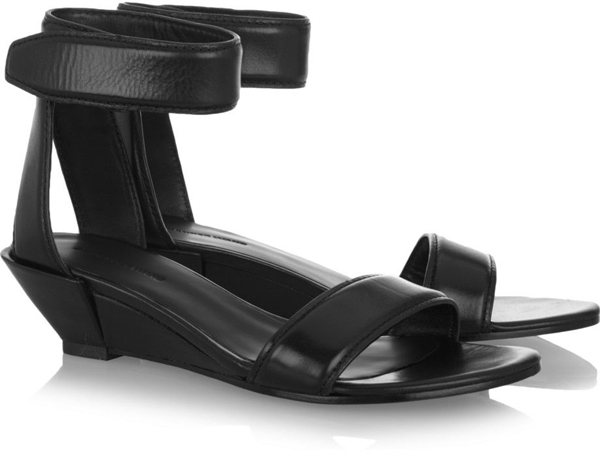 Low wedge heels are the perfect option for those who don't like teetering about on stiletto heels. A simple black pair would be a great investment and could easily be dressed up or down. These minimalist black sandals by Alexander Wang are definitely a splurge at $535 but you can check out stores like Forever 21 for similar low sandals at a much more affordable price point.
---
6

Ladylike Strap Heels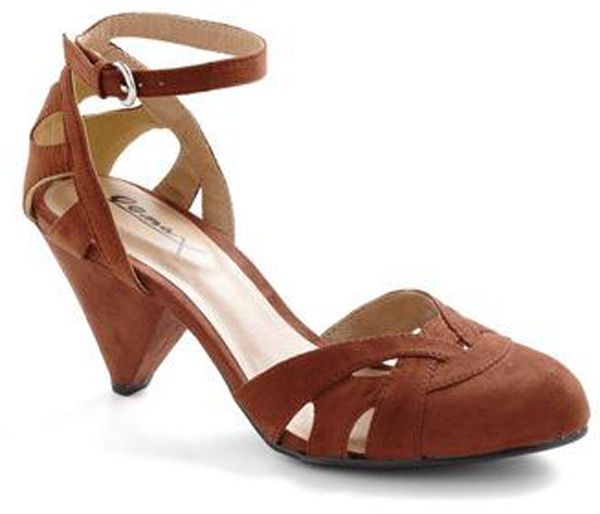 These tan shoes from Modcloth have a low cone heel and slim strap around the ankle. They're very ladylike and would look great worn with retro looking dresses and full skirts. Modcloth also stocks this shoe in a range of different colours and you can find similar styles at Anthropologie and ASOS.
---
7

Western Ankle Boots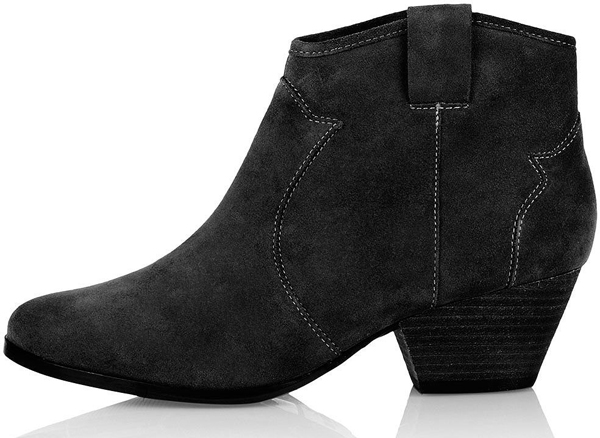 Western style ankle boots are a chic footwear choice. They're a great off-duty option and would look great teamed with anything from flirty sun dresses to distressed denim. From Isabel Marant's 'Dicker' boots to cheaper versions by Topshop and Forever 21, there's a low heeled boot to suit all budgets this season.
---
8

Slingback Sandals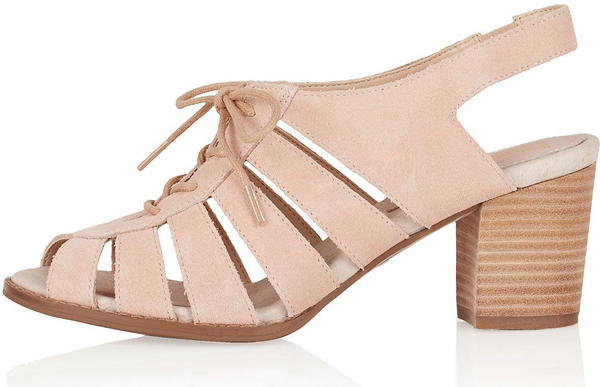 Get your spring and summer footwear sorted in a pair of casual slingback sandals. Choose sandals in neutral colours and with stacked wooden heels, like these Topshop ones. They'd look great worn with printed dresses and sheer skirts.
Whether you prefer classic pumps or edgy ankle boots, pick a low heeled version this season. They're a great alternative to high heels and are equally as chic. What do you think of these low heeled shoes? How would you style them?
More
---
Comments
Popular
Recent