Brogues are out and loafers are in. As you know, the shoe world can be a quickly changing one and something that was in style last year might not be this year. If you need to update your shoe wardrobe, loafers are definitely the thing to add this spring. They go with just about anything and they're super comfy as well as being perfect for wearing to the office, shopping with friends or out to dinner with your guy. Loafers come in a huge range of colors and styles so you could probably buy several pairs and have the look you want without any repeats. What more could a girl want? This list contains a pair for everyone. The only problem will be deciding which pair you want. My advice is to buy them all. And if you don't see something here you love, there are virtually endless choices elsewhere. Happy shopping!
---
1

Mr by Man Repeller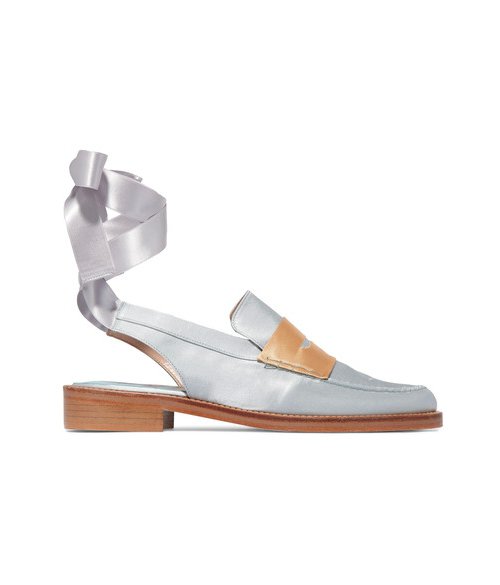 $395 at net-a-porter.com
The loafer just got an update with a cute bow and a slight heel. These are awesome with all of your favorite summer skirts and dresses.
2

The Row Embroidered Loafer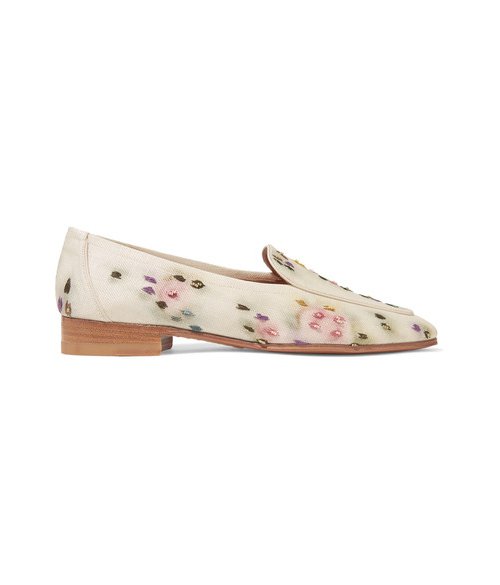 $1,250 at net-a-porter.com
This embroidered pair of loafers is covered in spring flower. Perfect for wearing with a dress! Of course, they are also wonderful paired with a pair of jeans or slacks.
---
3

Rag & Bone Black and White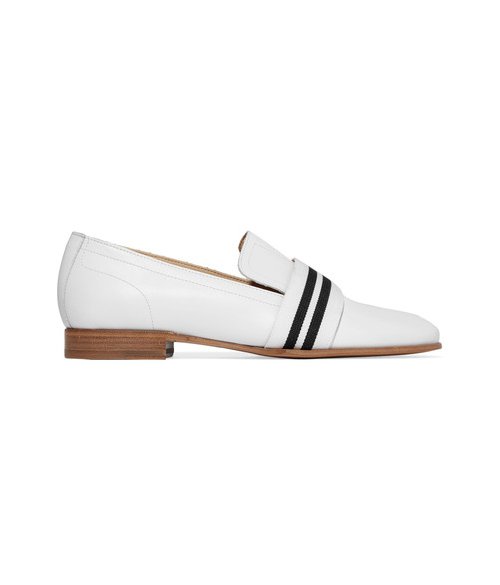 $395 at net-a-porter.com
Here's a pair of loafers that is so neutral you can wear them with anything in your closet. Wear them with slacks to work or jeans for a brunch date with the girls.
---
4

Satin and Leather Loafers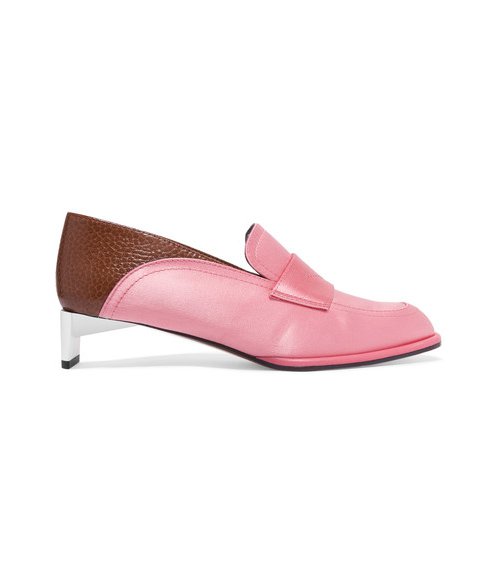 $890 at net-a-porter.com
Looking for a pair of loafers that no one else has? Here they are! The mixture of satin and leather give these a totally unique look that is sure to turn some heads.
---
5

Satin Loafers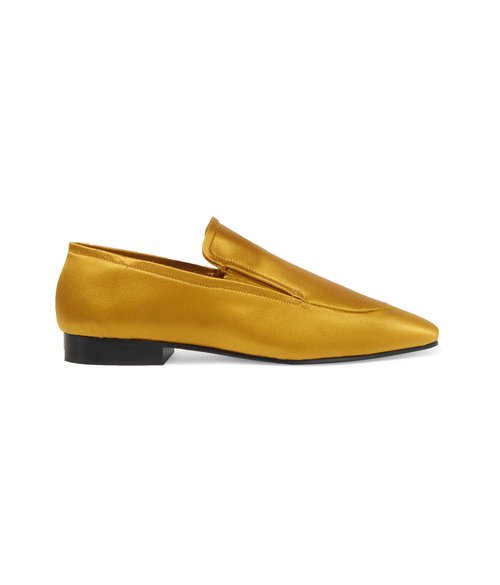 $530 at net-a-porter.com
These luxurious loafers are perfect for wearing with dresses, skirts and pants. The color is sort of neutral and looks great with black, white or even pink.
---
6

Classic Black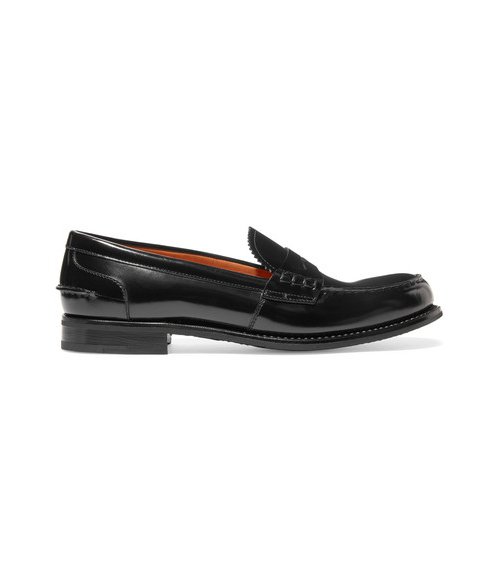 $570 at net-a-porter.com
Classic black is something you can never go wrong choosing. This shiny pair of loafers is a perfect choice. You'll find yourself wearing them absolutely everywhere!
---
7

Bottega Veneta Ombre Loafers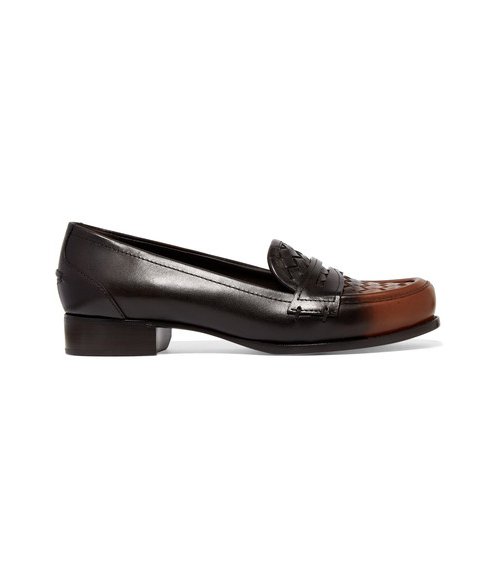 $790 at net-a-porter.com‌
This pair of black loafers has a cool ombre effect toward the toe that make them something really special. The colors go with pretty much anything you own.
---
8

Studded Leather Loafers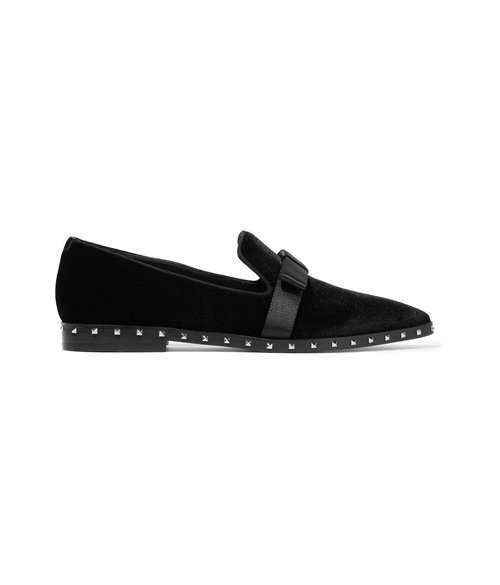 $945 at net-a-porter.com
Give your entire look a little bit of an edge with these awesome Valentino loafers. These are the perfect way to add a rock and roll edge to your jeans and sweaters on the weekends.
---
9

Fringed Suede Loafers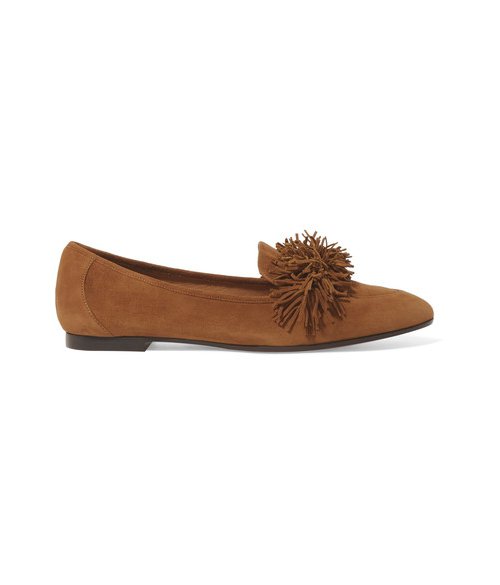 This trendy take on the classic loafer style is one that you will love. These look awesome with a dress. And they come in two colors so buy them both!
---
10

Tassled Canvas Loafers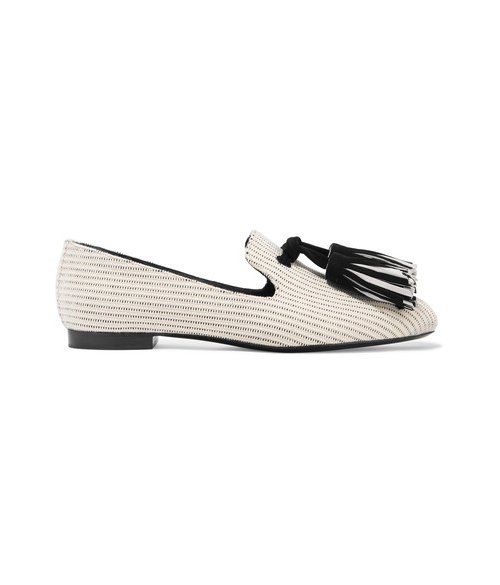 $630 at net-a-porter.com
Aren't these adorable? The tassle is perfect for glamming up a casual outfit, but they're also great for wearing to work. Love them!
Aren't you glad this style is back? Loafers are the go-to pair of shoes for this spring and summer and you are going to be so happy you have a pair (or more). Which pair is your favorite? What will you wear them with?
---
Comments
Popular
Related
Recent