COMMENT
Knowing how to style sneakers has never been more relevant than it is right now! Sneakers are becoming a must-have fashion item and are adorning the feet of many a fashionista. No longer left to the gym or running track, the humble sneaker is having a serious fashion moment. Stuck for ideas on how to style your sneakers this season? Read on for a bit of outfit inspiration, because there are lots of fabulous ways to style sneakers!
1. With Skinny Jeans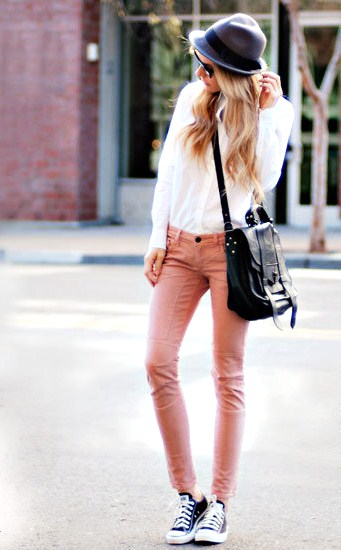 A tried and true favourite, you can't go past the combination of sneakers and skinny jeans. When it comes to how to style sneakers, this is a cool and casual outfit combination that just screams street style. Skinny jeans can look great with everything from canvas Converse to hi-tops to wedge sneakers.
2. Skirt the Issue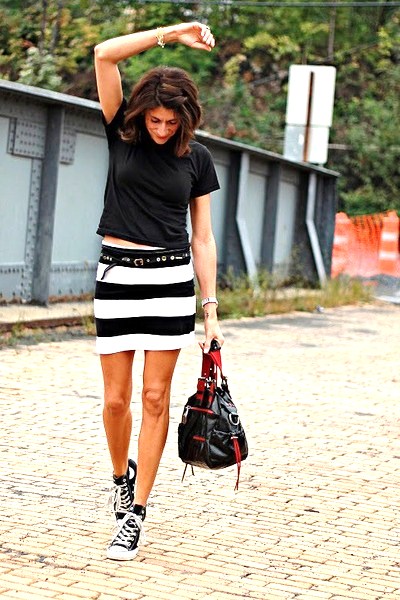 Team your sneakers with a skirt to create a fun and fresh look. When choosing a skirt, shorter hemlines will balance out any possible cankle-type situations created by your sneakers. When the temperature drops, slip on some stockings or tights to make this look more weather appropriate.
3. Dressed down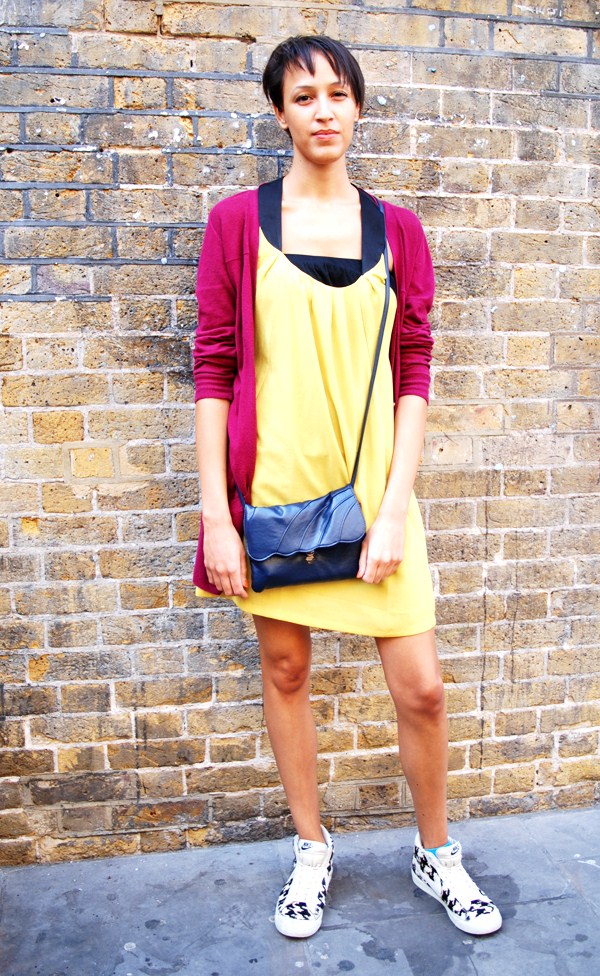 Pairing your sneakers with a dress is a great way to give this kind of footwear a feminine edge. When looking at how to style sneakers with dresses, there are plenty of looks you could create. Full-skirted dresses can create a fun and flirty look, while shift and t-shirt dresses are perfect for creating a more contemporary and sporty look.
4. Totally Tonal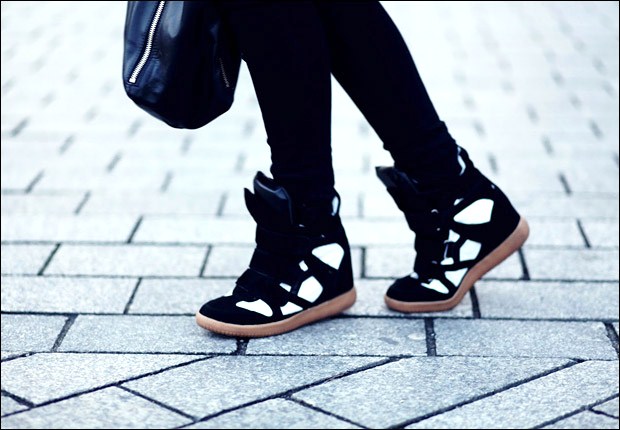 Work a cool, minimalist look by working a totally tonal outfit. Match the colour of your sneakers to the rest of your outfit to create a streamlined look. For example, an all black outfit can be a great everyday uniform, or a pair of burgundy sneakers teamed with burgundy jeans can create an on-trend look.
5. For the Everyday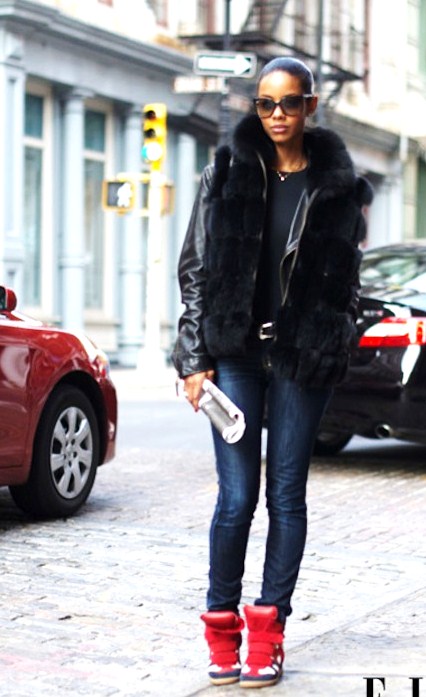 When it comes to how to style your sneakers this season, simply wear them in place of your everyday shoes. Wear a pair of classic sneakers in place of shoes like ballet flats or brogues. Simple canvas sneakers are an ideal versatile option. Of course, this look is not recommended for a corporate environment!
6. Paired with Prints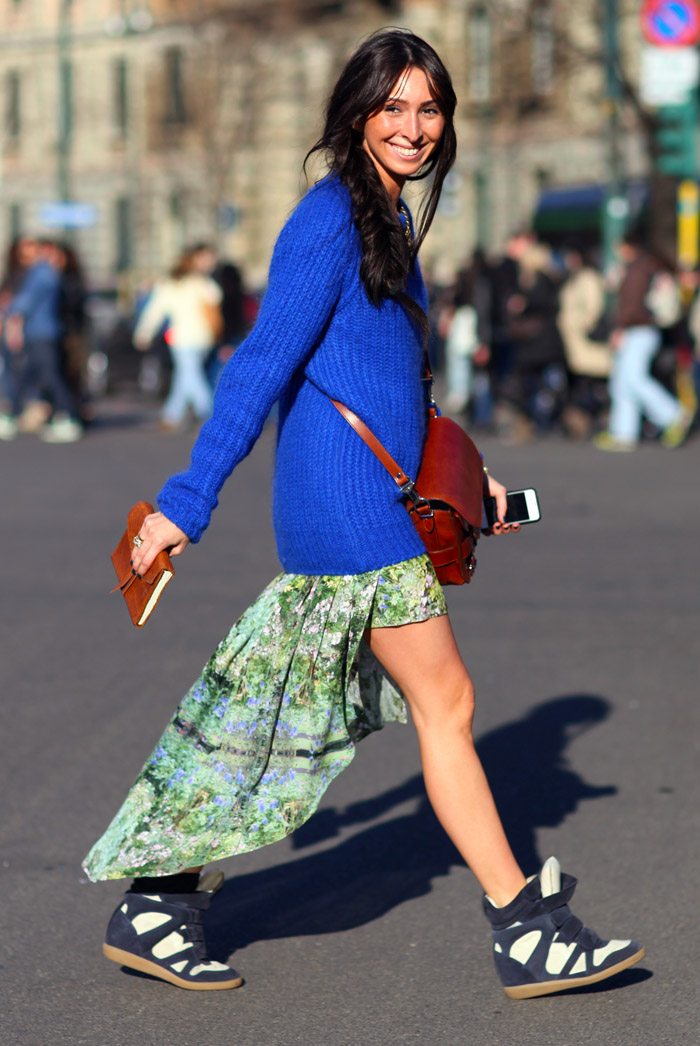 Work two trends at once by wearing your sneakers with a printed skirt or pants this season. Try a bold floral print paired with a colourful sneaker for a fun look, or maybe Baroque-inspired prints with metallic sneakers for something a bit more glam. Pick your favorite print, make the look your own.
7. Stay Sporty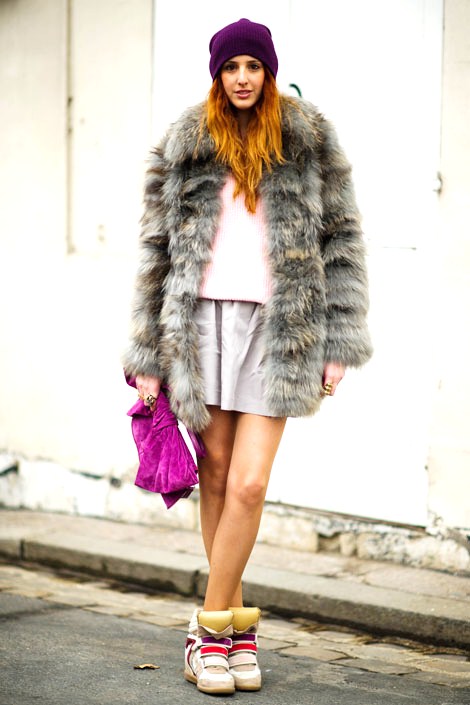 The sport-luxe or sport-chic trend is really having a moment right now, and a pair of sneakers is the perfect way to work this trend into your outfit. When looking at how to style sneakers this way, make your outfit more street than gym by sticking to sporty looking clothes in more structured fabrics (i.e. not fleece or jersey!).
Whether you choose a classic canvas sneaker or a more trend-based wedge sneaker, there are plenty of options when it comes to how to style them. These are just some tips for how to style your sneakers this season. What's your best tip for how to style sneakers?
7 Red Flags That He is Still in Love with His Ex ...