Did you notice that we often mention different kinds of accessories and still, none of them has anything to do with shoes? Does that mean there are no shoe accessories? Well, it all depends on your idea of what a shoe accessory is or could be. I'd say there are some and they are total must have in both terms of style and comfort. These 7, for example, are definitely worth checking out:
---
1

Gel Spots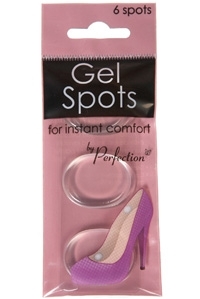 Price: $8.00 at us.topshop.com
You don't need a gold sixpence in your shoe to look and feel like million dollars. At Topshop, 8 bucks will buy you a pack of six adhesive gel spots to tape on those critical zones and make your perfect pair of shoes even better. These little spots are perfect for shoes, sandals, boots, flats or any other type of footwear that is hurting your dear legs.
2

Clear and Glitter Gel Cushions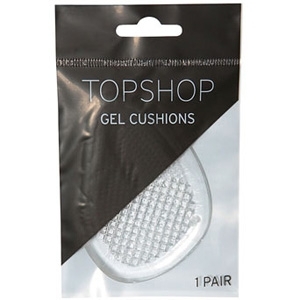 Price: $10.00 at us.topshop.com
Not one but two pairs of soft gel cushions are eagerly waiting to solve all the problems you might have with your favorite boots, court shoes or wooden clogs. One pair of cushions is clear and the other is glittery pink, just in case you're into the pink, shiny stuff. Now, it says here that they shouldn't be washed but I wash mine when they get dirty and I haven't noticed anything that might suggest washing could be bad for them.
---
3

Fishnet Socks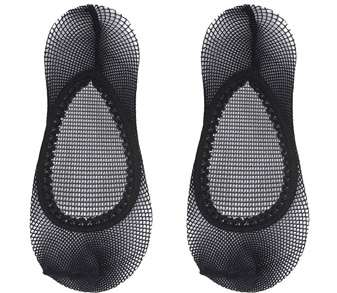 Price: $3.80 at forever21.com
Barefoot is the only right way to go during summer but, with ballet flats and court shoes, things often get a bit tricky. Does that mean you should wear tights? Of course not! These tiny sexy socks will do more than fine – they will prevent irritations and sore spots, cover your foot and help it slide in and out of the shoe with ease and you'll still get to sport those sexy bare legs.
---
4

Heel Shields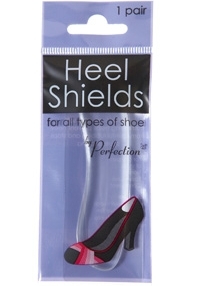 Price: $8.00 at us.topshop.com
Heel can be a real killer sometimes! Well not anymore! Now we have this soft gel strap that's stronger and more efficient than any Band-Aid! This part of your leg doesn't seem very delicate but hurting it over and over again results in dark, rough, not very flattering spots. But, wait, why would you make your legs suffer when you can get a heel shield, put it in your bag and use whenever you feel like you're about to "have a fight with your shoes"?
---
5

Foot Pillow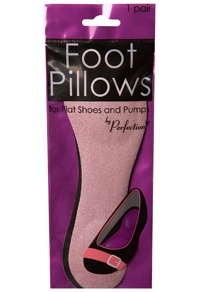 Price: $10.00 at us.topshop.com
Say good bye to all those hard, uncomfortable insoles! Is it possible? Yes, it is and it won't make you have to empty the US Treasury building, a simple photo of it will do. (LOL! Hope the 10 dollar bill hasn't changed because, if it did, this last sentence is my very own my epic fail) Anyways, back to the lifesaving pillows, girls, because they will literally help your shoes fit perfectly. Yup, comfort is what I have in mind but they also do wonders in case you're between sizes. If you can't find a half size, just take the next full size and fit a pillow inside! It always works for me.
---
6

Secret Soles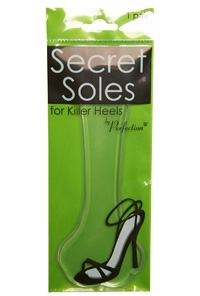 Price: $10.00 at us.topshop.com
Strappy sandals with a heel so high, it almost qualifies for the "out of this world" title…now isn't this against the rules of gravity and wouldn't it make your toes slide though the delicate straps? Well, yes… if you don't have these little babies. Secret, because nobody will even know they are there and soles, because they will add comfort and make your breathtaking appearance feel so easy, you might decide to start doing it more often.
---
7

A Leg up Socks in Leafy Green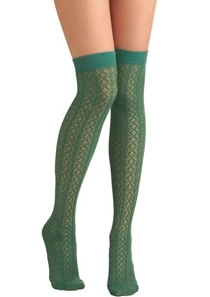 Price: $15.99 at modcloth.com
You can wear them fit flats, oxford-style shoes, Mary Janes or classy pumps – it all depends on your style! Now, I know socks aren't exactly shoe accessories but, come on, you can't pick these socks without even considering a pair of shoes that will be perfect for them. Right? I'm leaving these on the list for now and you can suggest something to replace them with, if you want.
So, what do you think – are these things shoe accessories or shoe necessities?
---
Popular
Related
Recent