Some brides perfect court shoes, some like sandals, some dream of getting married in stylish platform pumps and some… some think no heel is the best heel for them. Yup, wearing flats makes walking in that poufy princess dress a lot easier so I definitely see why some brides opt for ballet flats or totally flat sandals. I've actually done some research and realized that the selection of bridal flats isn't as bad as I though! You don't believe me? Well, take a look at these 8 perfect bridal flats and tell me are they fab or what!
---
1

Vera Wang Leona Satin Flat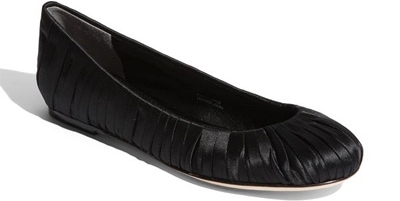 Price: $96.90 at shop.nordstrom.com
These gorgeous flats will make a perfect addition to your Vera Wang dress or, if those dresses are out of your price range, you can still afford to get these and make sure you take that trip down the aisle wearing at least one Vera Wang item. As you can see, flats can be just as elegant, sweet and bridal!
---
2

French Sole Season Flat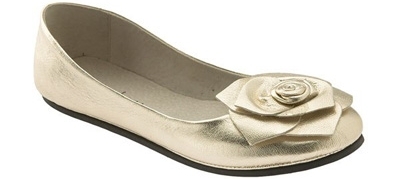 Price: $124.95 at shop.nordstrom.com
Platinum white bridal flats like these deserve to be worn with a stunning, huge, totally white traditional wedding dress. No slips and falls while wearing these babies, that's for sure and, apart from being comfy, they look very sweet and elegant.
---
3

Steve Madden Kinnetic Flat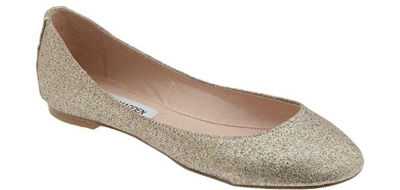 Price: $59.95 at shop.nordstrom.com
Well, I'm sure any glitzy bride will fall in love with these! I bet Steve Madden had no idea that his wish to modernize a standard elegant ballet flat would result in making the perfect pair of bridal flats fit for any bride that likes warm, gold tones and low-key refined glittering.
---
4

Miss KG Lychee Ballerina Flat

Price: $80.69 at asos.com
Sweet champagne with a stylish gold-tone toe cap – these bridal flats help brides avoid the ol' monochrome bridal shoes stereotype. The champagne color satin finish will match your carefully picked champagne dress and the gold toes are just a way to show that you don't have to wear heels to be stylish and push the boundaries.
---
5

French Connection Bow Front Flat

Price: $62.76 at asos.com
They are sleek, shiny, nude and they just might be those perfect bridal flats you've been looking for! Shiny patent finish and a cute thin bow help these flats remain elegant while not taking any attention off your dress, accessories, hair and make-up. The best part? You'll definitely get to wear them a lot, even after the wedding!
---
6

Steve Madden I-Dreemy Flat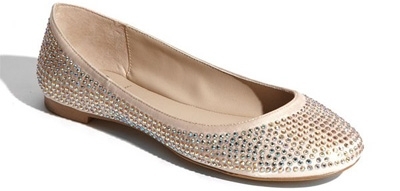 Price: $89.95 at shop.nordstrom.com
Now, I'm not sure how do you feel about rhinestones but I've seen many brides wearing them on their dresses, purses and in their hairdos. I personally don't find rhinestones very interesting but these bridal flats really look kind of cool and I'm guessing that, without these rhinestones, they wouldn't look like much more than just any ol' ballet flats.
---
7

Naturalizer Potion Flats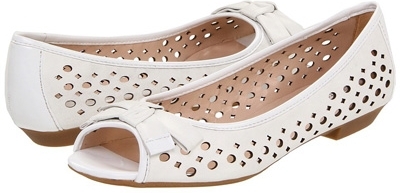 Price: $69.00 at zappos.com
Having a semi-casual, romantic garden wedding? Well, have no fears because I have your perfect shoes right here. Totally white, made of real perfed leather – they will make your pretty feet look their best on your special day as well as during many other days that are yet to come.
---
8

Calvin Klein Mackenzi Flats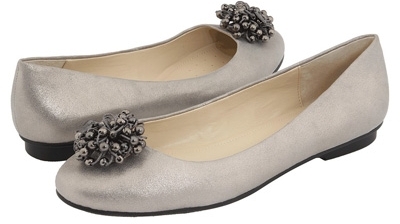 Price: $64.00 at zappos.com
Well hello! Your gorgeous designer bridal flats are waiting for you at Zappos and they definitely won't break your bank either. I love, love, love this grayish pearls or whatever they are and what fascinates me the most is their color! Not totally white and not totally gray – just perfect for a dressy, classy, traditional wedding!
Brides-to-be, let me hear you now! How does a pair of bridal flats have to look like in order to be considered ideal for you? My vote goes to number one, three and five as I could totally see myself changing into one of these and dancing all night long!
More
Popular
Recent