One of the reasons I'm so excited about warmer weather is because I want to give my feet some freedom. Honestly, for the first eighteen years of my life, I ran around mostly barefoot. I'm not trying to perpetuate some Southern stereotype about how the weather's always warm, because we had crazy winters. Still, whenever it was nice enough or I could get away with it, I went barefoot. At school and during my day to day life, sandals were my saving grace – and they still are. Wearing sandals is the closest you can get to letting your feet go naked. Still, I know you can't live in flip flops, but that's all right, because these sexy pairs of sandals from Zappos will still give you lots of ventilation.
---
1

Not Rated Party Girl Platforms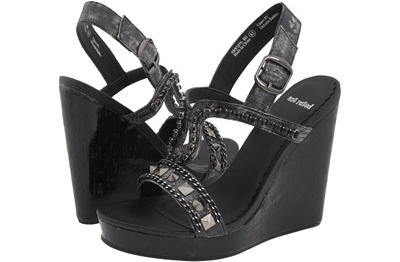 Price: $31.96 at zappos.com
I'm not always a huge fan of wedges, but sometimes I run across a pair I really like. I'm surprised I don't like them more, because I'm generally in favor of shoes that make me look taller but still provide plenty of support so I don't completely lose my balance. These would definitely do it, mainly because I think the resulting arch would be gorgeous.
---
2

Unlisted Peace N Quiet Sandals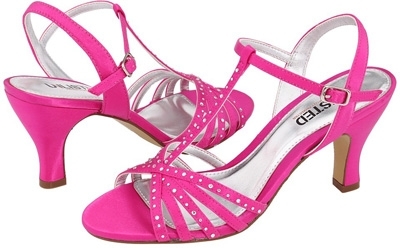 Price: $36.00 as zappos.com
Okay, y'all know I'm still caught up in this pink phrase. Here's one sexy pair of sandals from Zappos that cements my current love of the color. These are both girly and a little bit rock and roll, somehow. T-straps can be very sexy, and the heel is small enough that you could even pair these with jeans for a day on the town.
---
3

Annie Classy Sandals

Price: $39.95 at zappos.com
All right, aside of the obvious jokes about clear heels, I think these are cute. They could be both casual and semi-dressy, which is always nice. I prefer shoes that are versatile. And I mean, hey – all that clear vinyl could really let you feel barefoot.
---
4

Faryl Robin Wilson Sandals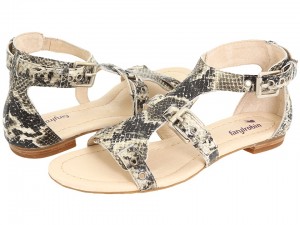 Price: $100.00 at zappos.com
Here's another sexy pair of sandals from Zappos. Even though I don't usually like snakeskin all that much, the effect is really cool here. These are sexy in a very relaxed, casual way. They would make such a wonderful addition to so many outfits. Again, though, I especially think these would look delicious with jeans.
---
5

Promiscuous Bailey Sandals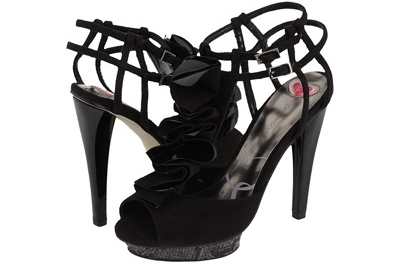 Price: $44.80 at zappos.com
I can't help but think strappy sandals are sexy. Here's another volatile, sexy pair of sandals from Zappos, and they are amazing. This would look good with formal attire or any casual outfit, for that extra, jazzy touch. All those straps and buckles will add a bit of a hardcore vibe as well.
---
6

Volatile Commando Sandals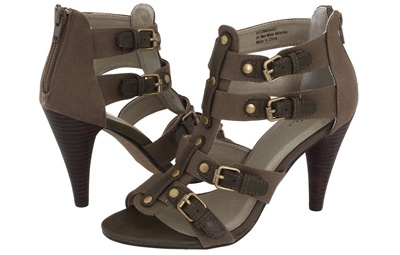 Price: $46.36 at zappos.com
I love these sandals as well – and they're versatile as well as volatile. I love sandals with a boot shape, there's something so – again – hardcore about them. They're kind of dainty and industrial at the same time. These would be great both at the office and out on the town, no matter what color.
---
7

Kensie Girl Jaslene Sandals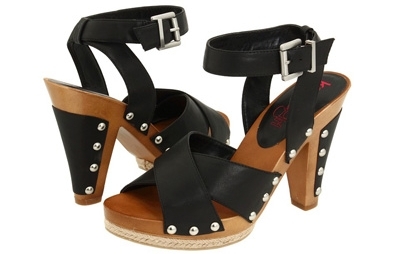 Price: $47.20 at zappos.com
I admit, I love platform sandals. These appeal to me in part because of the wooden heels. That's so retro, and I love it, I can't help it. Those rivets are amazing as well, and again, enough of your foot is left out in the open that you can still get a breeze!
These were some of the sexy sandals at Zappos that I liked the most. Of course, more casual sandals are something else altogether. I love my flip flops too, you know? What kind of shoes are you looking forward to wearing now that it's getting warmer?
More
Popular
Recent