As a girl, it is way too easy to go overboard with buying too many shoes. All too often, I buy a pair that looks fabulous on display, come home, and find that I have nothing to wear them with. Shoes can make or break any outfit, so I have complied a list of shoes that every girl needs in her wardrobe. If you have these necessary pairs in your closet, you will be able to put you best foot forward in any situation.
---
1

A Practical Pump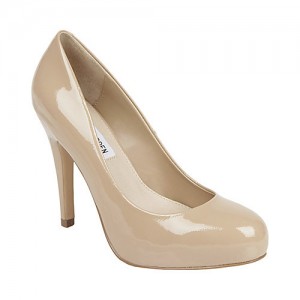 Price: $89.95 stevemadden.com
A practical pump is like the Swiss Army knife of your shoe collection. It can be formal, casual, and everything in between. You can wear it to interviews, to work, to a party, or to go shopping with the girls. Try these basic Steve Madden pumps in nude or black for a clean chic look. They will go with any outfit in your closet and will immediately make you feel incredibly fabulous.
---
2

Flats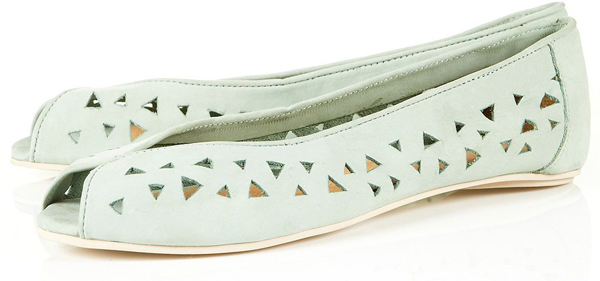 Price: $ 64.00 us.topshop.com
For all those girls out there who aren't vertically challenged like me, flats are a great alternative to heels. Just like heels, flats are versatile enough to wear to work or out to a party. Spice up an outfit with a pair of bright colored flats or one with a funky design. These Topshop shoes would be perfect with a white cutout dress, and mint is one of the hottest colors for this season!
---
3

Boots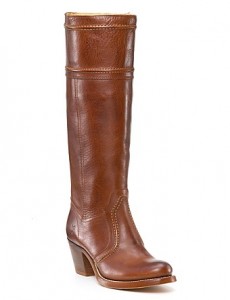 Price: $328 bloomingdales.com
Fall means one thing in my mind… boots. Your perfect pair of boots are a neutral color, structured, and comfortable… not the beat up pair of UGGS you've had since junior year of high school. Frye boots are the epitome of a perfect pair of boots. They are structured, great quality, and come in a range of cute neutral colors. Try these boots with leggings and an oversized sweater for a comfy yet pulled together look.
---
4

Comfortable Sandals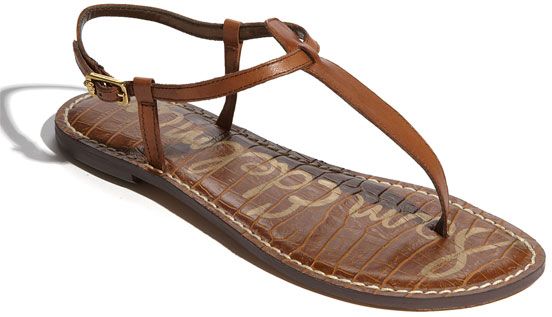 Price: $64.95 shop.nordstrom.com
For those long treks across campus, comfy sandals are essential. They are as easy to slip on and walk in as flip flops are, but make any outfit look incredibly more put together. Try sandals with a maxi skirt and loose tank for a more bohemian look. Or if you want a preppy look try khakis and a polo. Regardless of the look you are going for, these Sam Edelman sandals from Nordstrom are perfect for any outfit.
---
5

Sneakers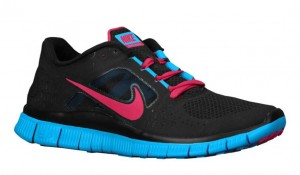 Price: $99.99 footlocker.com
One of the best motivating factors to get outside for a run is a cute new pair of sneakers you want to show off. And these fun Nike sneakers are just the motivation you need! They are specifically designed for running so they will give you great support in your feet and even better support for your outfit. Just because you are working out doesn't mean you can't have fun with what you are wearing.
---
6

Flip Flops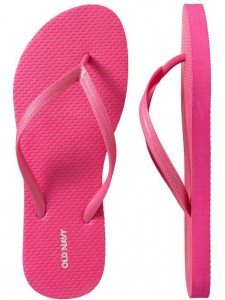 Price: $3.94 oldnavy.gap.com
From avoiding any contact with the questionable dorm shower floor to dashing out of your room during those lovely 3 a.m. fire drills, flip flops are a college girl's best friend. They aren't the best choice for a night out on the town, but for lounging around with your friends, flip flops are great. Old Navy has one of the largest selection of flip flops and they are all so cheap you can get one in every color.
---
7

Fun Heels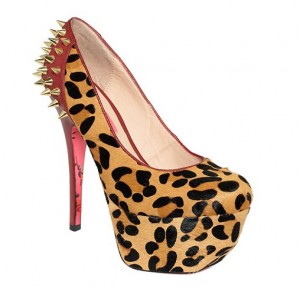 Price: $170 at macys.com
Enough with being practical, time to let loose and have some fun with a crazy pair of heels. These can be whatever you want! Your fun heels should be an instant source of confidence and turn any sidewalk into a catwalk. These Betsey Johnson leopard heels are sexy, daring, and will definitely grab the attention of anyone you walk by. Try them with a black lace dress for the perfect mix of sexy and sweet.
Do you own all of these shoes in your closet? What other shoes do you think are a necessity in a girl's closet? Do tell!
Top Image Source: designscene.net
More
Comments
Popular
Recent