7 Super Tips for Buying Shoes That Fit ...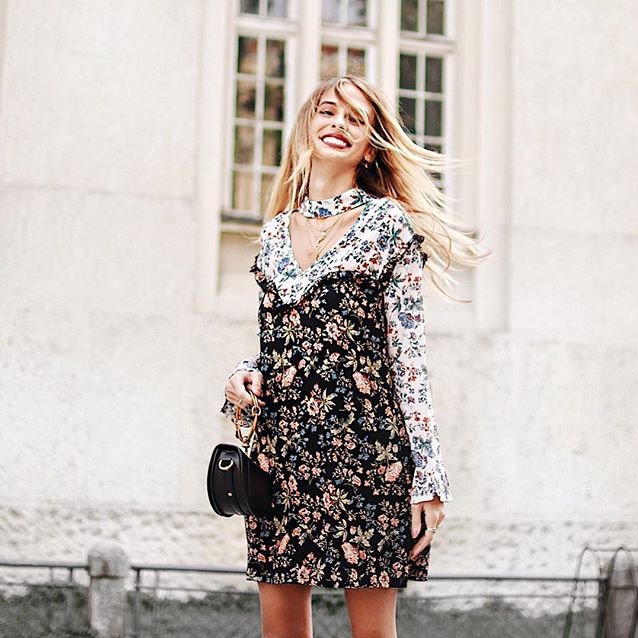 I've come up with some tips for buying shoes that fit, as we all love buying shoes. Does a good fit matter? Well, of course it does! Not only is it pretty miserable if your shoes pinch or rub, but it could also cause you problems later on. Choosing shoes that are comfortable and wearable is more important than how they look. But you can have lovely shoes that fit well! So here are some tips for buying shoes that are the right fit for your feet …
The first of my tips for buying shoes is to choose the time of day you go shopping. You've probably heard that you should buy your shoes later in the day. This is because feet swell during the day. Buying a pair that you've tried on during the morning may mean that they feel too tight by late afternoon or evening. So it's better to try shoes on later rather than early. This way, you'll get a better fit, as the shoes will allow for the slight expansion that comes as the day wears on.
When trying on shoes, it's also helpful to wear the correct item that will go with the shoes. If you're looking for some to wear with socks, then trying them on with pantyhose may give you the wrong idea as to their fit. Socks are obviously thicker than pantyhose, so buying shoes that you've tried on with the latter may mean that the shoes are too tight when you wear them with socks.
Generally, sizing does not vary as much with footwear as it does with clothing. However, there can still be a variation in the size that you take. You may take a different size in one shop than you normally do. It also depends on the style. For example, I can wear a smaller size in summer sandals than I do in closed shoes. So be flexible on sizing, and don't worry if the larger size fits you. The number doesn't matter!
Unlike clothing, you can't have shoes altered to fit. So don't be tempted to buy a pair if they don't quite fit. They'll simply end up being uncomfortable, or even making your feet sore. So no matter how much you love them, hand them back if they aren't a good fit for you. Save your money for another pair that fits you better. There are so many shoes out there - you will find another pair that you love!
Make sure that you have room to move your toes. If you can't wriggle them, the shoes are too tight! There should be space between the tip of your toes and the end of the shoe. Remember how, as kids, our parents or the shoe fitter used to press down to see where the toes were? That still holds true. You may not need room to grow, but you do need a bit of space, rather than having your toes pressing against the end of the shoe.
Some specialist shoe shops still offer a fitting service. If you're in any doubt about your size, go to one of these stores and have your feet measured. Pregnancy is one of the reasons why your feet may grow as an adult. Getting your feet measured can help you find shoes that fit; it's best to find the correct size, rather than squeeze your feet into your "old" size and be uncomfortable.
Having shoes made specially for you may be an expensive option, but it is the absolute best way of getting the perfect fit in footwear. When you think how much you can pay for a ready-made pair, a handmade pair actually may not work out that expensive in comparison. So check out any artisan shoemakers in your area - it could be a great investment to get a quality pair of shoes that really fit you well.
Sometimes we pay more attention to choosing a pair of shoes that we like the look of. But really the most important factor is fit and comfort. Comfort doesn't have to mean boring, but you do need to be prepared to walk away from shoes that aren't right for your feet. How do you feel about style vs. fit - would you wear a gorgeous pair of shoes even if they didn't fit you properly?
{{#comments_count}} Show Commnents ({{comments_count}}) {{/comments_count}}