Knowing how to wear riding boots can be helpful wardrobe knowledge. I'd count a pair of flat riding boots as an essential and must-have for any wardrobe. Riding boots are fairly distinctive, with a typically a slim, knee-high fit. Whether you prefer a laidback look or something a bit more polished, riding boots can be worn in a variety of ways. Check out the following tips on how to stylishly wear riding boots.
---
1

Model off Duty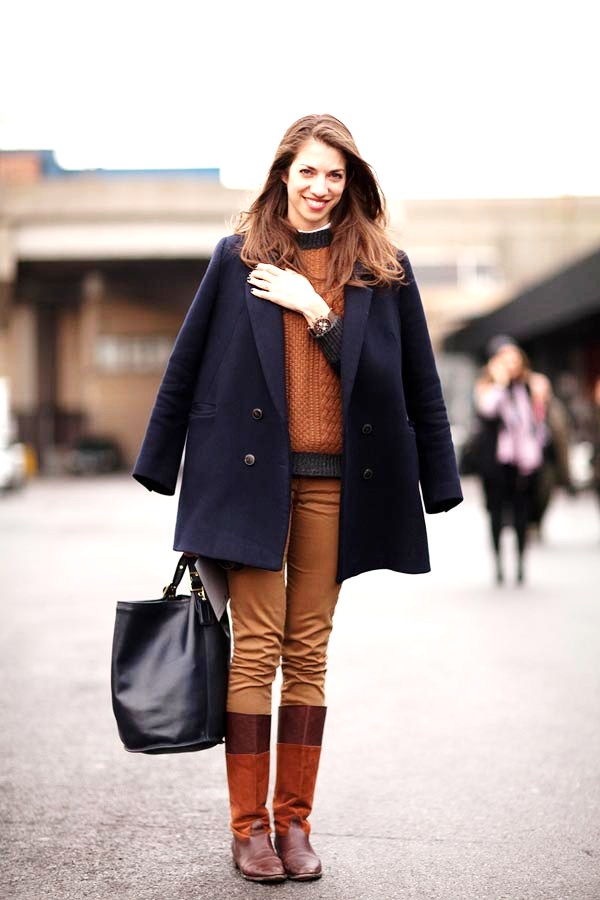 When looking at how to wear riding boots, you can take inspiration from a lot of different fashion looks and trends. Work a model-off-duty inspired look by teaming a pair of sleek black riding boots with skinny jeans or denim shorts, a slub t-shirt, and black blazer or jacket. Keep your outfit sleek and minimalist for a truly urban, contemporary look.
---
2

Equestrian Style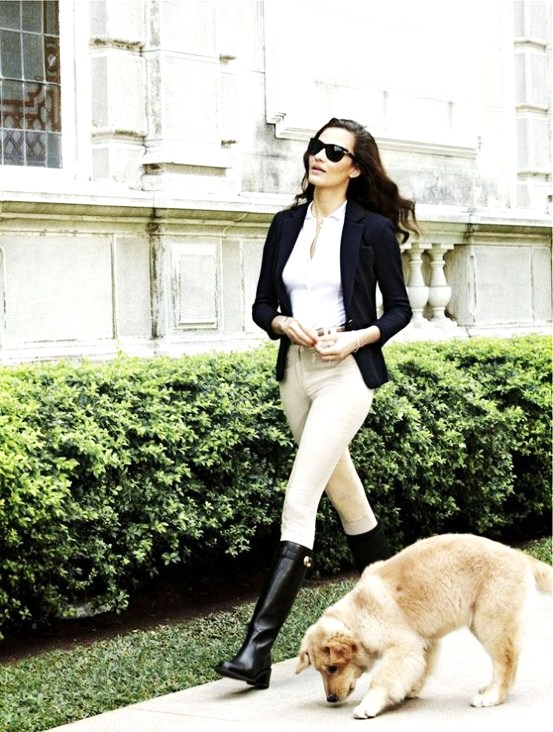 Riding boots are named as such because, would you believe it, they're typically worn when riding horses. Play this up by adopting an equestrian inspired look. Team your riding boots with a pair of cream fitted pants, a crisp shirt, and blazer. Tone the look down, however, with modern accessories.
---
3

Cosy Country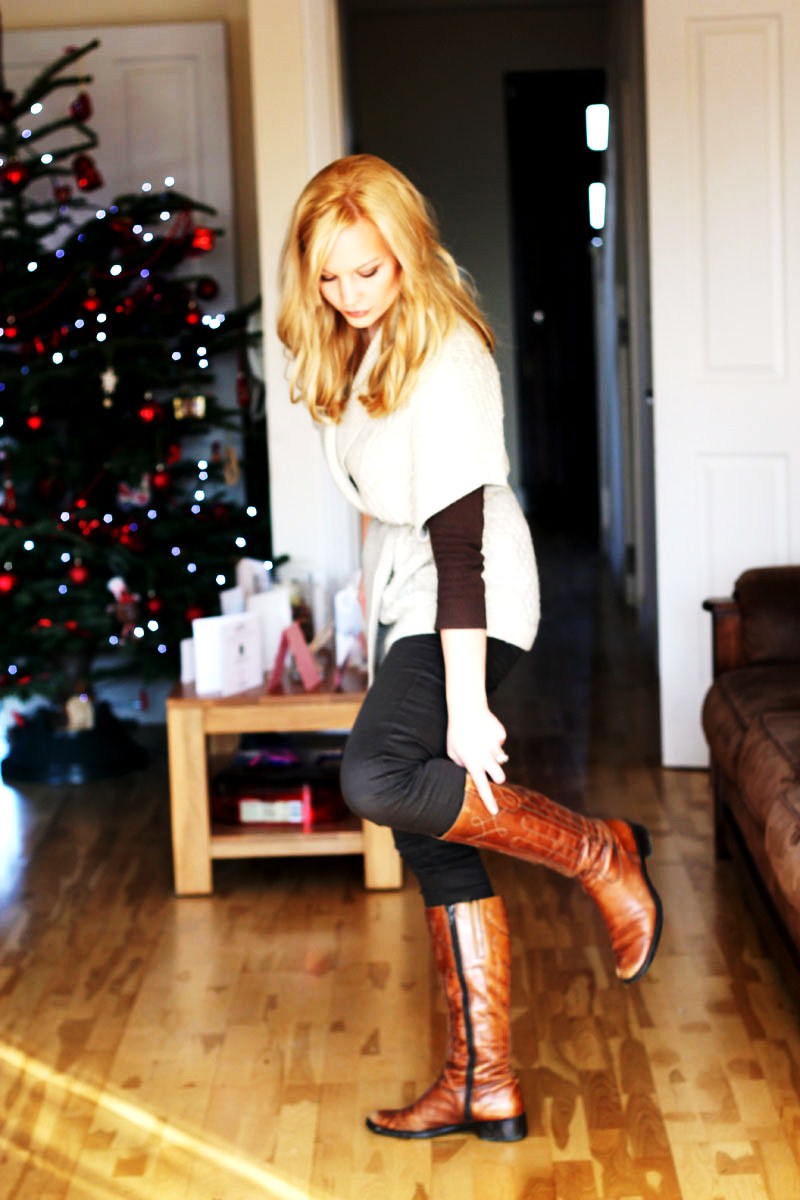 Since you're most likely to don a pair of riding boots in the cooler months, try a creating a cosy outfit. When looking at how to wear riding boots this way, team them with plenty of knits, woollen scarves, and beanies for a weekend-in-the-country kind of look. Try a pair of riding boots in a brown or tan colour to complement the earthy, natural tones of your cosy outfit.
---
4

Polished and Professional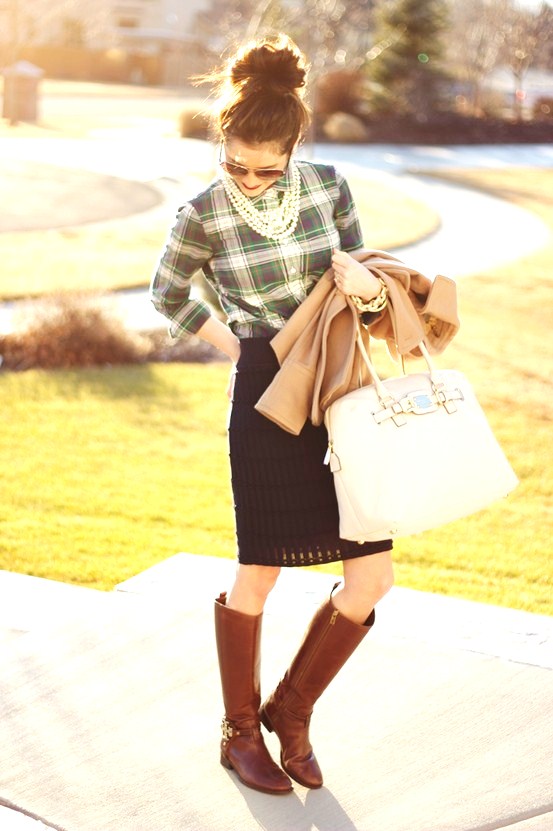 Make your riding boots office-friendly by working a more sophisticated look. Team your boots with a knee-length pencil skirt, silk collared shirt, blazer or trench coat for a look that is a bit more polished. However, always use your judgment as to whether the look is appropriate for your workplace.
---
5

With Skinny Jeans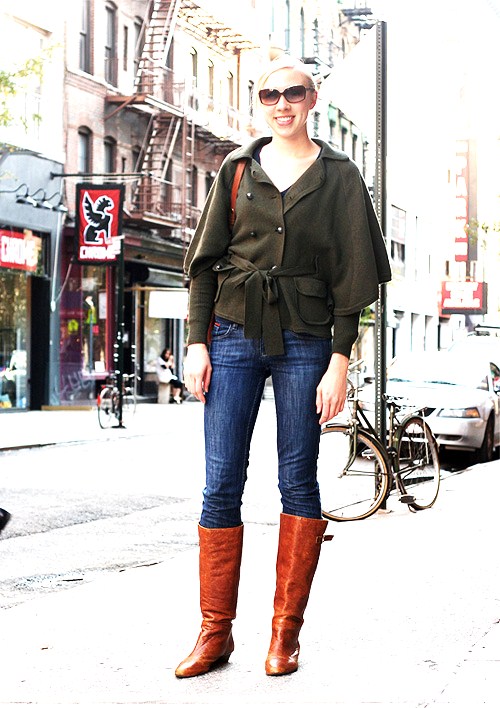 Since riding boots tend to be a slimmer fit, team them with fitted pants or skinny jeans. That way you can easily tuck them into your boots without any obvious bunching around the top of the boots. Avoid pants that are too baggy as they will exaggerate any bunching and bulk.
---
6

With Tights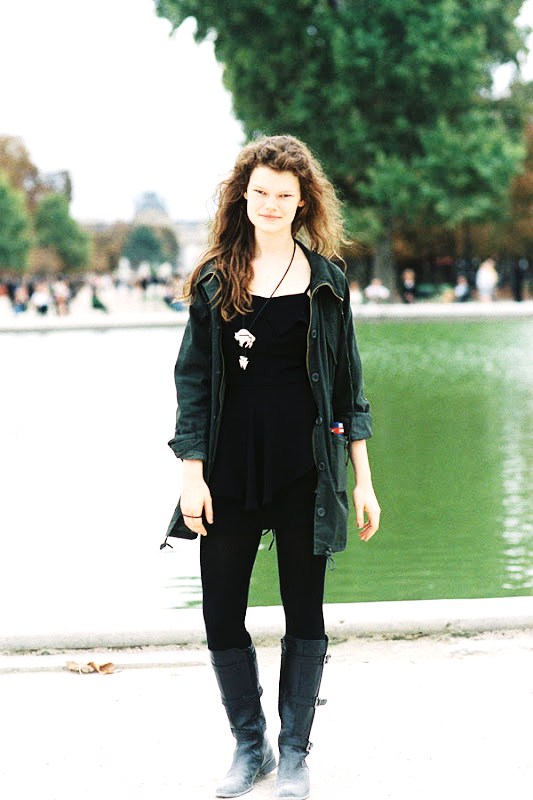 If you're finding that most riding boots are a bit tight around the calves (I've been there, don't worry), then try teaming them with stockings or tights. When looking at how to wear riding boots, steer clear of thicker, stiffer fabrics to ensure more room and a looser fit.
7

Underneath Maxis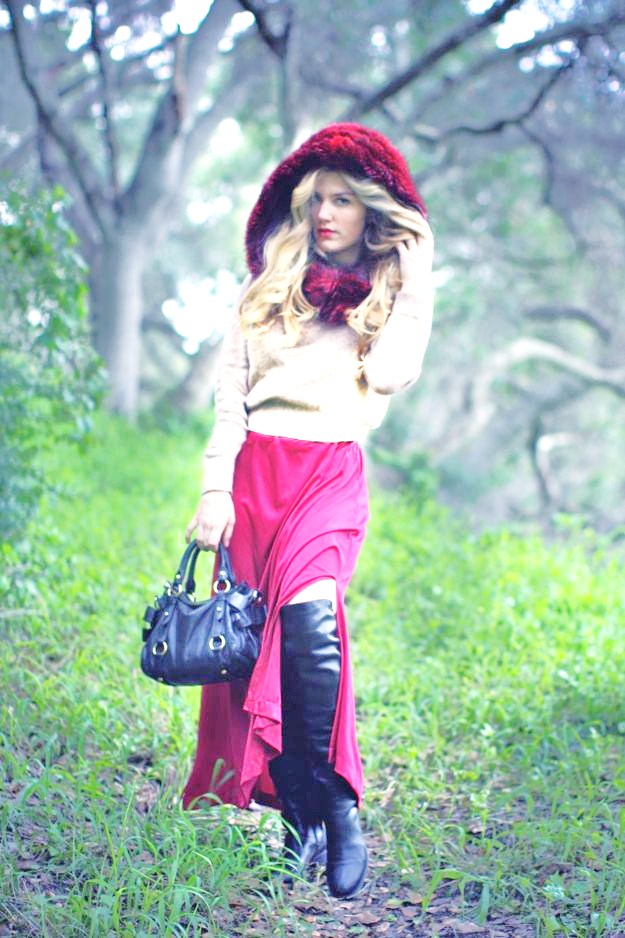 While your first instinct may often be to wear riding boots over pants or tights, why not try wearing them under maxi dresses or skirts for something a bit different? A peek of a riding boot underneath a maxi can add a little bit of edge to your look. Choose a skirt with a bit more volume, so it doesn't cling to the boots, and wear with a cropped or biker style jacket.
---
8

With Minis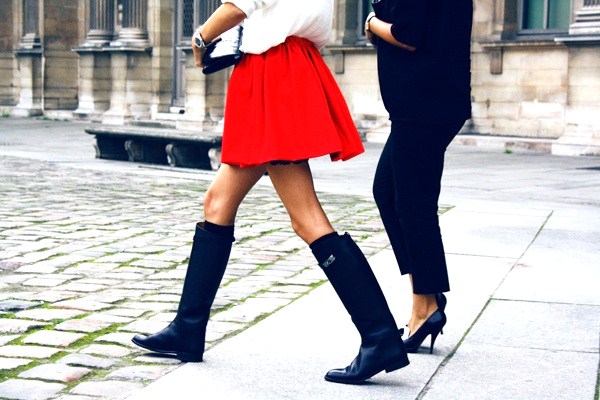 Really show off your boots, and a bit of leg, by teaming your riding boots with a cute mini skirt. Since the boots are typically a close fit to the leg, balance it out by wearing a full, pleated, or A-line mini skirt. When looking at how to style riding boots this way, choose a taller style of boot that hits at or just above the knee for a more flattering look.
---
9

Extra Detail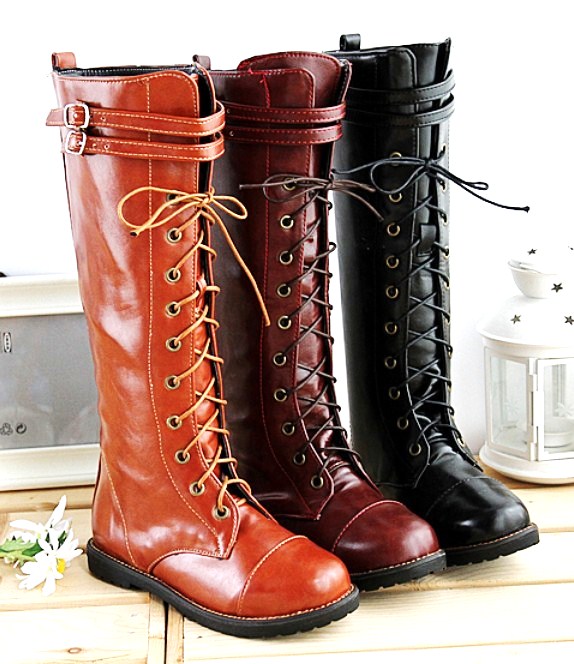 If you prefer your boots with added details, keep an eye out for those with buckles, straps, or embossed extras. The busier and bulkier the design of the boot, however, the better it is to keep the rest of your outfit fairly basic.
As mentioned previously, riding boots tend to have a slim cut. If you find that they are too tight around the calves, head to a cobbler to have them stretched (if they are leather). Do you have any tips for how to stylishly wear riding boots?
Top Image Source: bootlovers.typepad.com
---
Comments
Popular
Related
Recent