Rain Boots are not just comfy, practical footwear whose main purpose is to keep the feet dry in case the sky decides to open! Oh no! Rain boots are waaaay more than that these days! They are more colorful than ever, warmer than ever, more stylish than ever and an absolute must-have, of course! So, in case you've looking for a fab pair of rain boots to wear this fall, take a look at these 8 stylish alternatives:
---
1

Calvin Klein Ivy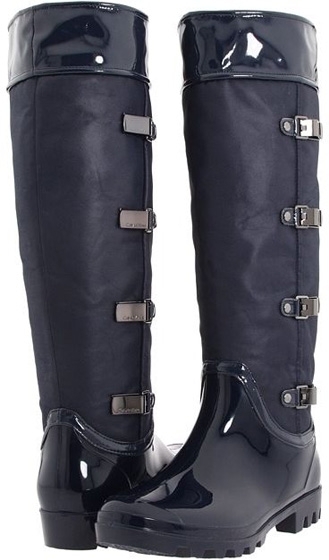 Price: $119.00 at zappos.com
Available in midnight blue, gray and black, these fab rubber and nylon boots will make sure your feet are dry and "dressed to impress". My sister has a very similar pair in brown and, since I'm borrowing them occasionally, I can guarantee this – if you're a busy bee but like to look good while getting things done an everyday, modern style like this one is a must have!
---
2

Lauren by Ralph Lauren Rossalyn II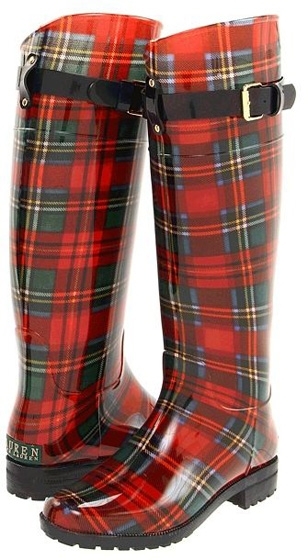 Price: $ 65.00 at zappos.com
I absolutely love colorful rain boots and, if you're anything like me, you'd definitely want to check them out! Bright colors and interesting pattern certainly makes them stand out, plus, I totally dig this buckle detail on the top which makes them look a bit different – more like actual boot like than wellie – like. What do you think?
S.
Zappos does not carry these boots. ...
---
3

Hunter Champery Wedges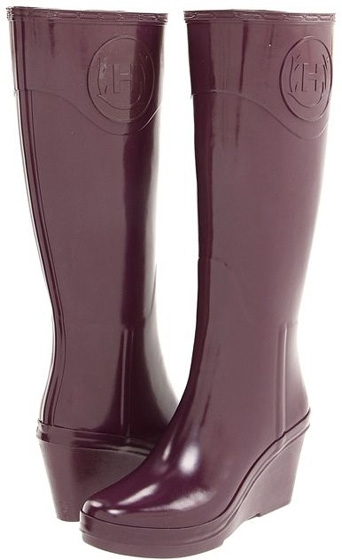 Price: $175.00 at zappos.com
Oh my gosh! Can you believe they actually make rain wedges? Good news for all of those ladies who simply hate flat shoes! These rain boots are a bit pricey, I know, but if your style simply doesn't allow cute, colorful wellies, these stylish eggplant wedges could sure be a great, classy alternative.
Zandile
How can I order these boots?...
---
4

Dirty Laundry Regalia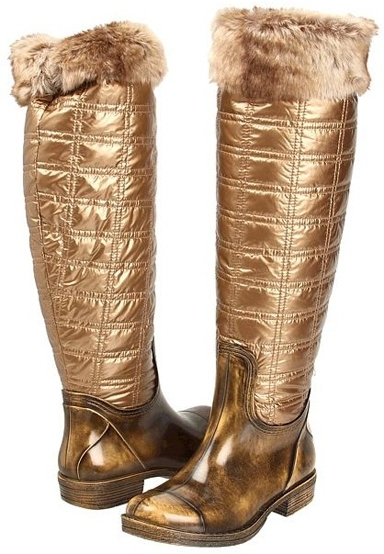 Price: $80.99 at zappos.com
These flashy, totally awesome boots won't only keep your feet dry and take you where you need to be but get you seriously noticed as well! An absolutely stunning style I'd love to own! Most of my clothes are either black or brown and I think these boots are THE item for shaking things up a bit!
---
5

Kate Spade New York Patty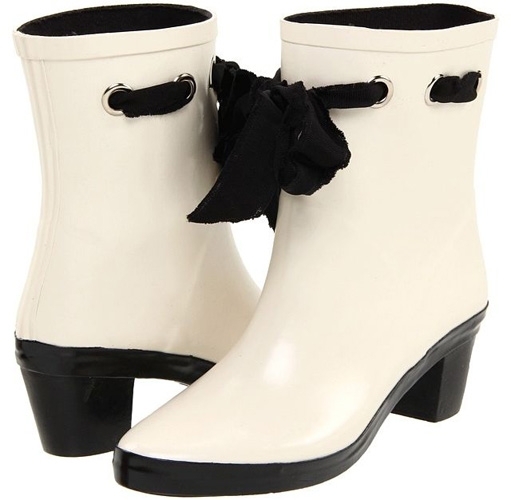 Price: $125.00 at zappos.com
You absolutely must love these adorable, totally stylish booties! They certainly aren't something you'll get to see every day (or on many feet) which means that they'd make a fab addition to your unusual style! I'd totally wear them! I don't think many people I know would approve of them but, hey, as far as I'm concerned being stylish never meant we have to be clones!
---
6

Hunter Lapins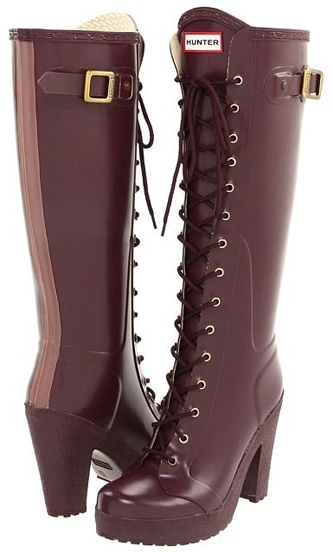 Price: $225.00 at zappos.com
And here's another interesting Hunter style ideal for heel junkies! I, personally, prefer flat rain boots because I have this foolish belief that rain boots should be comfy although I've seen on one of my sister's friends and I must say the end result isn't half bad.
---
7

Vivienne Westwood for Melissa Studded Bootie III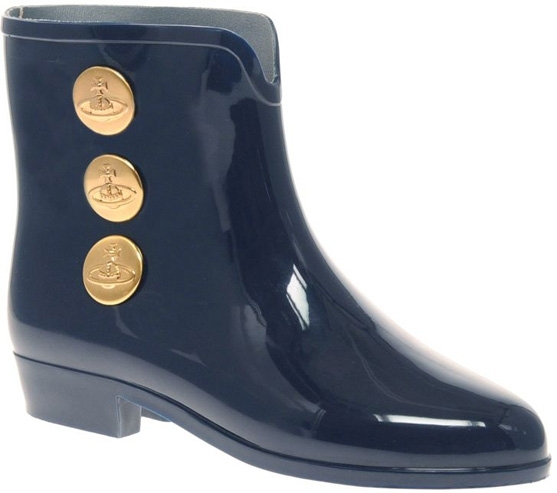 Price: $129.38 at us.asos.com.
Navy blue with golden, orb studs – these Vivienne Westwood rubber booties are definitely a major fashion statement and, if you are amongst the ones who love the results of the Westwood-Melissa collabo, I'm sure you either have or plan to get these soon! I think they are perfect but (and I always hate the "but" part) I know my fiancé would absolutely hate them.
---
8

Gabriella Rocha Patrero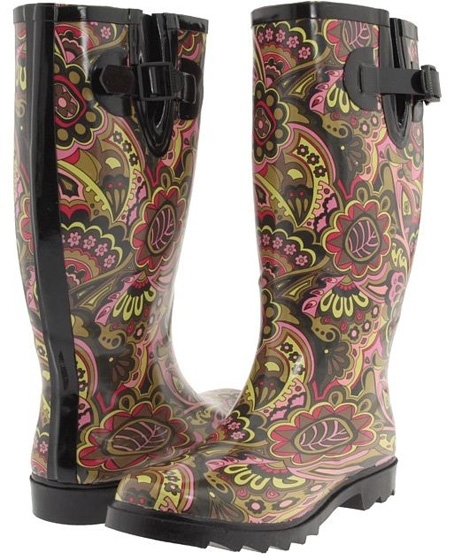 Price: $49.00 at zappos.com
Well, call me crazy but I would definitely wear these zany, paisley print rain boots! They are extremely popular here and I've seen some pretty whacked colors and prints but this is definitely the first! They are very affordable, as well, which certainly makes being stylish and unique much easier!
Aren't these rain boots super-fun? I absolutely love the wedge style, by the way, although I'm still not very crazy about the heeled rain boots. What about you?
Top Image Source: weheartit.com
More
---
Comments
Popular
Recent