Chunky boots are a must-have item for fall dressing. They look great teamed with anything from skinny jeans to a flirty floral dress. They're a sturdy footwear option and are perfect if you're sick and tired of skinny stiletto heels and what a shoe with a bit of grunt. Are you in the market for a pair of stylish chunky boots? You've come to the right place!
1

Studded Boots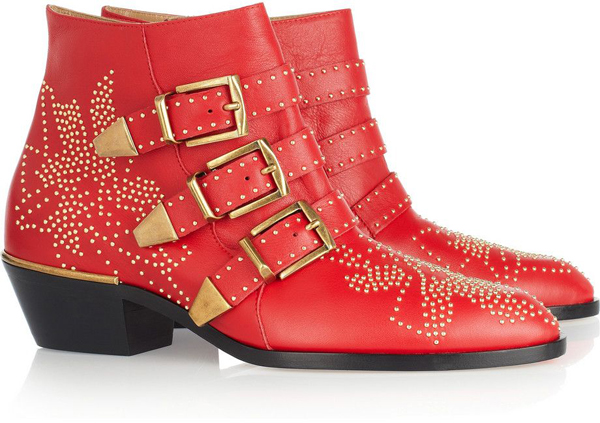 When luxury label Chloé launched these stylish studded boots, they were quick to sell out. They became a staple on the feet of many a celebrity and were in such high demand that they have no been re-release. If you can't afford the original Chloé version, brands like River Island do a similar and much more affordable inspired pair.
2

Buckled Biker Boots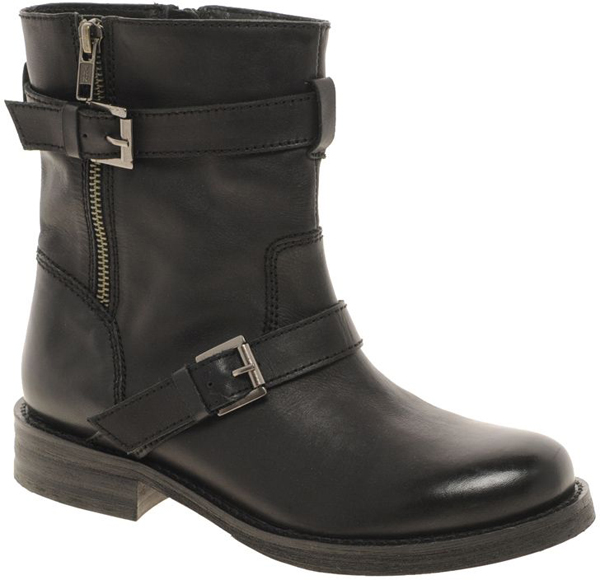 Biker boots are a firm favourite when it comes to footwear options these days. They're perfect for toughening up an outfit. If you can't afford a designer pair by the likes of Jimmy Choo (and let's face it, not many of us can), you'll be glad to know you can find much more budget friendly options from places like ASOS and Forever 21.
3

Tan Cut out Boots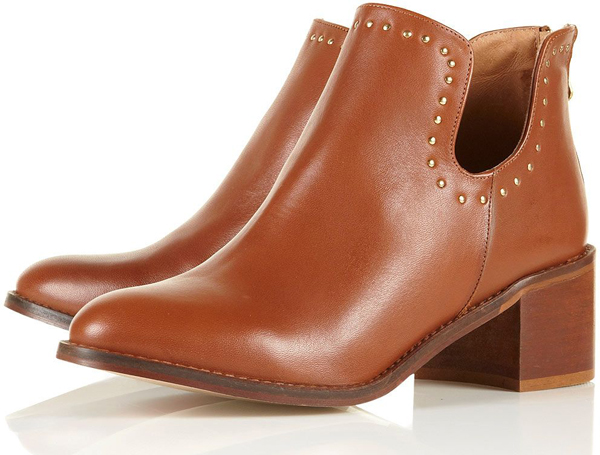 Tan boots are a great alternative to your basic black chunky boots. They're perfect for teaming with light and bright colours, as well as creating more casual daytime looks. Cut out details and studded hardware also make for on-trend additions this season. Check out stores like Topshop and Urban Outfitters for a pair.
4

Platform Chelsea Boots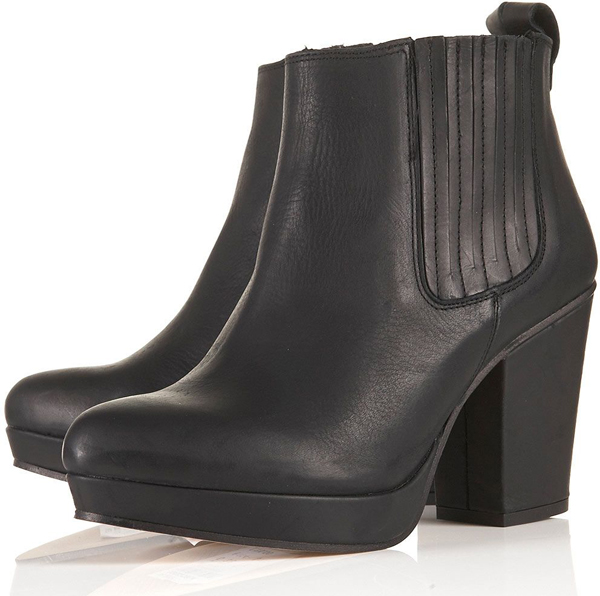 Want a bit of extra height with your boots? Then you can't go past a platform heel. These have a simple Chelsea style design with panelling at the ankles. This season wear a pair of chunky boots underneath maxi skirts and with cutting edge leather jackets.
5

Wedge Ankle Boots

If you're after a chunky boot with a bit more of an exaggerated shape, try one with a wedge heel. Whether you go for basic black or branch out with bright colours and textured finishes, this style of shoe will be guaranteed to make a statement. Stores like ASOS and Topshop stock a great range of basic styles while stores like Modshop are worth a look for quirky designs.
6

Lace up Boots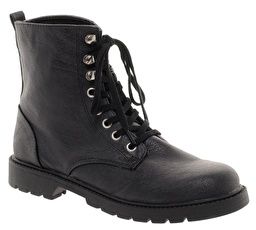 Lace up boots are perfect for working this season's popular grunge and military trends. Pick up a pair with a thick sole for the most chunk factor. Team them with flirty dresses to work a girly/grunge balance or pair them with fitted cargo pants for a stylish military inspired look.
7

Dr Martens Boots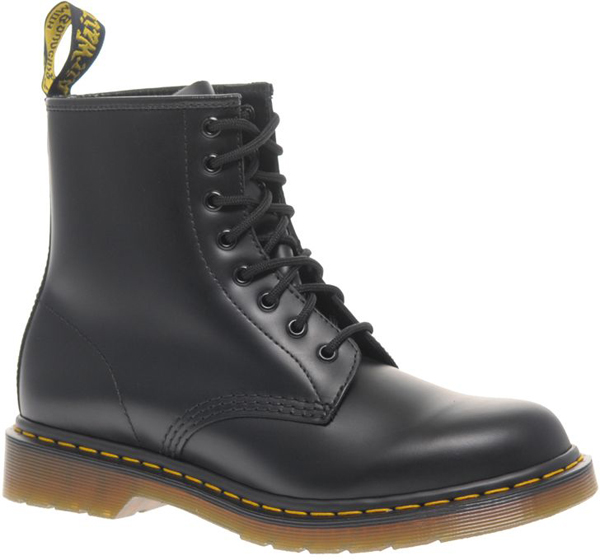 The Dr Martens brand is iconic when it comes to chunky boot styles. They're available in a range of colours, patterns, and finishes with new styles being released each season. You can pick them up in stores at a range of retail stores or online from the brand's website as well as stores such as ASOS and Nasty Gal.
8

Berry Boots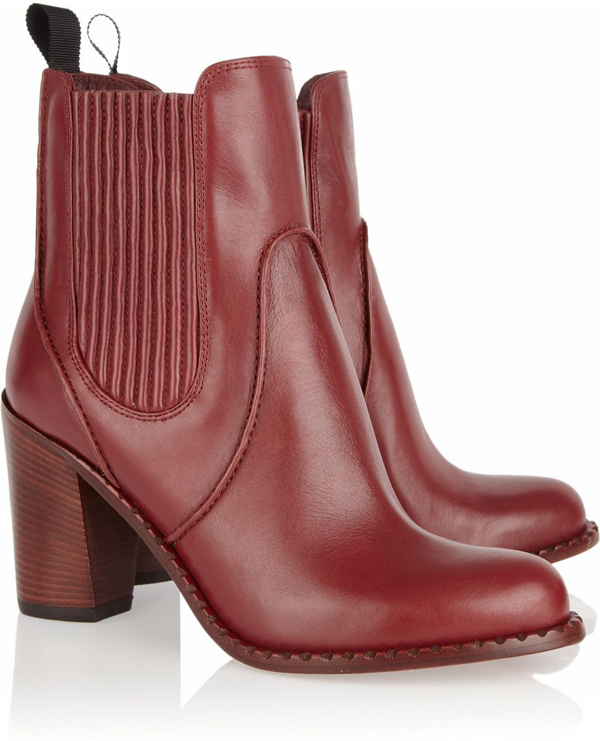 Berry is one of the hottest colours of the moment. Deck yourself out in this hue whether it be with a berry bag or chunky boots. Since it's more of a trend based look, stick to more affordable options if it's something you'll only see yourself wearing for one season.
These are just some examples of stylishly chunky boots for right now. They're the perfect fall footwear and can be quite versatile. How would you style a chunky boot this season?
Top Image Source: pennylifeinpics.blogspot.in