Fashionable running shoes may seem like something that doesn't exist, but rest assured there are plenty of stylish options when it comes to this athletic style of footwear. With the rise in popularity of athletic inspired fashion, you might even be tempted to wear such a fashionable running shoe outside of the gym. Take a look at just a few fashionable running shoes, below.
---
1

Nike Exclusive Free Running Spotted Sneakers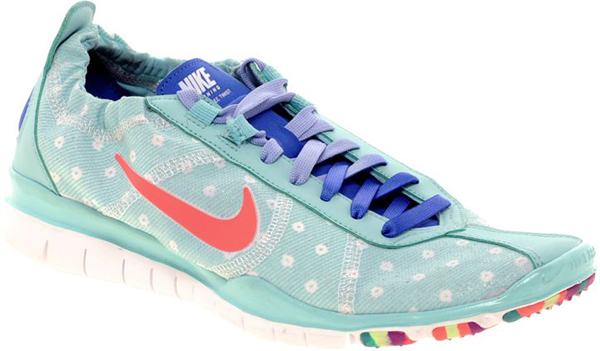 Price: $132.56 at us.asos.com
These fashionable running shoes feature a colourful polka dot design. Not only do they feature an eye-catching design, but they also feature functional details such as breathable materials, elasticated ankle cuffs for comfort, and lightweight cushioned soles for durability.
---
2

Adidas by Stella McCartney Lightweight Sneakers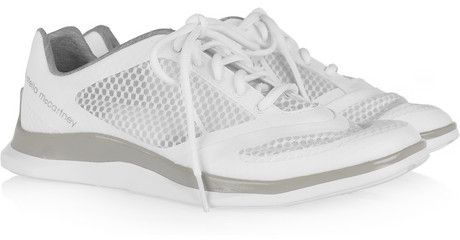 Price: $175.00 at net-a-porter.com
Designed by Stella McCartney for Adidas, these sneakers come in a simple monochrome design. They're crafted using activewear technology and are perfect for the running track or treadmill. Even when you're not exercising, you could get away with wearing these with some denim shorts and a striped top for a casually athletic inspired look.
3

New Balance WX20 Minimus Training Shoe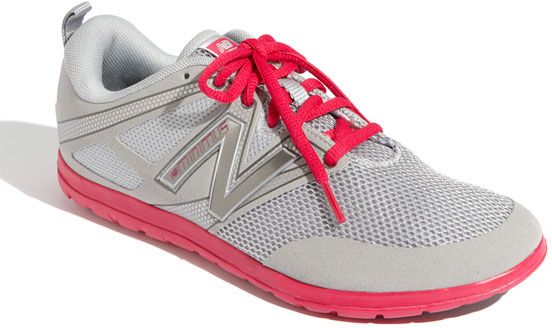 Price: $79.95 at shop.nordstrom.com
These fashionable running shoes are designed to mimic the experience of running barefoot. As such, they are made from lightweight materials and are designed to be worn either with or without socks. These shoes have a retro inspired design and the hot pink trims are an on-trend touch.
---
4

Adidas by Stella McCartney Populus Pack Away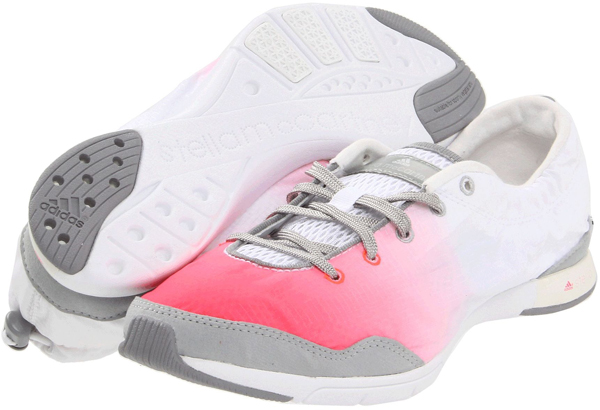 Price: $87.99 at couture.zappos.com
Ombre is everywhere right now, from clothing to hairstyles, so why not make it work with your running shoes too? These sneakers feature a striking red ombre colouring from the toe. They also have a toggle closure at the heel to ensure a secure fit. If you're after something fun and funky from your sneakers then these are a must try.
---
5

Puma Faas Femme Sneaker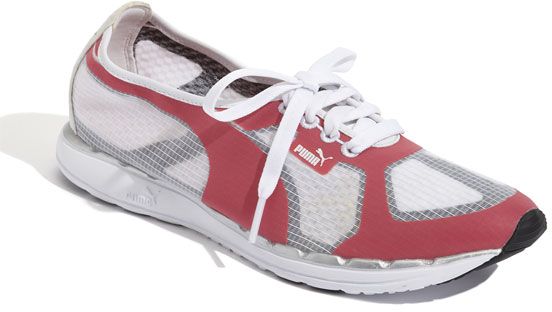 Price: $74.95 at shop.nordstrom.com
Despite being designed for running, these could probably also double as funky street shoes. They're available in a range of colours from white and red to very street smart black and white design. See, sensible shoes can be fashionable as well!
---
6

Asics GT 2170 GTX Running Shoe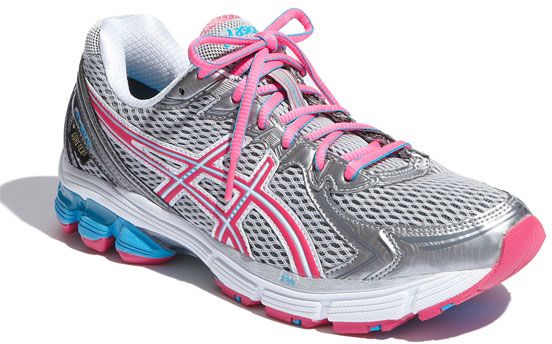 Price: $129.95 at shop.nordstrom.com
Expect to spend a bit extra when it comes to a good pair of running shoes. These fashionable running shoes come in a sleek silver colourway with electric pink and blue trims. The overall look of the shoe is quite energetic which matches its intended function. I'd wear these shoes with an equally colourful exercise outfit.
---
7

Balenciaga Running Sneakers
Price: $475.00 at barneys.com
These fashionable running shoes are for the designer-obsessed. Made by Balenciaga, they have a distinctly retro design with a rubber sole and leather and suede uppers. Wear these all black sneakers outside of the gym with a crisp whit dress and leather backpack for a contemporary look.
I don't know about you, but whenever I buy new workout clothes I'm even more motivated to exercise. I'd be more than happy to hit the treadmill or pavement with a fashionable running shoe. Which of these fashionable running shoes do you like best?
Top Image Source: didyoumakethat.wordpress.com
---
Comments
Popular
Related
Recent