COMMENT
Summer is here and the warmer weather is making us all want to break out the summer shoes and show off our lovely painted toenails. Looking for something sparkly and showy? Aren't we all! Get a load of these great blingy sandals and summer will never be the same! See something you like? Click the link for more info.
1. Radiant Blue Flowers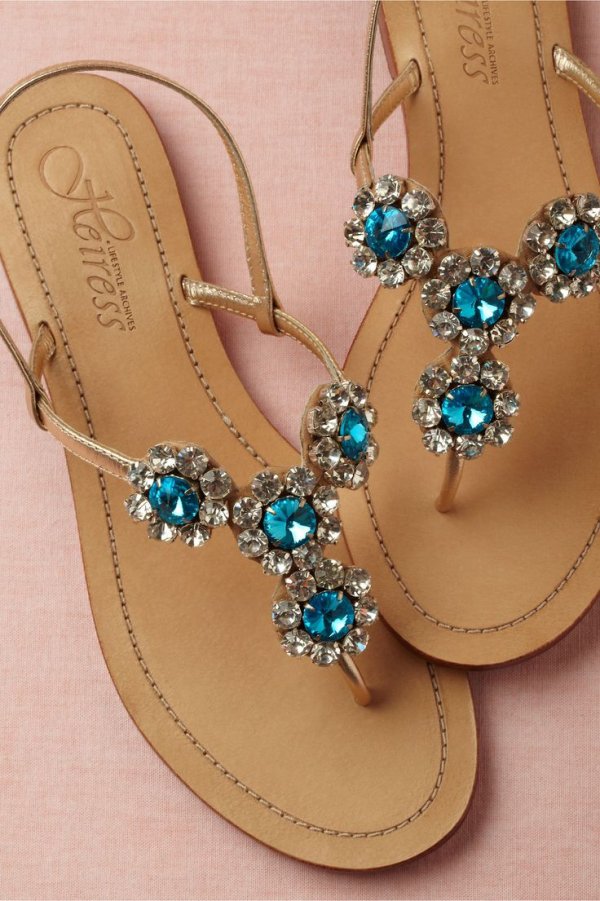 Via
Maroma Sandals
simple clear crystals
Explore more ...