Let's be real here, ladies. Nude comes in nearly every shade. No matter what your skin color is, you probably want to wear nude heels from time to time. They elongate your legs beautifully when they blend into your leg. If you're looking for nude heels, these are a bunch of great options, and the varying shades of nude will make it much easier to find a true nude pair of heels no matter what your skin color is!
---
1

Taupe Slouchy Faux Suede Booties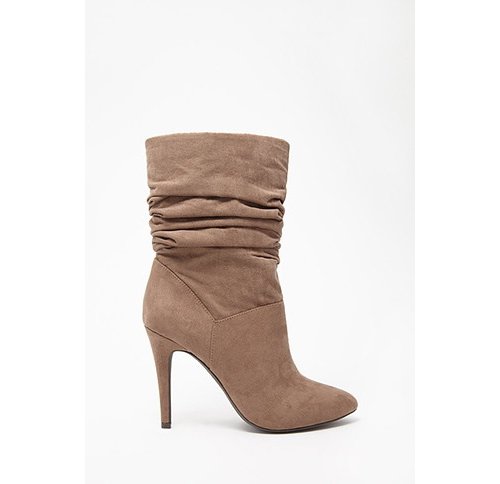 forever21.com
Booties are the perfect fall and spring shoe. They add a little heel without getting too dressy, and they're perfect for when you want to wear heels without being too uncomfortable!
---
2

Taupe Faux Suede Pointed Pumps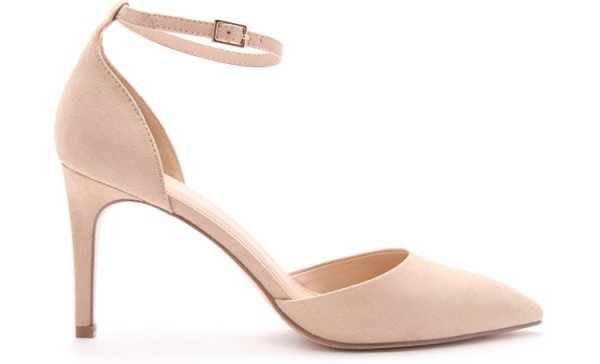 forever21.com
These pointed pumps are perfect for a work event or just a night out with girls! I love how versatile they are!
---
forever21.com
Leather pumps are a staple in every girl's wardrobe, and I love this simple update to these fun pumps!
---
4

Nude Caged Faux Suede Sandals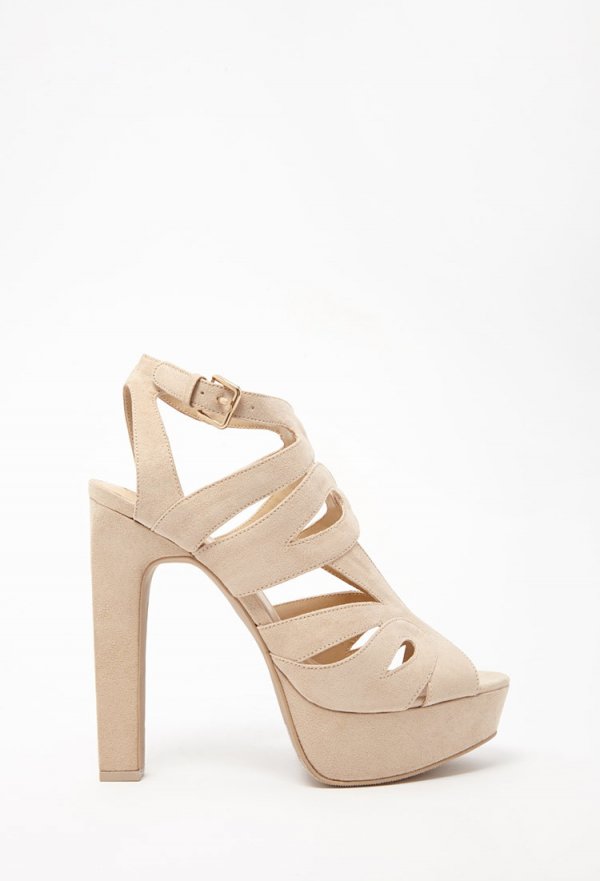 forever21.com
These are the perfect shoes for going out, or even just for a fancier date!
---
5

Taupe Ankle Strap Sandals

These simple shoes are classic. They will always go with anything in your wardrobe! They're perfect for the fancier pieces in your wardrobe.
---
6

Taupe Faux Suede Pumps

forever21.com
Suede pumps are always a staple, and these have a great wood heel that makes them look like they're way more expensive than they are!
---
7

Taupe Faux Suede Sandals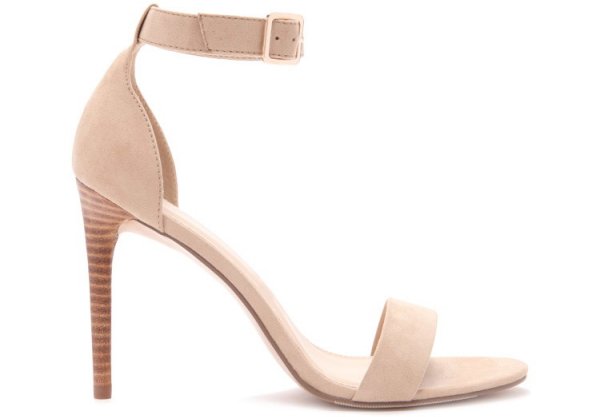 forever21.com
Every girl needs a simple suede heel in their wardrobe to round out a look, and these nude heels will go with everything.
---
8

Tan Studded Faux Suede Clogs

forever21.com
Everyone's skin color is different, which is why I love these tan clogs that aren't necessarily the traditional definition of nude but will work with so many different skin tones!
---
9

Nude Strappy Faux Suede Platform Sandals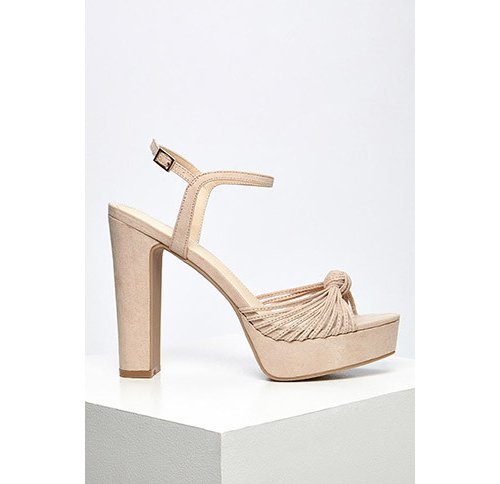 forever21.com
Aren't these the perfect shoes for going out with your girlfriends? Sure, they might not be that comfortable, but they're so beautiful and perfect for when you want to look your best and have fun with your friends!
---
10

Nude Faux Patent Leather Pumps

forever21.com
Every girl needs this pair of heels in her wardrobe. They go with everything, and they will never go out of style!
---
11

Taupe Genuine Suede Fringed Sandals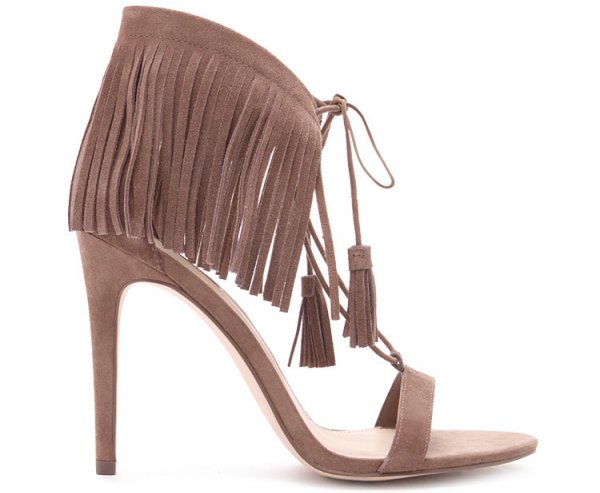 forever21.com
Fringe is one of the biggest trends this year, so you definitely need to hop onto this fringe trend with these nude suede fringed sandals!
---
12

Tan Cutout Faux Leather Sandals

forever21.com
I love these tan heels have a little bit of a gladiator feel to them, but they're also updated with the heel and false back for a look that's casual but can easily be dressed up with the right outfit!
---
13

Faux Leather Wedge Sandal

forever21.com
Wedges will be the biggest heel trend this summer, so you need to check out these heels now before everyone's wearing them in the summer! Jump on this trend as soon as possible!
---
14

Tan Zipped Faux Suede Booties

forever21.com
These are my absolute favorite boot style for the spring and fall months. It's perfect for a cute pair of jeans, and this color is so versatile. You need to wear these booties this spring and fall!

What's your favorite shoe on this list? Would you wear any of these nude shoes? Let me know which shoe you loved the most in the comments!
More
---
Comments
Popular
Recent