You don't need a fairy godmother to wear a glimmering pair of 'Cinderella' inspired shoes. Every girl deserves fairytale footwear, no matter what the occasion. Whether you're preparing for prom night or date night, you'll wow Prince Charming with any of these 7 fit-for-a-princess shoes. But don't worry –evil stepsisters have no part in this shoe story!
1

Christian Louboutin Cinderella Slipper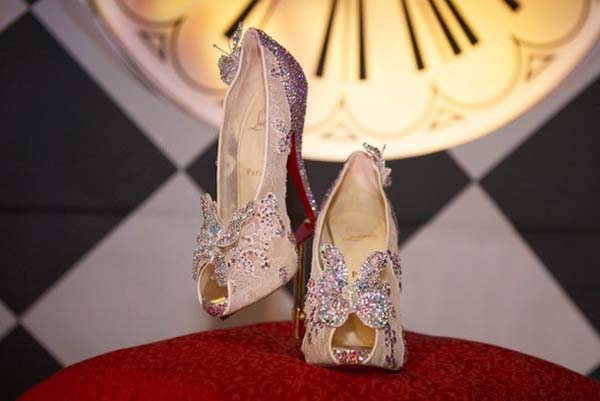 This past July, Louboutin gave Cindy some sole –literally. The beloved footwear label released a painstakingly crafted, crystal and butterfly adorned pair of heels. Inspired by Cinderella, only 20 pairs of these Loubs were ever created. A girl can dream of snagging these, right?
2

The Glass Slipper Collection Cinderella Pump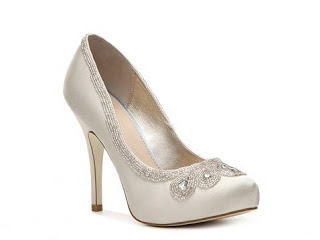 These bejeweled 'Cinderella' inspired shoes prove that magic is everywhere –even at your local DSW store. For a wallet-friendly $89.95, you can score these wedding-ready heels. What better way to feel like a fashionista princess? Each pair comes complete with a Cinderella coach stamp on the insole as a reminder of your royal status.
3

The Glass Slipper Collection Charming Sandal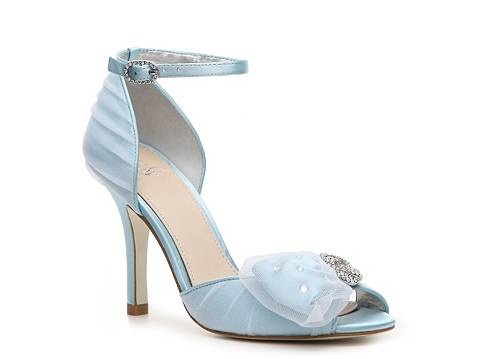 Cinderella may have pranced around in glass slippers, but that doesn't mean you can't look just as stunning in 'Cindy Blue' sandals. You can channel this Disney darling's soft blue gown (on your toes!) for $59.95 at DSW. I'd wear these fairytale shoes with a little black dress during the holidays for a bit of girly charm.
4

Call It SpringTM Quasdorf Ballet Flats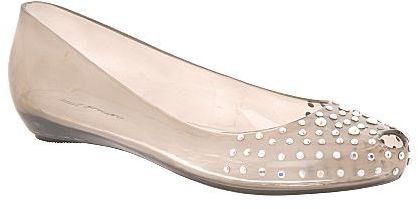 Another pair of 'Cinderella' inspired shoes I love doesn't feature the typical 4-inch heel. That's right: You get all of the glam without the pain! Plus, they're a wallet-friendly $10 at JCPenney (because these days, even princesses need to budget!). Wear 'em with everything from skinny jeans to a flowing frock.
5

Christian Louboutin Icone a Clous
Priced at $995, these 'Cinderella' inspired shoes are strictly meant for drooling. Oh, how I'd love to glide across the ballroom floor in a pair of striking Loubs! My exact wish may never be granted, but you can find similar styles at Nordstrom, Amazon, and Bluefly for a fraction of the cost.
6

Betsey Johnson for the Cool People - Hott (Black) – Footwear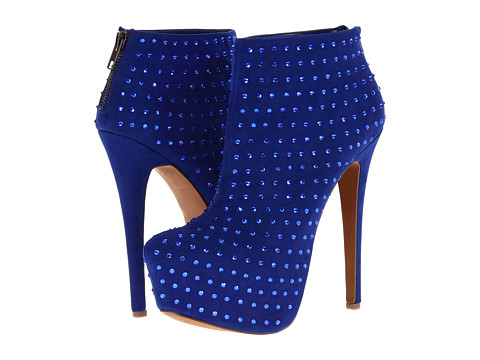 Unleash your daring side with a decked out pair of heeled booties. Available for $169 on Zappos, they're the booties Cindy would rock had she chosen to meet her prince at a club rather than a ball. Hey, every fairytale benefits from a rock star twist.
7

Azure-Footed Heel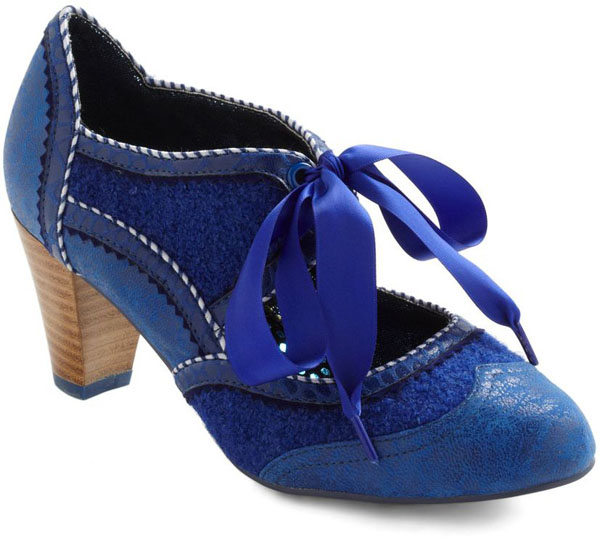 These fabulous oxford pumps are Cinderella blue and perfect for a night spent living it up on the city streets. Paired with opaque black tights and a flirty mini, you'll be the most daring in the land. ModCloth sells them for $149.99 –so get those princess purses out, ladies!
These 7 'Cinderella' inspired shoes will help you feel like a princess. Fairytale footwear comes in all shapes, sizes, and colors but channeling the most iconic princess lends a magical edge to your fashion choices. Which ones do you adore? Do you have any of your own options to add to the list?
Top Image Source: tumblr.com