Okay, can I just say how much I love Irregular Choice? Their shoe collections always amaze, including their new one, made for every Cinderella who's ever wanted to go to the ball... or just wear something sparkly and fun before midnight. Here are a few of the shoes I love best... swoon!
---
1

Make an Entrance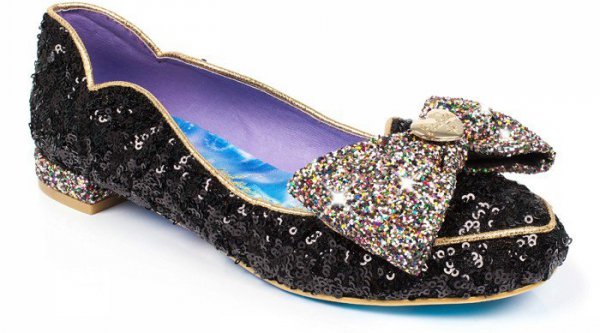 Price: £125.00 at irregularchoice.com
Toss aside your existing pair of LBFs (Little Black Flats) and add a whole lot of sparkle and shine to your life by wearing these instead. Is there anything in your closet that wouldn't be more magical with these?
2

Lucifer and Gus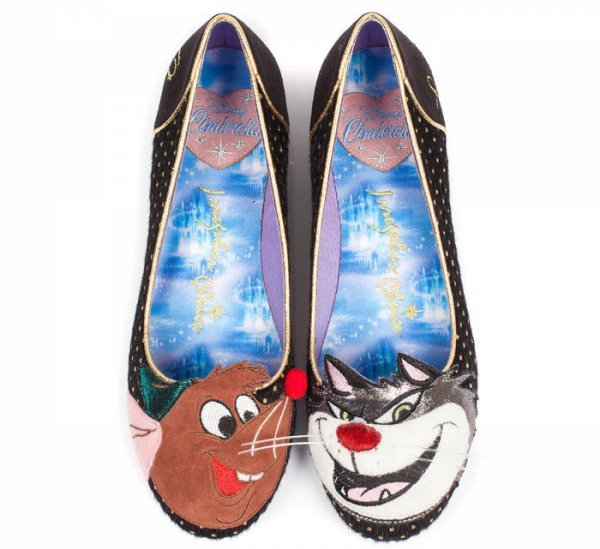 Price: £115.00 at irregularchoice.com
As if the cute embroidered bad kitty and fat mouse on the toes wasn't enough, check out the bottoms and backs of these adorable flats. Oh, and those gold polka dots all along the sides are pretty fab, too.
---
3

Ugly Sisters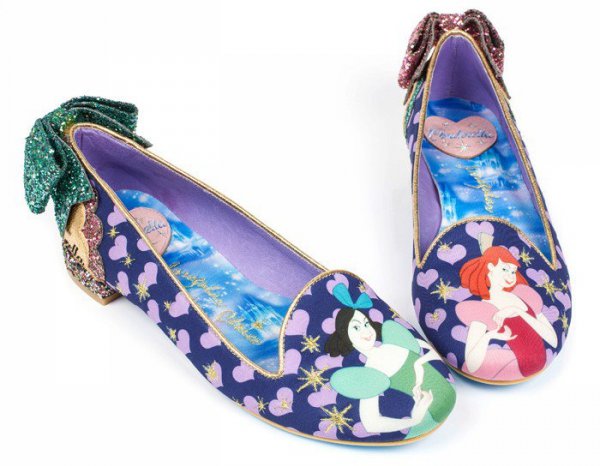 Price: £110.00 at irregularchoice.com
If you've ever found yourself secretly rooting for the step-sisters in the Cinderella tale, then these are the shoes for you. I mean, we really don't know the story behind Anastasia and Drizella and how they ended up so "ugly," do we?
---
4

Sparking Slipper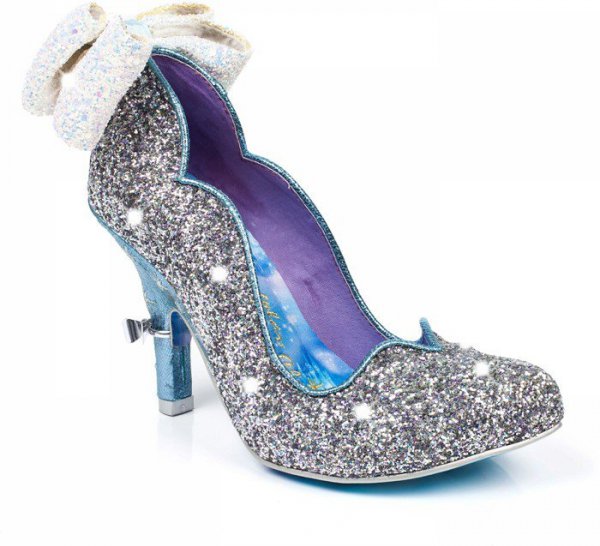 Price: £150.00 at irregularchoice.com
Hold the phone! We've been lied to, haven't we? Cinderella didn't wear some clear glass slipper to the ball. Obvs, she wore these! And why wouldn't she? They're amazing... check out the giant bow on the heel, and of course the sparkle... and even the tiny bow on the stiletto... I could go on, but I think it's clear. These are the shoes she wore.
---
5

Faith in Dreams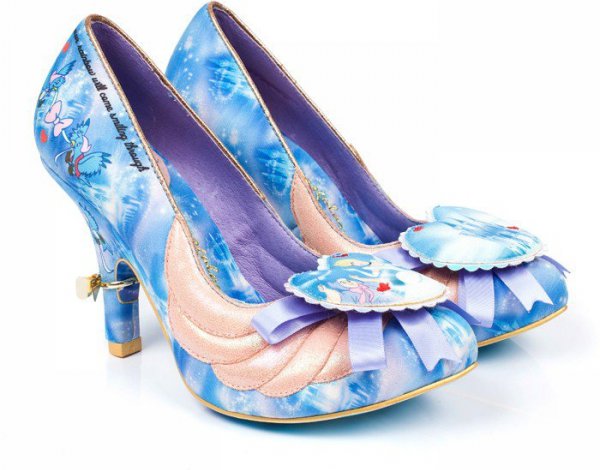 Price: £130.00 at irregularchoice.com
Have you ever wondered what 'Ella wore in her regular life, once she and the Prince were wed? I imagine she wore something like these, with a smart skirt suit, as she went about the business of being Princess in a Kingdom. Right? I could totally see Princess Kate rocking these.
---
6

Bibbidi Bobbidi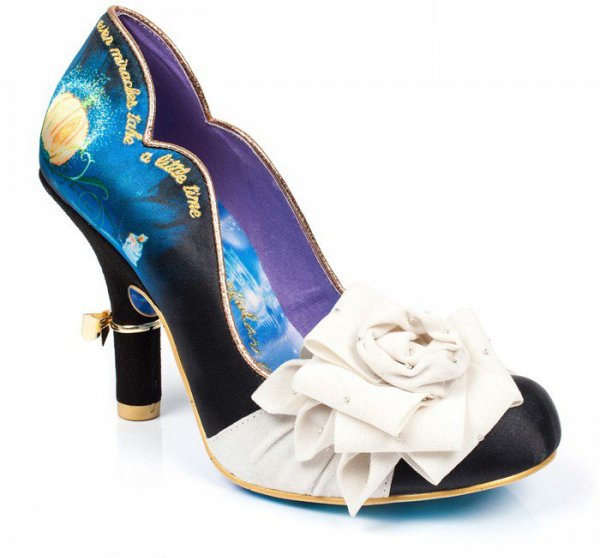 Price: £130.00 at irregularchoice.com
Maybe you're into something a little darker but still dramatic? Then try these on for size! No. Really. Try them on. You'll love the gold accents and the gorgeous white rose on the toes. And oh my gosh, there's the pumpkin-into-a-coach scene on the backs of the shoes. Yes. Try these on.
---
7

So This is Love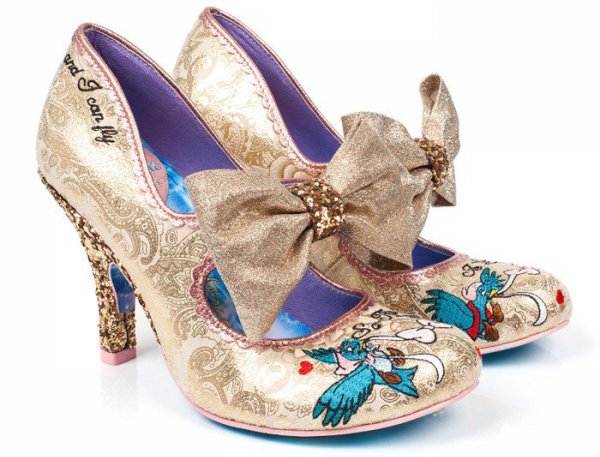 Price: £130.00 at irregularchoice.com
I would wear these to my own wedding and be so, so happy! I mean, look at them! They're gold. They sparkle. They have a Mary Jane strap with a bow that goes on for days. And those embroidered blue birds? Cuteness! So yeah. Want for my wedding. Now all I have to do is find my man. Anyone? Anyone?
Which of these shoes will you try on first, and what would you wear them with?
---
Popular
Related
Recent