COMMENT
We mostly associate floral shoes with the spring and summer, and maybe weddings, but with the magnificent creations that shoe designers deliver to us via brands from budget to high end, there's a shoe with a floral print for every occasion and every season. Looking for floral shoes? You've come to the right place!
1. WHITE HIGH TOP CONVERSE with FLORAL TONGUE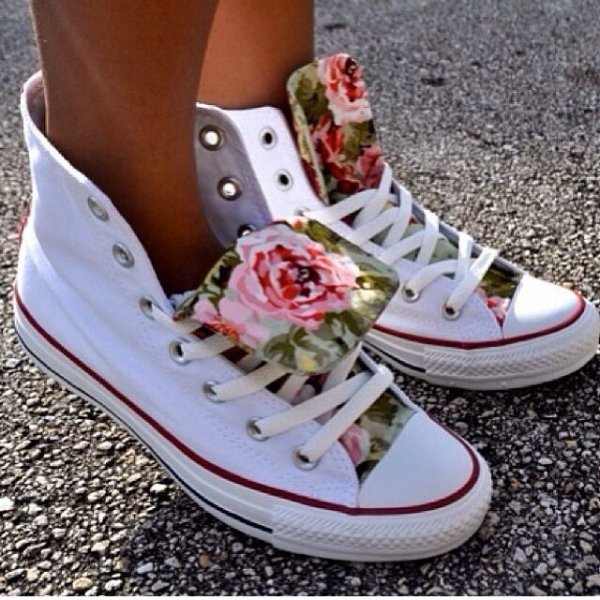 When floral shoes go casual. Beautiful!
White Floral Converse High Tops
Explore more ...