I adore shoes. The problem is that I'm rather hobbit-sized and extraordinarily clumsy, so there are tons of shoes that just aren't practical for me, no matter how much I love them. I mostly have this problem with heels, naturally, but that doesn't stop me from salivating and having shoe-envy over a lot of them – like these 10 shoes I absolutely love but honestly probably couldn't ever wear.
---
1

Alena 2 Sandals by GUESS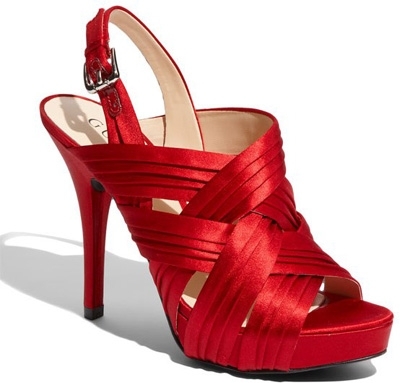 Price: $109.95 at shop.nordstrom.com
There are a ton of aspects I love about this sandal. I think the color is gorgeous – bright red shoes can brighten up even the gloomiest, dreariest day. I love the design as well, the way the straps crisscross over each other. The satin has a really gorgeous sheen as well – but that 4 and ½ inch heel is sure to be a killer!
2

Inez Peep Toe Sandals with Applique Flowers by Report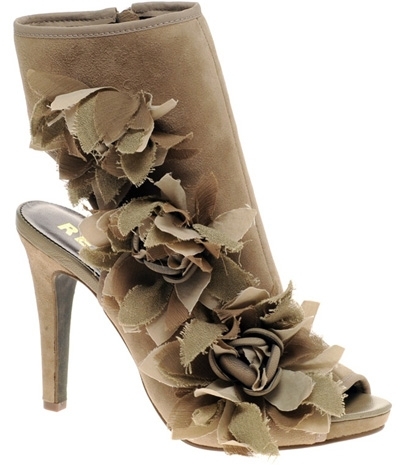 Price: $161.37 at us.asos.com
These sandals are just really … odd. I mean that in a good way, though. From their silhouette to their embellishments to their structure, they're just really unique – and that's why I probably couldn't wear them. I think the balance and stability would be a little off, what with the high heel coupled with that ankle cuff. I'd probably feel like my heel was constantly about to fall off my foot.
---
3

Paige Sandals by Loeffler Randall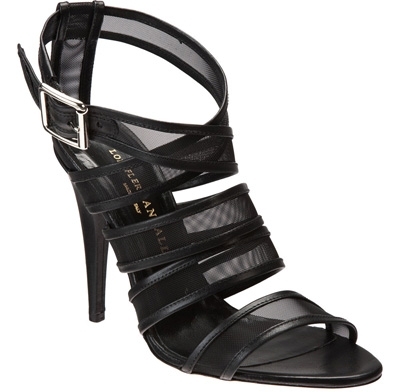 Price: $550.00 at barneys.com
I absolutely adore leather and mesh on shoes. I think it's a fantastic look. It works particularly well with something as strappy as this sandal – but for as hot as it looks, it also looks a little flimsy! I think this is killer gorgeous, but I don't feel like I'd get any support over it. So while I'd have the advantage of some really cute shoes, I'd be showcasing them while constantly falling on my butt, and that's not the kind of statement I really want to make.
---
4

Ontario Metallic Suede Multi-Strap Sandals by Jimmy Choo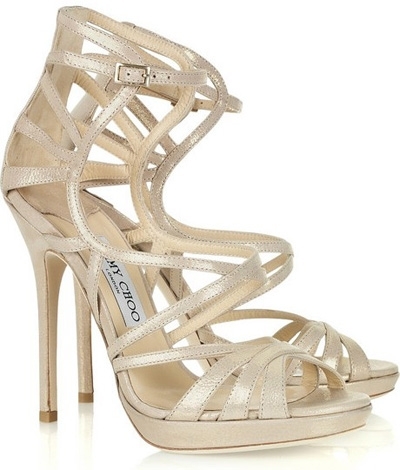 Price: $775.00 at net-a-porter.com
I don't own a pair of Jimmy Choo shoes but I'm dying to. As much as I love this pair, though, these probably won't get the honor. I do love these shoes, with their creamy metallic color and their sinuous, sensuous curves, but they are the very reason I probably couldn't wear these. These look like the kind of sandals that seriously start digging in about five seconds after you slip them on your feet. I know that old adage about how it hurts to be beautiful – and stylish – but my answer to that has always been "thanks, but no thanks!"
---
5

Casanova-V Platforms by Not Too Coy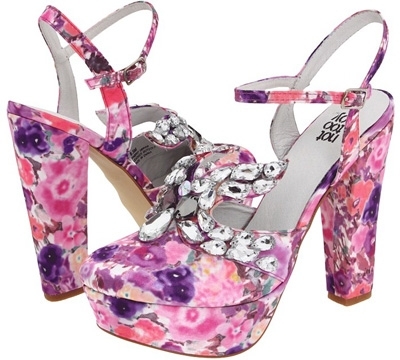 Price: $104.25 at zappos.com
These shoes are so girly and feminine and pretty! The color palette screams of spring and summer – and flowers and rainbows and butterflies! That's why I love them – but that's also why I probably wouldn't ever wear this pair. In theory the colors are absolutely gorgeous; they're bright and fun and full of pizazz. However, I don't think I could ever pull off wearing anything quite that flowery – but I adore just looking at them!
---
6

Tavi Pumps by Dolce Vita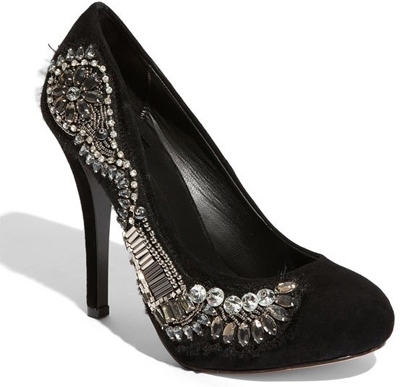 Price: $168.95 at shop.nordstrom.com
On the surface of things, these pumps are pretty standard. Well, there's nothing standard about the embellishments, of course – that beading is just gorgeous. So is the classic silhouette. The only thing that would stop me from wearing these would be the five inch heels! I can just picture myself tottering along – and then probably falling on my face. Because the height's not the worst of it – these skinny little things are total stilettos!
---
7

Chantal 5 Platform Shoe Boots by Opening Ceremony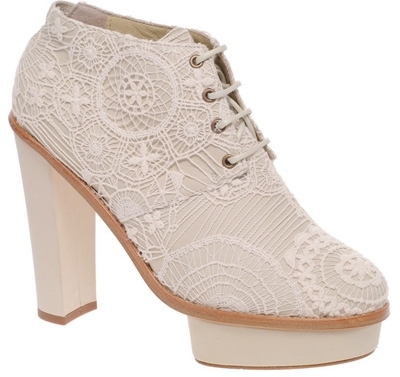 Price: $770.99 at us.asos.com
These shoe boots are like a dimmed down Lady Gaga masterpiece. They're clearly not as outrageous or outlandish as something she would wear, but the styling of the heel and the visible platform is what initially caught my eye here. You don't see that everyday, and I think it looks really awesome – but I also think it would be really easy to lose your balance!
---
8

Miss ChaCha Slingbacks by Christian Louboutin

Price: $945.00 at barneys.com
I also have high hopes about earning a pair of Christian Louboutins some day, but again, these probably won't be the pair. These slingbacks are absolutely gorgeous, though – sleek and sexy but simple and elegant at the same time. What's my deal with them, why wouldn't I be able to wear them? Check out that arch! My foot would be practically vertical! That's thanks to heels that make it up to almost 5 inches and, alas, no platform!
---
9

Studded Platform Sandals by Camilla Skovgaard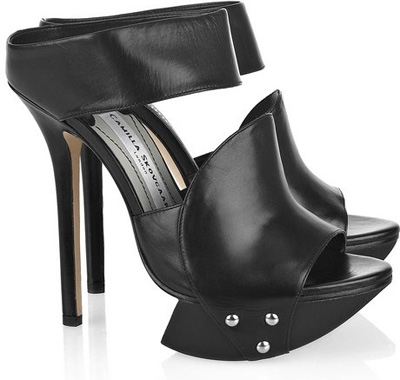 Price: $515.00 at net-a-porter.com
There is not a single aspect I don't love about these platform sandals. I love studs and black leather, for one thing. For another, I think the structure and the silhouette are both to die for. Like those Chantal boots, I love that you can see the platform. However, that curved island platform, coupled with 5 and ½ inch heels, are why I probably couldn't wear these. It looks like I'd feel like I was rocking forward with every step!
---
10

Ribcage Platform Pumps by DSQUARED2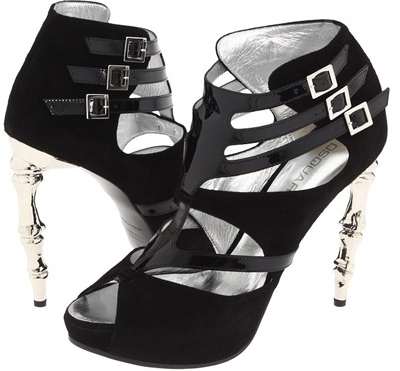 Price: $382.50 at zappos.com
I absolutely adore DSQUARED2, clothes, shoes, and accessories – and these pumps are so frigging gorgeous I could die. Those heels are the coolest things I've ever seen – and their mammoth, towering height is why I couldn't wear these, even though I'm hopelessly in love with them.
Shoe envy is pretty terrible, but at least you can salivate over all kinds of different shoes without forking up the money. I really need to learn how to properly balance – and walk – in high heels. Are there any shoes you're just afraid to wear, because of styling, structure, or color?
---
Popular
Related
Recent