Like most woman runners, I don't just want good running shoes, I want the Best Running Shoes. I want shoes that make me and my feet feel pretty. I want shoes that support my feet and don't leave me hating life after I've put in my miles. Feeling pretty and sexy while running is important, so what better way to do it than to have great looking shoes. Here's a list of 8 of the best running shoes for your pretty feet.
Table of contents:
1

Adidas® RESPONSE™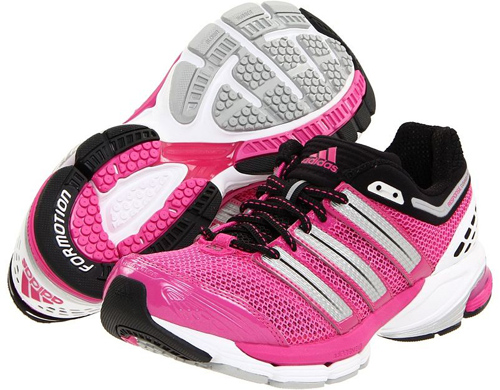 Price: $90 at zappos.com
Finding a stiletto with tons of cushion is impossible, as cute and comfort are usually considered antonyms in the shoe world. But thank god it doesn't have to be that way with running shoes! These highly breathable shoes offer tons of cushion while still looking oh-so-pretty in pink. I love the fact that the insole also offers great support, so you can run for miles without ever feeling like it.
2

Ghost 4 from Brooks®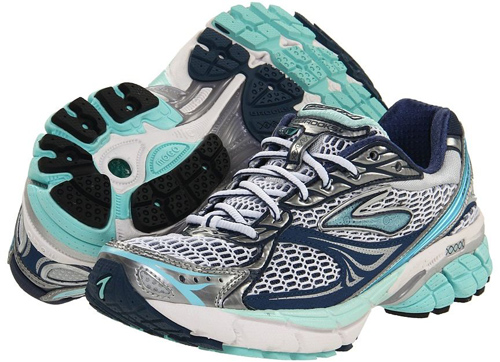 Price: $100 at zappos.com
If something's referred to as "ghostly" it's usually not a good thing. But that is certainly not the case with these fashionable running shoes that dawn blue, white and silver. The unique cushioning and feeling of running on air makes these some of the best running shoes out there. It's all in the DNA, literally, since Brooks uses an innovative cushioning material that delivers a personalized ride to runners of all different sizes, foot shapes, and speeds.
3

Bare-X™ 200 from Inov-8®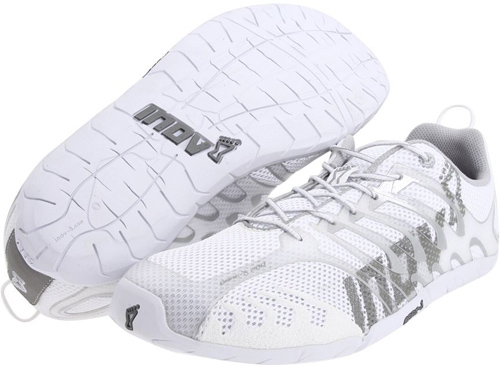 Price: $110 at zappos.com
Wouldn't it be great if running down the street barefoot, showing off our pretty feet actually left them feeling good afterward? Well these white, glove-like shoes will at least make you feel like you are! And no, they are not those typical ugly shoes that grasp each toe, making you look like a monkey! They are actually very sleek looking, putting all those other shoes to shame!
4

GEL-Nimbus® 13 from ASICS®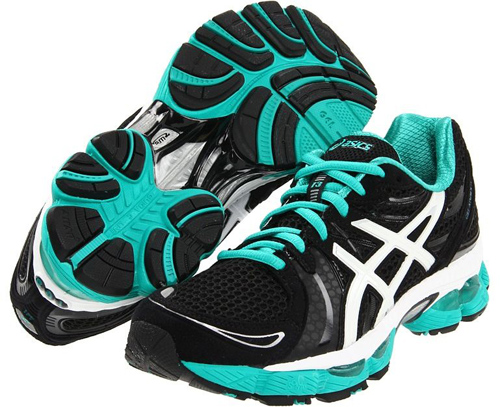 Price: $130 at zappos.com
Gel is often used to make a hairstyle fab, but did you know that it's also a mainstay in the best running shoes? In fact, it's the gel insoles that make these some of the most comfy running shoes on the market. Plus, the stylish colors and design make these black, white, and turquoise shoes some of the hottest out there as well! I'd be happy to wear these shoes for a long run, or even for a day at the mall.
5

Glycerin® 9 from Brooks®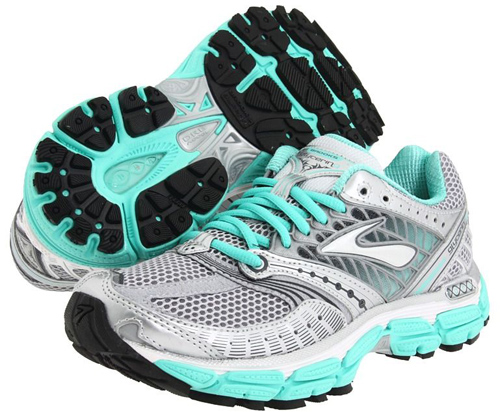 Price: $130 at zappos.com
These shoes offer a sweet stride, cushioning your feet like few others. Plus, the modern design and sleek colors help you to look pretty while gliding down the streets. The fact that they have special mesh flex grooves also allows for more natural foot movement and fluidity. And who doesn't want some extra flexibility in their life?
6

Saucony® PowerGrid Triumph 9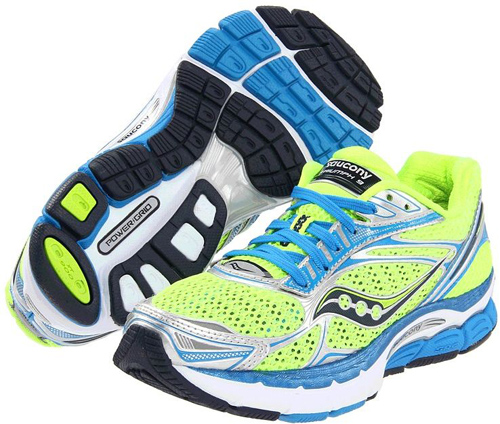 Price: $130 at zappos.com
One look at these uber bright running shoes and you'll know why their called PowerGrid. But it's not only the colors that make these shoes stand out. Thanks to innovative technology, this uber light design helps to propel you effortlessly through your run. Fast and pretty? Yes please!
7

ASICS® GEL-Kayano®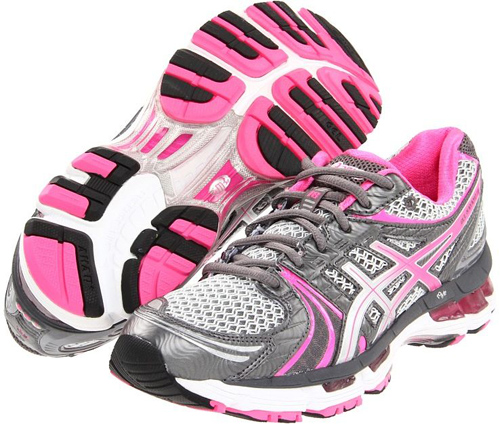 Price: $150 at zappos.com
As a girly, girl I'm definitely a sucker for pink. And having pink running shoes helps to satisfy my sporty-side as well. Add to that the cushioning that these gel-filled shoes have and you truly get the best of both worlds. Great shoes, pretty feet.
8

Air Max+ 2012 from Nike®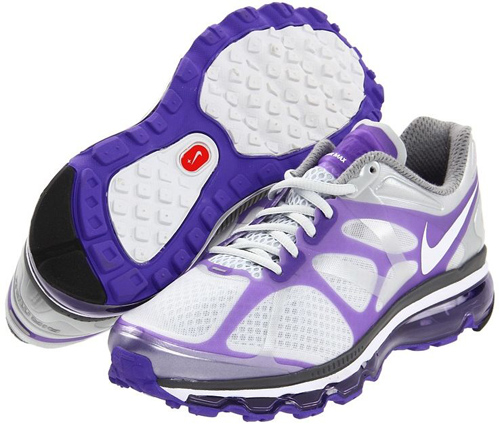 Price: $170 at zappos.com
Purple is the color of royalty and these shoes will help you feel like you are one of the elite few! Not only are they as light as air, they are super comfortable as well. You will not only feel like you are running in the clouds, you will look like a princess while doing it. If only finding a prince could be so easy!
Are you a marathon runner, or do you just run every now and again for fun? Either way, finding great running shoes is important. But is it more important than looking pretty?
Top Image Source: weheartit.com
Please rate this article