If you love footwear, visiting shoe stores in London is like a dream come true. As well as offering the usual high street chains, this fabulous city is home to its fair share of boutique stores too. Shoe stores in London are often opulent. However, that doesn't mean you can't find an independent shop with irresistible prices too!
Table of contents:
1

Church's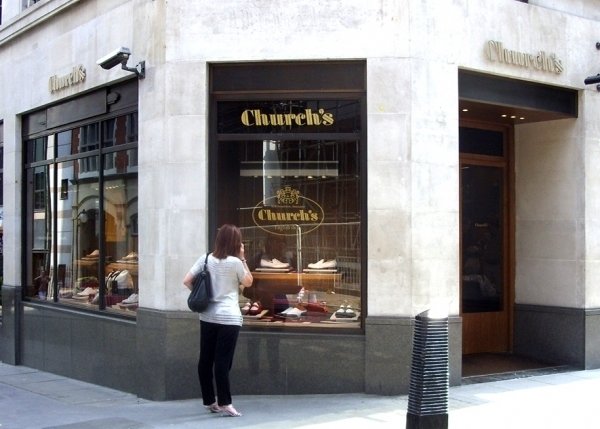 Long before Harry Selfridge came along, Church's was one of the first shoe stores in London. In fact, Church's was one of the first stores to distinguish between left and right feet. Thanks to them, our shoes are far comfier than they were when footwear began. Don't expect the prices to be low here. It is frequented by celebrities, politicians, and socialites alike.
2

Irregular Choice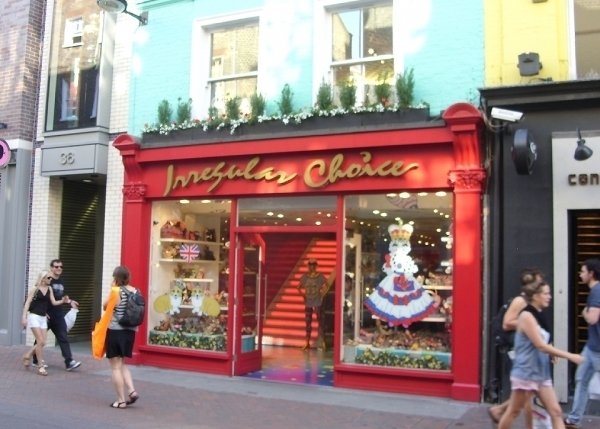 If you make your way to Camden next time you're in London, check out Irregular Choice. True to the nature of the shoes within it, this store even features a neon flashing staircase. Most of the shoes are on the kooky side. If you don't like walking down the street and seeing another woman wearing the same shoes as you, this is only ever a good thing.
3

Poste Mistress

When you walk into Poste Mistress, you will be left feeling as though you have walked into a brothel/powder room. In fact, the store's exterior is like the stuff of every little girl's dreams. Inside, the array of shoes reflects the shop's front. It is brimming with designers, so be prepared to part with some serious cash.
4

The Selfridge's Shoe Galleries

Over a century after Harry Selfridge began his department store adventure in England's capital, his store now has 11 boutiques. Alongside the six galleries that rest close to them, these boutiques offer shoes to meet every price range. In fact, the shoes even match every style. Whether you need new sneakers or a to-die-for pair of Louboutin's, you're not going to walk away empty handed.
5

Sole Trader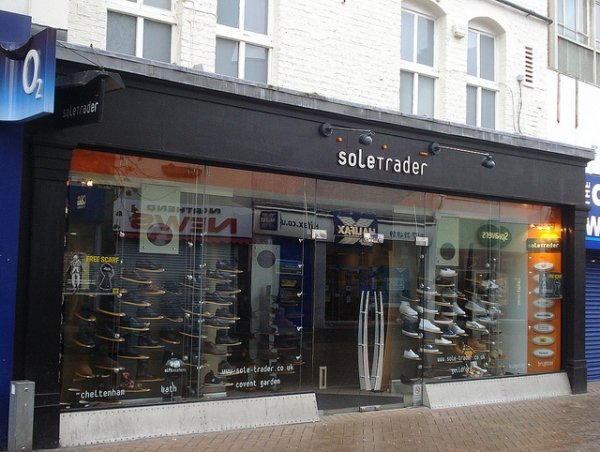 The aptly named Sole offers both men's and women's designer shoes. If you are a fan of Vivienne Westwood, this is the place to catch some of her collaborative designs. Fortunately, you don't have to go to London to buy from Sole. You can order direct from their website too. You can find Sole at three locations across the city, so no matter where you are you should be able to reach one easily.
6

Spice London

Spice London is a boutique London shoe store that rose from humble beginnings on Camden's Lock Market in the 1980s. There was once a time when this family-run store sold shoes for £1. Today, the prices are a little higher to say the least! Fortunately, not all of Spice's shoes are out of the average price range. Even better, there is such diversity there it is hard to walk away without a beautifully unique pair.
7

The Box Boutique

Once you step inside The Box Boutique, you won't want to leave. Sadly, not many of London's stores manage to pull off the roomy vibe that their Parisian competitors nail so often. Fortunately, The Box Boutique does. Somehow, you feel as though you are stepping into the Secret Garden, only to emerge in a modern minimalist metropolis.

Of course London is literally brimming with shoe stores. In fact, you don't even have to head to an actual store to snap up an amazing pair. Try visiting one of the city's many markets instead. If you have a favorite shoe store in London, what is it called?

Please rate this article