If you've been running from morning classes to your internship to extracurriculars, it's time to invest in comfy shoes. From flats that won't leave your feet sore and blistered to office-appropriate wedges, these 7 types of kicks have gotten me through college –pain-free!
Table of contents:
1

Nude Stretch Flats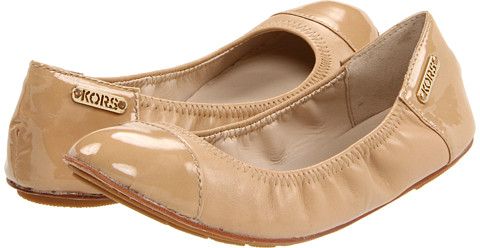 KORS Michael Kors is one of my fave brands for comfy flats. Sure, they're investment pieces, but your feet will thank you when you're sprinting across those last two avenues to make it to work on time. Try the above Erin flats in nude –they're ultra chic and go with everything!
2

Black Suede Booties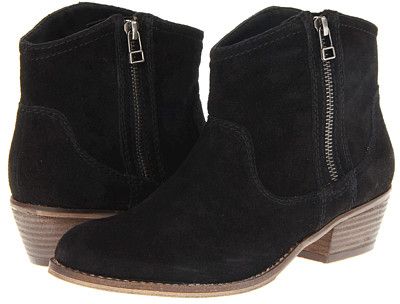 Booties are effortlessly stylish and they keep your toes toasty to boot. Steve Madden's Leonn can be worn over skinny jeans and a cozy sweater on chilly days. I'd even wear them to the office on casual Fridays for a laid back (but not sloppy) look.
3

Leopard Print Loafers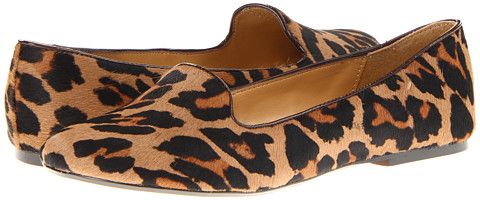 Meow! Go comfy and fierce with leopard print loafers. I'm keeping my cat eyes on Nine West's Panto shoes.
4

Canvas Sneakers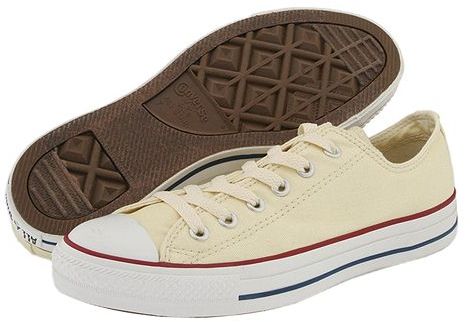 Every college gal needs a good pair of canvas shoes (or two…or five). Converse Chuck Taylor makes it easy with its All Star Core Ox. A step above bulky running shoes, they'll be your go-to kicks for those 8:30 a.m. classes.
5

Loafer Wedges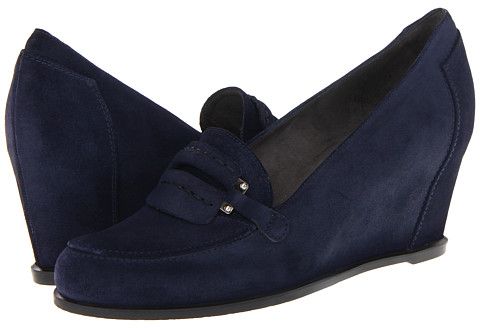 If you're looking for comfy shoes that add height, wedges are the way to go. Just be sure to try before you buy so you know you're getting a perfect fit. Stuart Weitzman's Bartok is a total splurge item, but I'd forgo a few dinners out for these blue suede shoes!
6

Black Kitten HeelS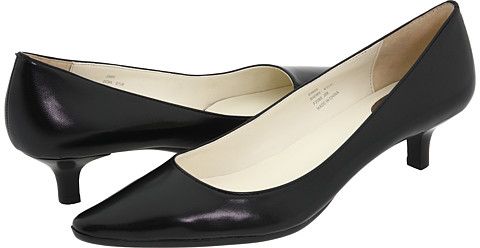 I've never regretted investing in a pair of kitten heels. Calvin Klein creates interview-friendly heels that won't leave your feet aching. Plus, you'll never have to worry about tripping in front of the intern coordinator.
7

Basic Thong Sandals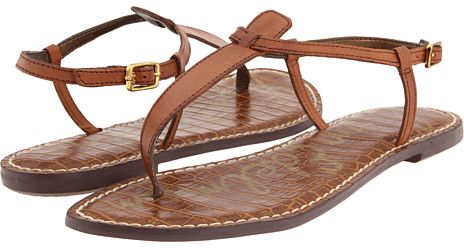 One pair of comfy shoes you should always keep in your closet is the thong sandal. Sam Edelman's Gigi is trendy and totally wearable. Though the weather might be chilly right now, they're perfect for movie nights or get togethers in your dorm room. You'll never regret this purchase (unlike those neon sweaters at the back of your closet).
These 7 types of comfy shoes will help you hit class in style. Which pairs do you love? Do you have any suggestions of your own to add?
Please rate this article