I have a couple of cool Converse sneakers currently in my closet and I'm always looking for more! Both my roommate and I love Converse sneakers; she has almost every color imaginable! I thought I'd take the cue from her and expand my collection, so I scoured the Converse website looking for some new shoes and I thought I'd share the seven cool Converse sneakers I found with you!
---
1

Chuck Taylor Country – China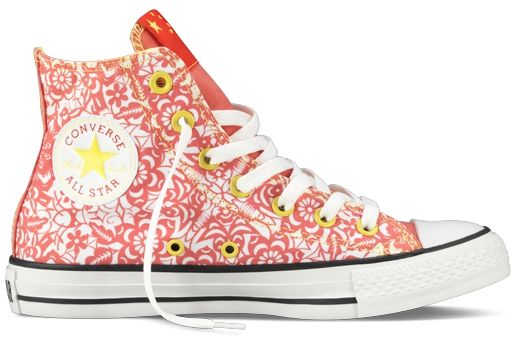 These are my favorite out of the entire list of cool Converse sneakers. I especially love the pattern -- it's not too crazy, but not too boring either! The paisley design is cute and elegant! It'll surely be a beautiful accent to any outfit! Just be sure to match the colors in your shoe to the clothes you are wearing!
---
2

Chuck Taylor Two Fold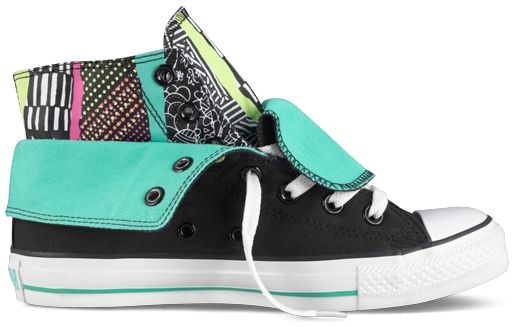 My eyes were drawn to this shoe! The pop of color and the array of different patterns are surely unique! I'm not quite sure why the patterns and colors go so well together, but they totally do! In a way, it reminds me of Vera Wang's popular print! I also like that it's not a low top, but it's not considered a high top either. By folding away the different layers, you can decide to show off your eccentric side or not!
---
3

Chuck Taylor Eyerow Studs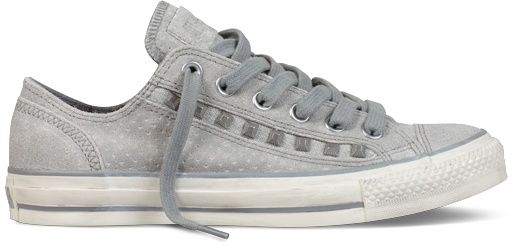 I've been on a stud kick lately. The studs aren't overpowering, but they definitely create a nice unique design element. This shoe would be perfect to pair with a pair of jeans and a graphic tee!
---
4

Chuck Taylor Multi Tongue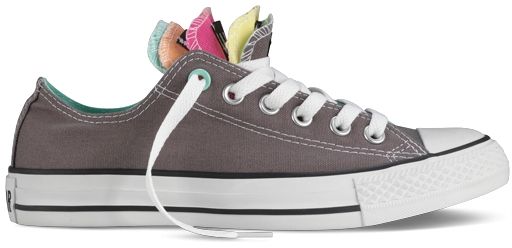 If you like to match your shoes to your outfit, this shoe is just what you need. You don't need to buy any more pairs of Converse sneakers. Gray is a very versatile color and with the addition of multiple tongues, you can match almost any outfit just by merely changing the tongue color! It's as easy as that!
---
5

Chuck Taylor Glow in the Dark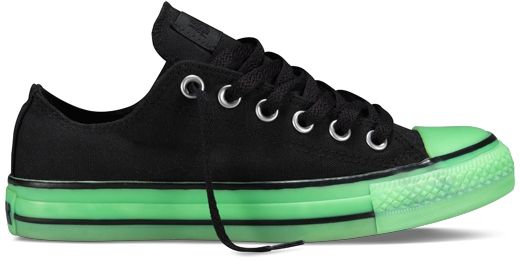 Illuminate your steps with these glowing sneakers! When you head outside at night, these shoes will glow a bright green! How cool is that?
---
6

Chuck Taylor All Star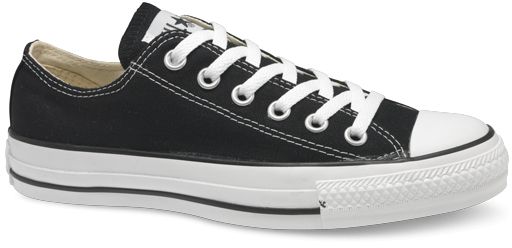 How could I not include this classic shoe on the list? They come in a variety of colors so you'll be sure to match any outfit. You can buy one color or many! I especially love the traditional black – it goes with almost anything! How could you go wrong?
---
7

Chuck Taylor Premium Wool Sequin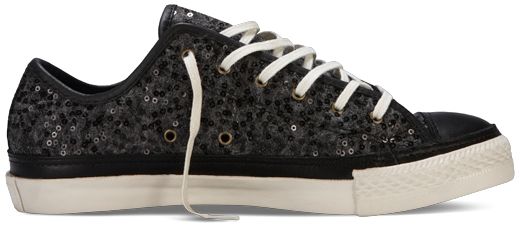 Need a little sparkle in your life? Add these to your shoe collection! Featuring a black leather toe instead of the traditional white, this shoe is a bit different than the others, but in a totally rad way! Rock these shoes with a sequin belt and you have the makings of an ideal glitzy look that isn't too over the top.
If none of these sneakers are to your liking, you can create your own sneaker! Whether it's a low top or a high top, there are so many options offered on the site. That being said, are you a big fan of Converse sneakers? If so, do any of these above listed sneakers suit your style? Plus, do you own any Converse sneakers already? Do share! I'd love to hear from you!
More
---
Comments
Popular
Recent