Whether you're looking for oxfords for work, or lusting after a new pair of wedges for play, chances are, Chelsea Crew has just the shoe! All of their shoes are on-trend and are made to last, so you'll have them as long as you can wear them, fad or no. Here are 7 gorgeous shoes by Chelsea Crew to help me make my point… read on!
---
1

Chelsea Crew Hofstra Oxfords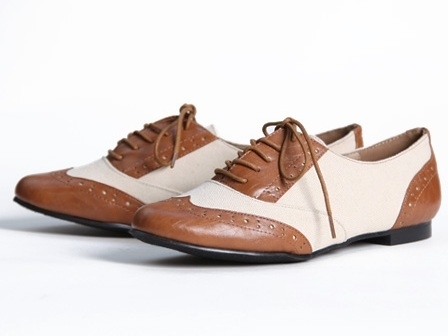 Price: $65.99 at shopruche.com
Oxfords are incredibly not this season, and they look marvelous with floral-print vintage-inspired dresses, cuffed denim jeans or shorts, and everything in between! This pair by Chelsea Crew is particularly perfect, made of cream canvas with brown leather details at the lace-up placket, toe, and heel.
2

Chelsea Crew Sari Oxford Wedges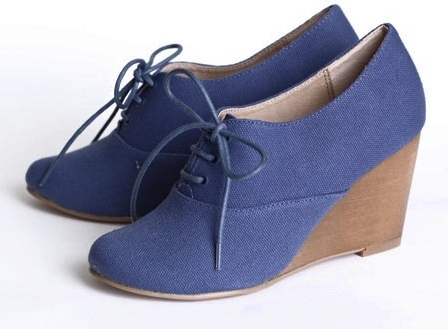 Price: $64.99 at shopruche.com
These shoes by Chelsea Crew pair two trends with style — oxfords and wedges! The uppers are made of bright blue canvas, the heels are a wood-look 3-inch wedge, and the result is incredibly cute! I'd wear these with lacy anklets and a floral-print romper.
---
3

Chelsea Crew Janice Wedges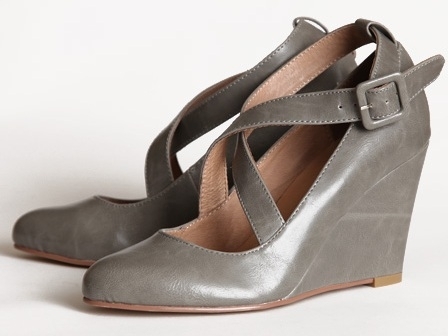 Price: $64.99 at shopruche.com
If you're looking for a new pair of shoes to wear to the office, something with style and endless wearing possibilities, then these may be the heels for you! They feature a 3½ inch wedge heel with wide criss-cross straps across the upper and a big buckle at the ankle. Wear with high-waisted trousers and a sheer ruffled blouse.
---
4

Chelsea Crew Malibu Heels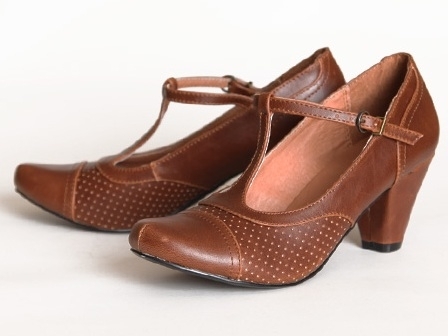 Price: $65.99 at shopruche.com
These are, without hesitation, m favorite new shoes for the season! They're classic t-straps with a slightly stacked heel in a gorgeous chestnut brown with clever perforations across the uppers.
Though they're available in tan, without perforations, I like this pair better, and I wear them all the time!
---
5

Chelsea Crew Jiminy Cutout Shoes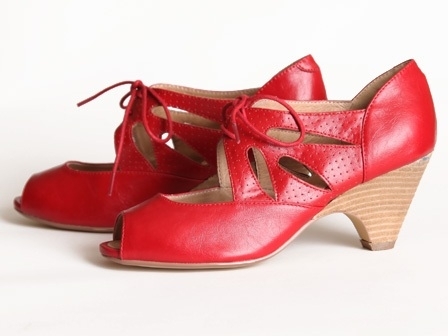 Price: $69.99 at shopruche.com
It's hard to find a pair of shoes in just the right shade of red… some are too blue, others too orange, but these are just right! The bright red uppers, with geometrical cutouts and pretty perforations, sit atop a wood-look heel. If you've got red covered already, take note: these shoes are available in lush moss green, too.
---
6

Chelsea Crew Granny Booties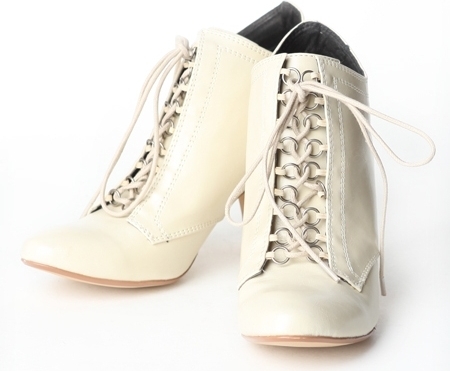 Price: $78.99 at shopruche.com
I love the way Granny boots look with cropped jeans and with long skirts, and these are especially gorgeous! They're a stark, clean white, with shiny silver grommets and a thin ribbon lace up the front. They have a 3-inch heel and a tan sole. The shaft is almost 8 inches tall, with a 3-inch heel. These look great with shorts!
---
7

Chelsea Crew Tuscon Lace-up Boots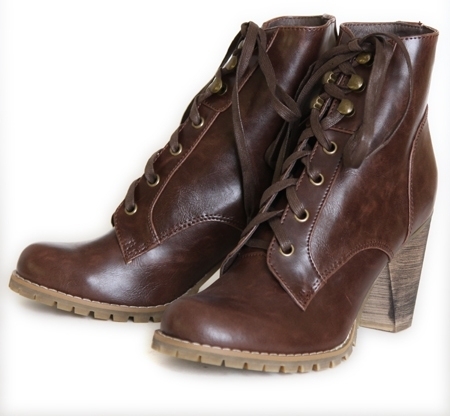 Price: $85.99 at shopruche.com
Here's another pair of lace-up booties, these not as formal or delicate-looking as the others. They're chunky, with a rugged rubber sole in a chocolate brown color.
Now that you've seen all of these cute shoes by Chelsea Crew, are you a fan, too? I especially adore those red cutout shoes… and the granny boots would look so cute with long dresses! Which of these Chelsea Crew shoes do you like best, and how would you wear them?
---
Popular
Related
Recent