COMMENT
The sexiest accessories this season are tantalizing tall fall boots. Whether just at the knee or above, boots get teasingly taller for fall, which will have you braving the elements and looking chic too. These 10 tantalizing tall fall boots are sure to make heads turn 'cause after all these boots were made for walking and that's just what you'll do, while you strut your stuff in these sleek styles.
1. Steven by Steve Madden Tall Wedge Boots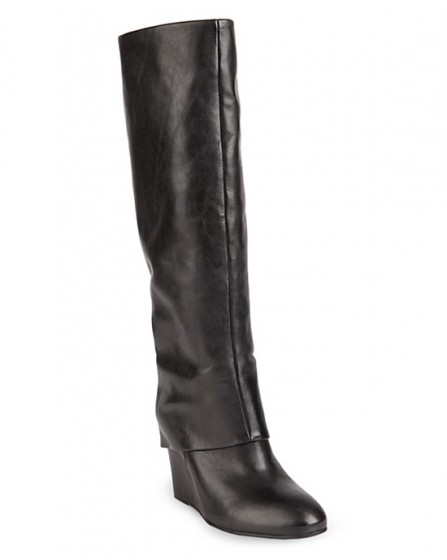 A wedge boot is a staple when it comes to footwear fashion. Super comfortable and easy to walk in, a wedge boot is your go-to daytime boot especially if you're a girl on the move. The foldover cuff detail on this pair of Steve Madden boots creates a sleek cool look that can be worn casually or dressier.
See by Chloé Leather Platform Knee Boots
Explore more ...