Oxfords have gone up and down in style for many decades, but they are having a definite moment right now. They pair beautifully with a range of outfits, from jeans to skirts to dresses. You can't go wrong by expanding your shoe wardrobe to include a pair or two of oxfords. Here are some drop dead gorgeous pairs to choose from.
Table of contents:
1

Vintage Brogues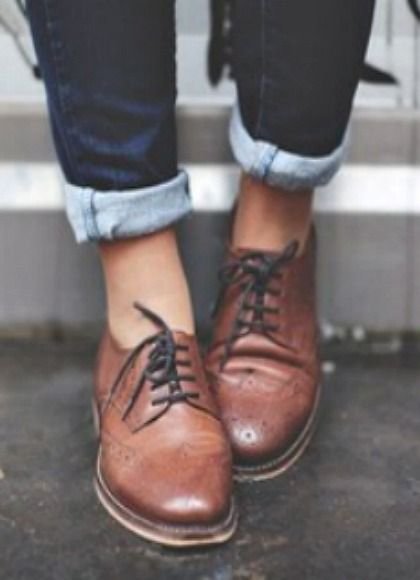 Via Be Inspired - Fashion
These old school style oxfords are great for all your casual outfits.
2

Newsprint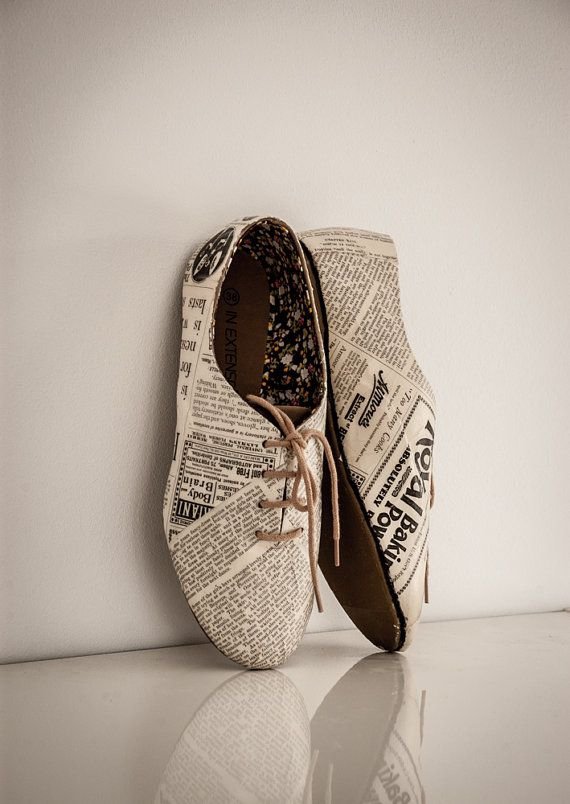 Via Items similar to RESERVED
Want a pair of oxfords that won't be like anyone else's? These are the ones for you.
3

Mint and Ivory
Via Birmingham
These are a fantastic color, don't you think?
4

Mid Heel Shoes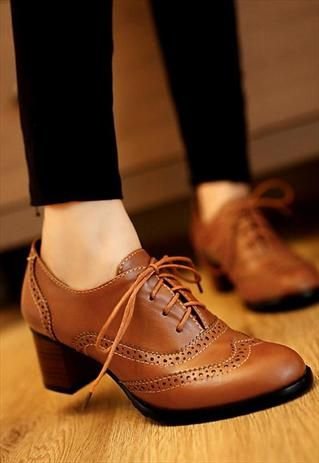 Via Women
Don't underestimate the awesomeness of a pair of heeled oxfords like these.
5

Round Toe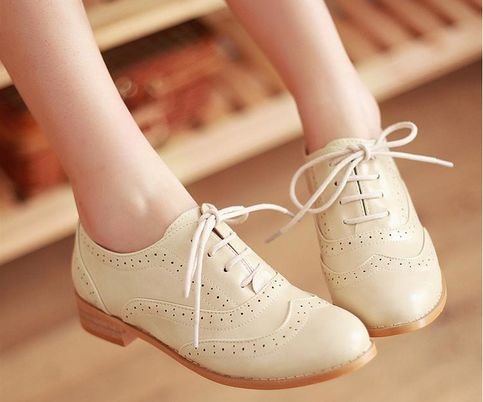 Via Vintage Round Toe Oxford Shoes
What couldn't you wear these with?
6

Traveler Bootie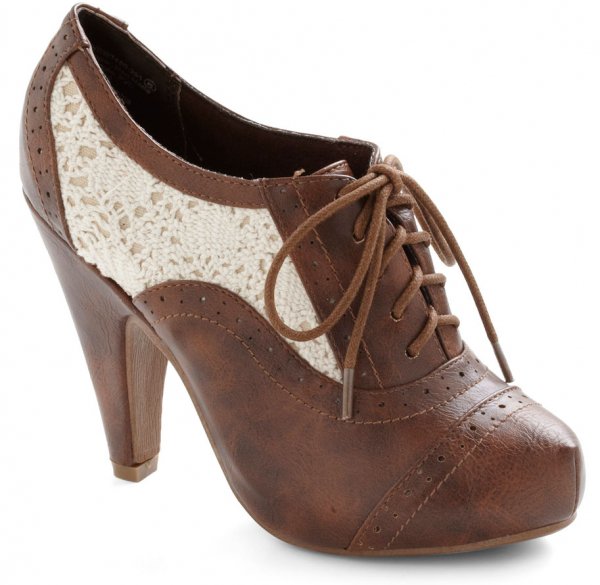 Via Whirlwind Traveler Bootie | Mod
Would you wear these? They're pretty great, aren't they?
7

Fun Color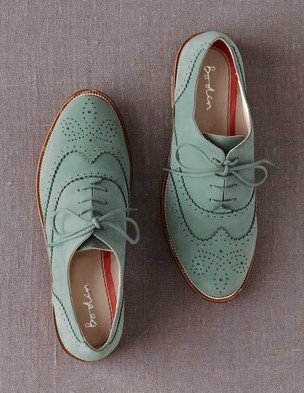 Via Clearance | Boden US
A pair of oxfords in a fun color are the perfect thing to complement a neutral outfit.
8

Lace Oxford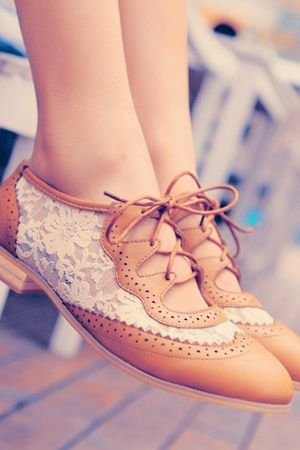 Via Fall Fashion Trend: Leather and
The laces add just the right touch of personality to these shoes.
9

Black and White Wool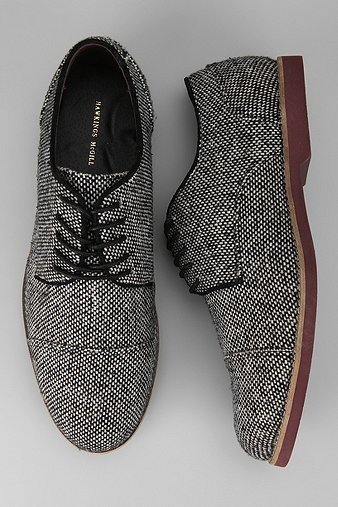 Via Hawkings McGill Wool Oxford
These are comfy, but dressed up enough to be great for the office.
10

Flat Oxfords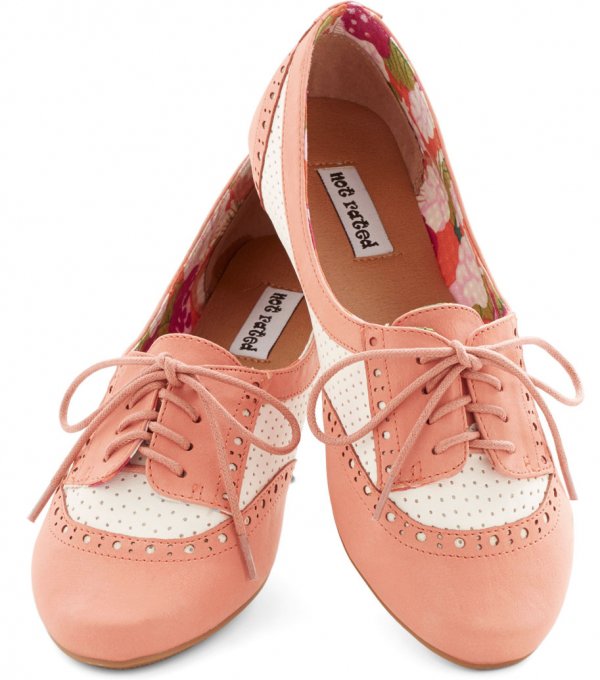 Via Spirited Sojourn Flat in Coral
Flats that look like oxfords? I'll take a pair in every color!
11

Floral Oxfords

Via Scenic Strolling Flat | Mod
You won't have to worry that anyone will have the same pair of shoes when you wear these.
12

Funky Pattern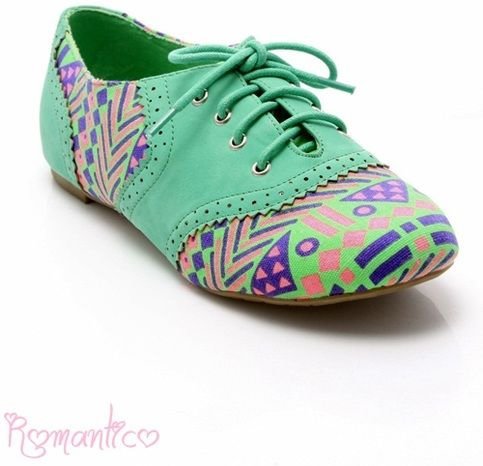 Via Just minty!
If unique is what you're after, I think you'll find it with these.
13

Feminine Bow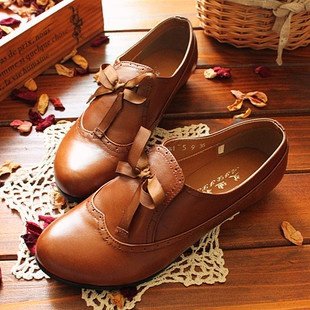 Via item.taobao.com
Many women avoid oxfords because they are kind of masculine, but these solve that problem easily.
14

Mix of Feminine and Masculine
Via Boat Shoes For Women
Speaking of, these bowed oxfords are just as perfect for combining a masculine shoe with a feminine feel.
15

A Bit of Lace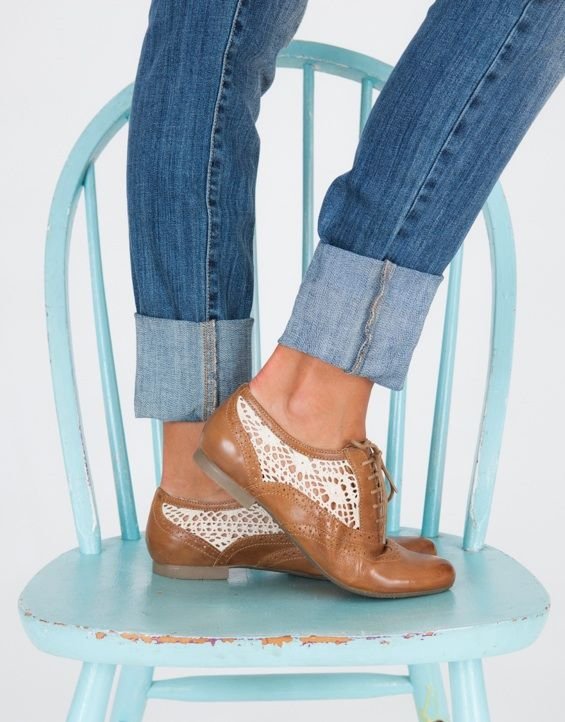 Via How to Style Oxford Shoes
The lace makes these oxfords adorable and girly all at one time.
16

Three Toned with Hearts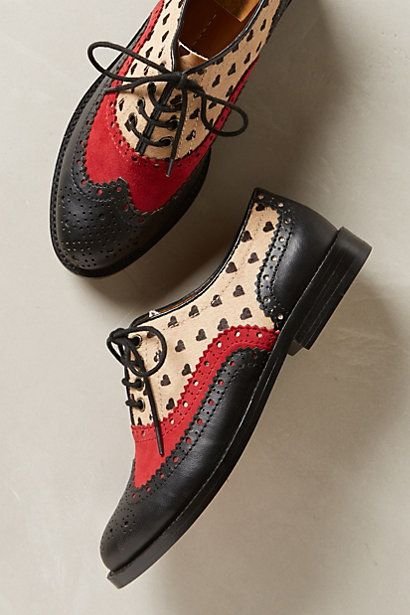 Via Toledo Oxfords
Aren't these adorable? Would you buy them?
17

Bright Red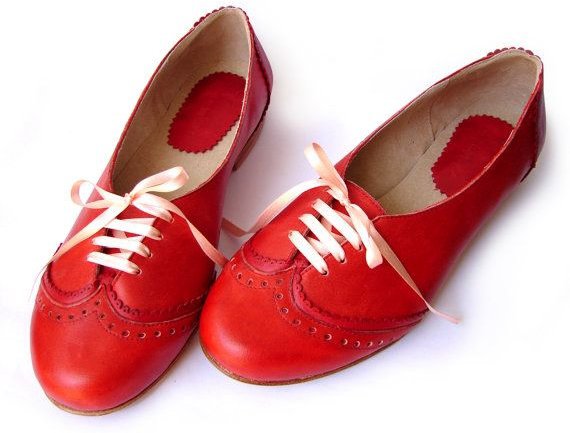 Via Acordonados Rouge - Oxford shoes
Give your outfits a pop of color with these bright red shoes.
18

Black and White

Via Stuart Weitzman Black And White
You can't go wrong with black and white because they pair with any outfit in your closet.
19

Distressed Look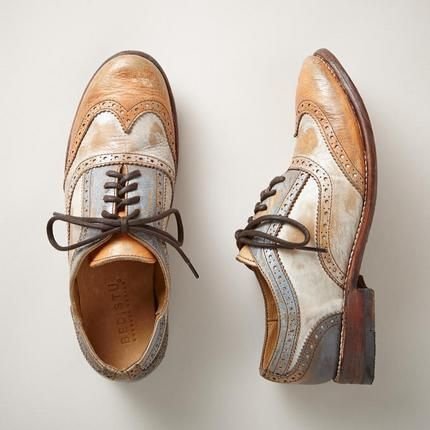 Via sundancecatalog.com
Choose a distressed pair of oxfords so you get that well loved and work feel when you wear them.
20

Floral Inset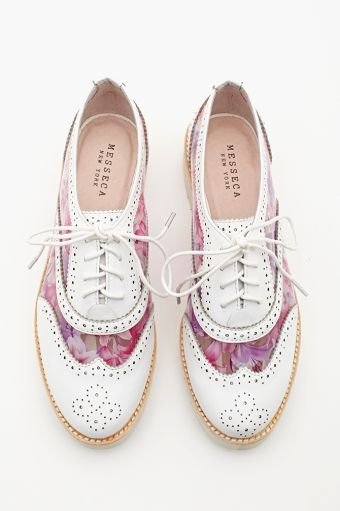 Via nastygal.com
The floral inset here makes these white oxfords something really special.
21

Goldust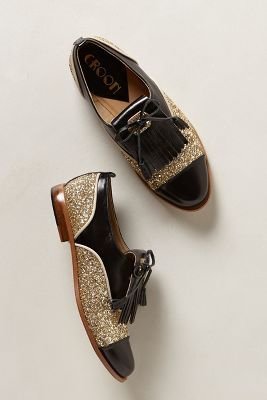 Via Goldust Kiltie Oxfords
Need some sparkle in your day? These will do it for you.
22

Flat Mod Retro Vintage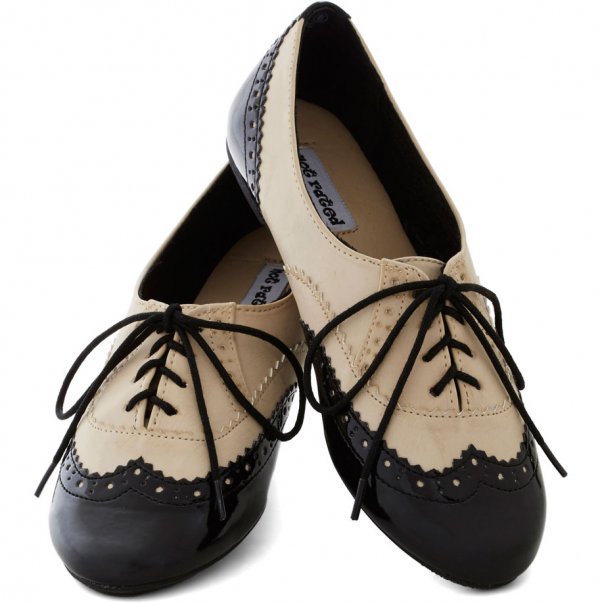 Wouldn't these put a spring in your step every time you tied them on?
23

Pink and Flowery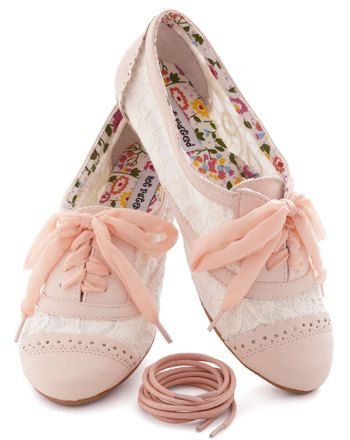 Via A Pretty Sight Flat in
There is nothing about these oxfords that isn't totally awesome.
25

Beautiful Brown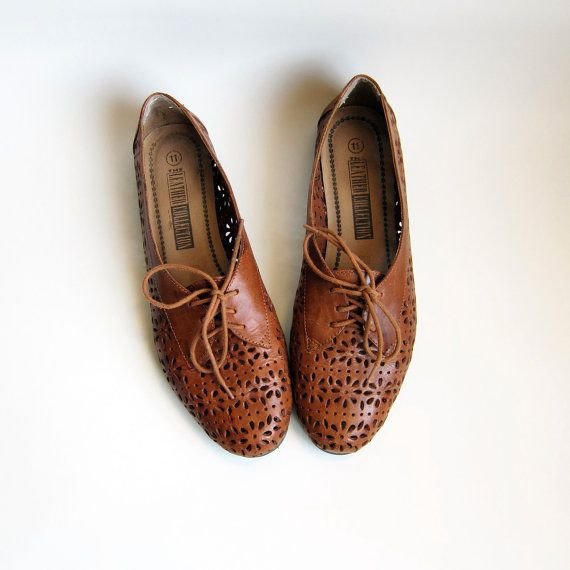 Via Vintage 1980s Shoes / Cut
Brown is neutral enough that you could pair these with a lot of your clothing.
25

Polka Dot Oxford Shoes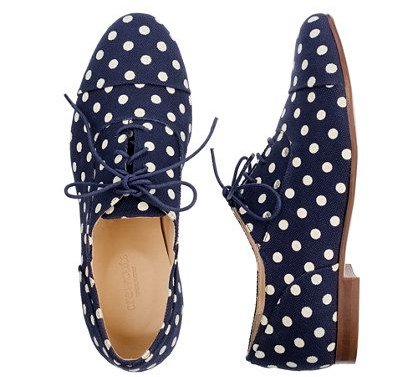 Via Girls' dot oxfords
Whatever color they come in, polka dots are perfect for oxfords.
26

White with Lace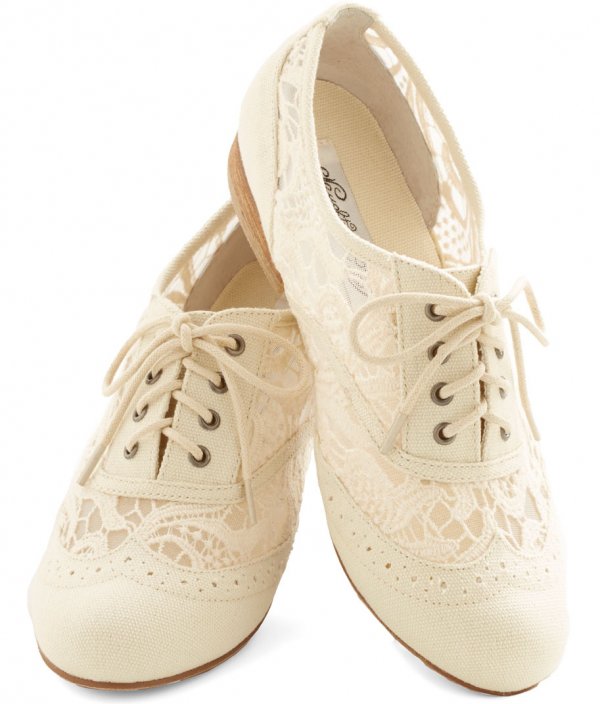 Via Pretty as a Picnic Flat
These are perfect for wearing with a skirt to a picnic or concert.
27

Animal Print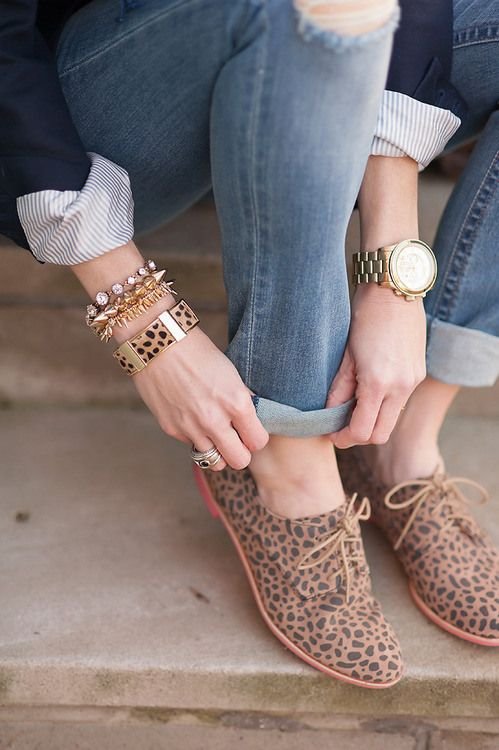 Via How to Wear Oxfords
No closet is complete without a pair of animal print shoes like these.
28

Mint and Yellow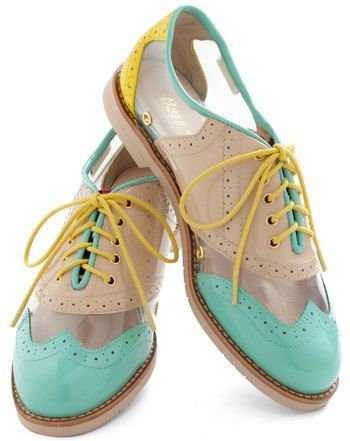 Via Shoes so loud, they might
Don't you just love the bright colors?
29

Shiny Gold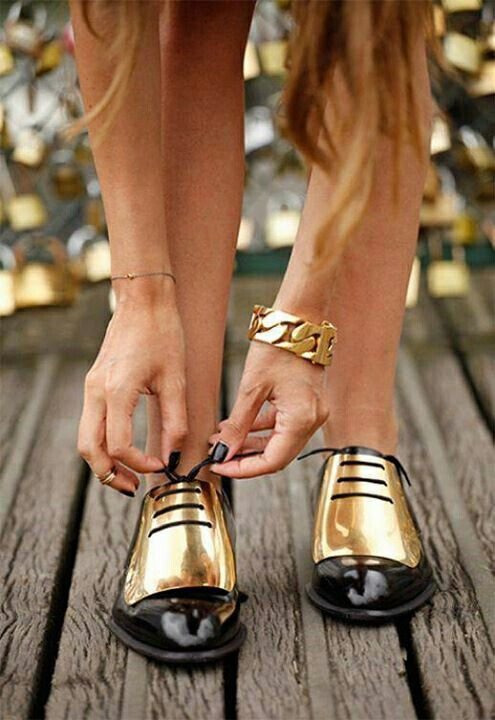 Via 50 Cool and Stylish Oxford
Make your day shine by wearing these oxfords everywhere you go.
30

White and Yellow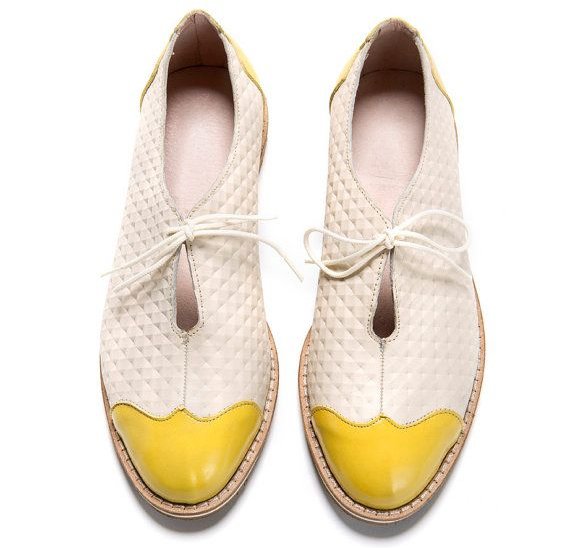 Via Items similar to Oxford flat
What would you wear these with?
How many pairs of oxfords do you own? Do you see a pair here that you must have?
Please rate this article