COMMENT
You can never have too many pairs of shoes, right? Every girl should have a great pair of purple heels in her closet. Why? Because they look fabulous with black, yellow, white and gray. Not to mention a wide range of other hues. Once you see what this list has to offer, you are going to want at least one pair of purple shoes in your own closet. Happy shopping!
1. Personalized Wedding Shoes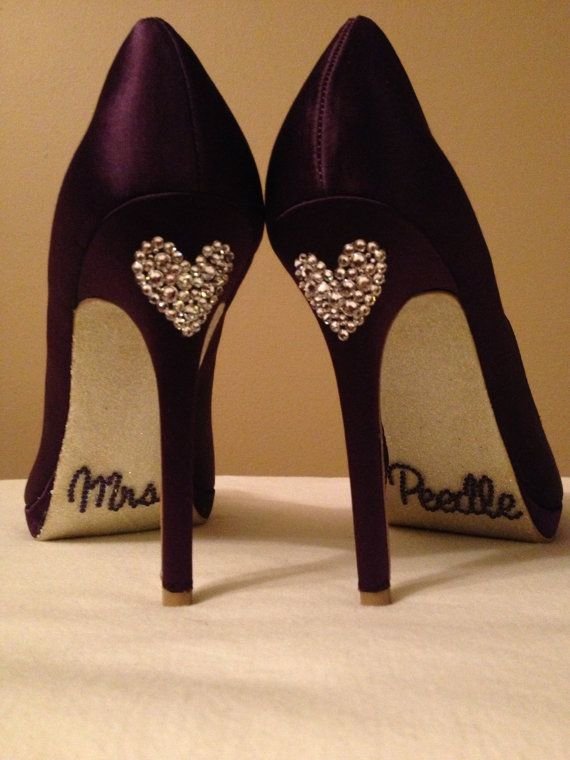 Via
Personalized Wedding shoes with last
You don't have to wear white shoes to your wedding! Purple is just as fabulous!
Purple Wedges