Finding fab and adorable affordable shoes that can be worn anytime isn't always the easiest thing in the world. If you are looking for affordable shoes that are ideal for the office and date night, I've got the list right here! I've got everyone from J-Lo all the way to Montego Bay Club! So ladies, you ready to take a look at some affordable shoes that I love?
---
1

Women's Michelle Ballet Flat by Christian Siriano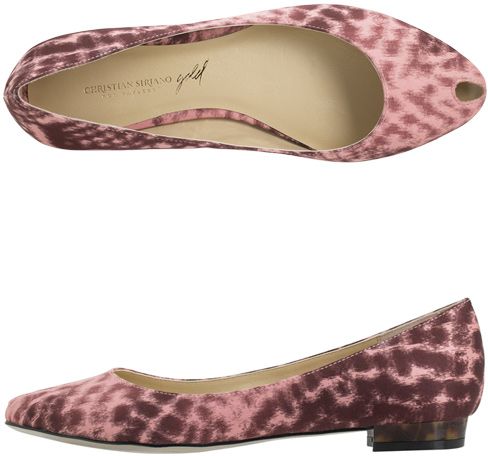 Price: $19.99 at payless.com
Christian Siriano is one of those designers that I absolutely love! Not only did I love him on Project Runway, but the fact that he came out with affordable shoes really shows a lot about what he does! Are you looking for shoes that are beautiful and you can afford? These are them!
2

Women's Katharine Hooded Wedge by Christian Siriano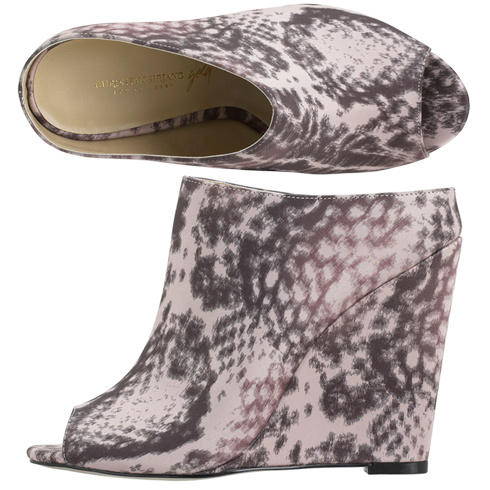 Price: $29.99 at payless.com
Here is another Christian Siriano masterpiece! Not only does it look beautiful, but it's a wedge, which is very in rgiht now and totally awesome for the office. Want to really impress everyone? This is totally the way to do it!
---
3

Women's Cindy Woven Flat by Christian Siriano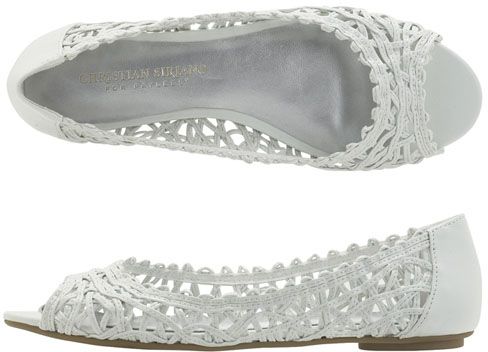 Price: $19.99 at payless.com
I like this affordable shoe because it actually looks like lace. Not only is it super comfortable, but it's super summery too! Once you slip into this shoe, you'll feel like a million bucks ladies!
---
4

Jennifer Lopez Thong Sandals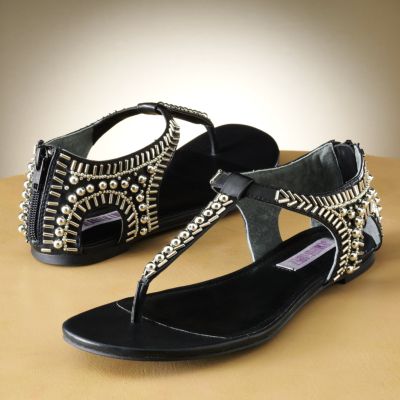 Price: $44.99 at kohls.com
Thong sandals are actually one of the hottest items right now and these J-Lo sandals came along just in time! Not only are they easy to slip on and offer, but these affordable shoes are ideal for a sundress all the way to jeans or shorts. Try them and you'll fall in love!
---
5

Women's Skylar T-Strap Wedge by Montego Bay Club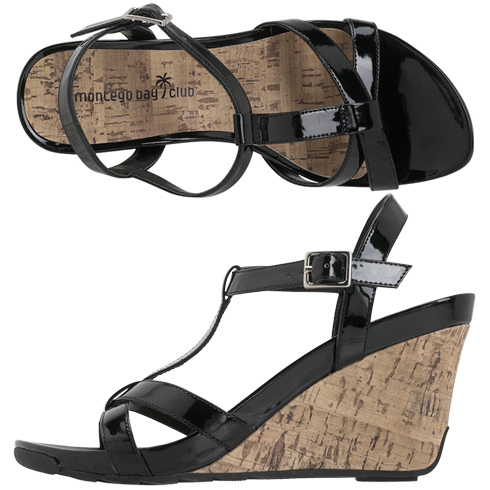 Price: $24.99 at payless.com
This is another wedge that I have absolutely fallen in love with. Not only do I love the straps, but it comes in three different colors! Want the ideal wedge for the office, this is totally it!
---
6

Moon Maven Wedge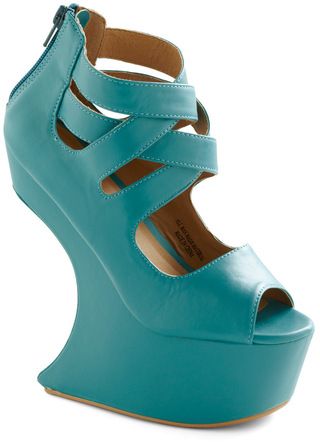 Price: $64.99 at modcloth.com
While this affordable shoe might not be a designer, it is absolutely one of the most fashionable wedge I've ever seen! I love the color, the fit and the beautiful peep toe! It's so cute!
---
7

Catwalk in the Sky Heel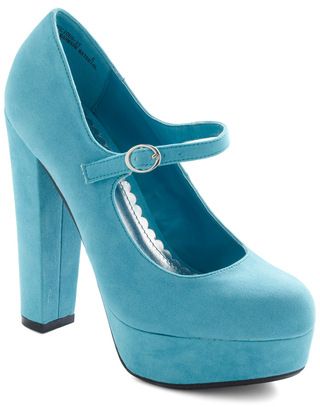 Price: $44.99 at modcloth.com
If you're looking for an affordable shoe that will not only be a show stopper, but that you can strut down anything in, these are the shoes! I love the beautiful blue, the Mary Jane style and the faux suede feel. These are the perfect heels for any summer occasion!
---
8

Jennifer Lopez Gladiator Sandals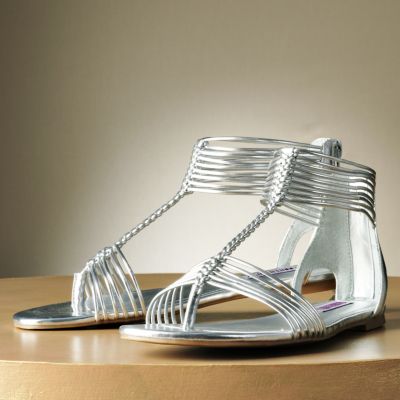 Price: $39.99 at kohls.com
Gladiator style shoes are extremely in right now ladies and J-Lo knows how to design some beautiful shoes. These affordable shoes have a strappy design to them, are open toed and are super easy to slip on and off. Give them a try ladies!
---
9

Jennifer Lopez Platform Wedge Sandals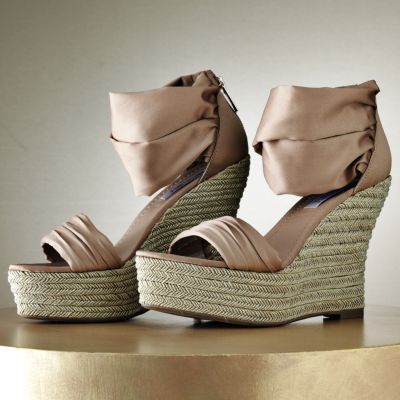 Price: $54.99 at kohls.com
Another wedge that I absolutely love is this one. It's enchanting, so pretty and would look so perfect with any sundress that you put on! It's a platform wedge heel that will add a touch of class to any and all outfits!
---
10

City and Estate Wedge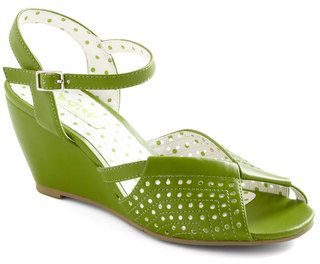 Price: $62.99 at modcloth.com
Finally, the last affordable shoe that we are going to talk about is a beautiful lime green piece that is so summery, you'll be able to wear it with anything! Whether it is skinny jeans or a sundress, this shoe is ideal!
Affordable shoes aren't hard to find, you just have to be willing to look for them. They might not always be designer, but affordable shoes can still look amazing! What are some of your favorite shoes?
Top Image Source: weheartit.com
---
Popular
Related
Recent