Boots are one of my must-have fashion pieces that every girl can utilize, and there are some brands of knee high boots that beat out all the others in my book. For me, a boot has to be stylish, have a great high heel, come to my knees or be above them, fit well, and look good with my favorite pair of jeans. Sure, I appreciate comfort, and I won't buy a pair that leaves my feet sore. Yet, I'm also willing to sacrifice my flats for a day in the name of these brands of knee high boots. Check out my top choices, and if you have a favorite brand, share yours with me!
---
1

Steve Madden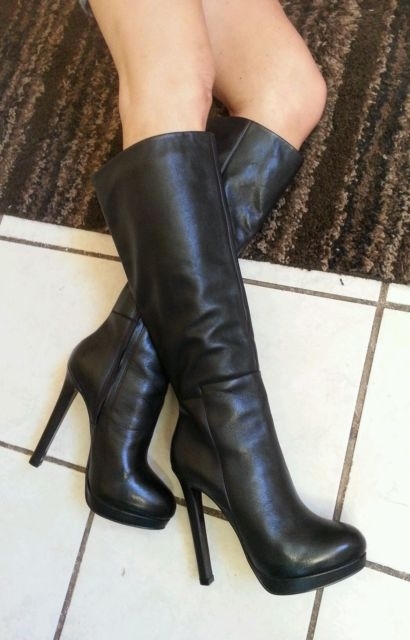 Steve Madden has always been one of my top choices for the best brands of knee high boots every single year. In fact, I can usually go into a store, pick out a pair of boots, and more than likely, it has Steve Madden printed on the box. I'm obsessed with this brand of shoes, and with good reason. Style, class and even comfort are what you'll find in this brand. Plus, wouldn't these look cute with a pair of jeans, dress, skirt, or whatever else you like? The price you'll pay for Steve Madden boots is also worth it, since they last for years to come. You can find a pair like this on eBay or your favorite shoe stores.
---
2

Cococouture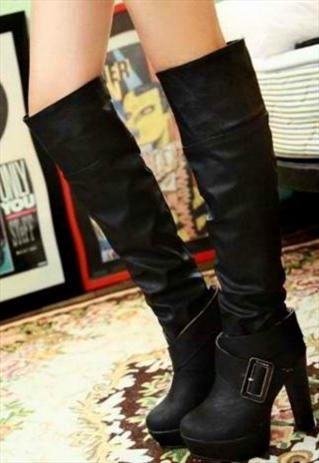 You may be new to this brand, but it is definitely one worth checking out. Cococouture always has the latest styles available, no matter what the season. Their boots are fashionable, fairly comfortable, and even affordable. Try on a pair this year and keep them for years to come since they are another brand that lasts for years to come.
Trendinig Stories
More Stories ...
3

Fergie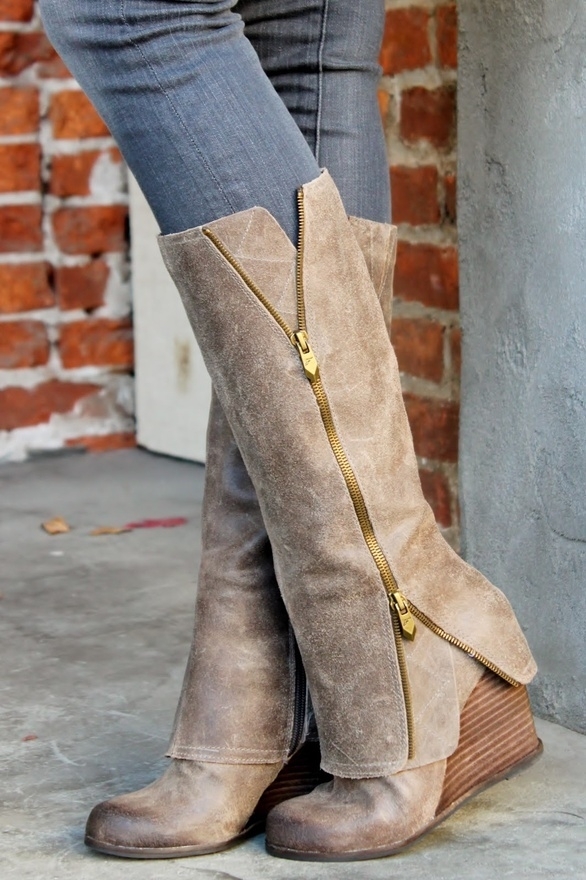 Did you all know Fergie has her own brand? Call me out of touch with the times, but I had no idea until I went shoe shopping and fell in love with her brand of boots! Like these incredible boots that I'm just loving right now, which you can find on Amazon. These are a great wedge boot that have a little more flair than typical kinds out there. Plus, I love that they have a cushion insole, which makes them more comfortable without sacrificing a bit of style.
---
4

Jessica Simpson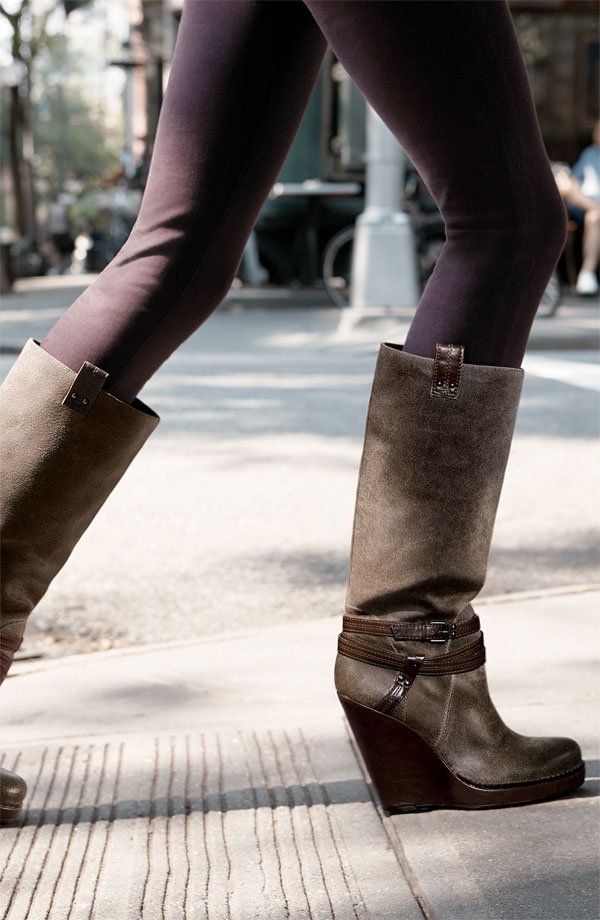 Jessica Simpson makes a great line of boots to check out if you haven't already. She offers style, comfort and affordability wrapped up in one sassy looking pair of shoes. Wear these with your favorite outfit like mine, which is skinny jeans, a big feminine sweater that drapes off the shoulders, and a great handbag to match. Simple, classic and sophisticated!
---
5

Daniel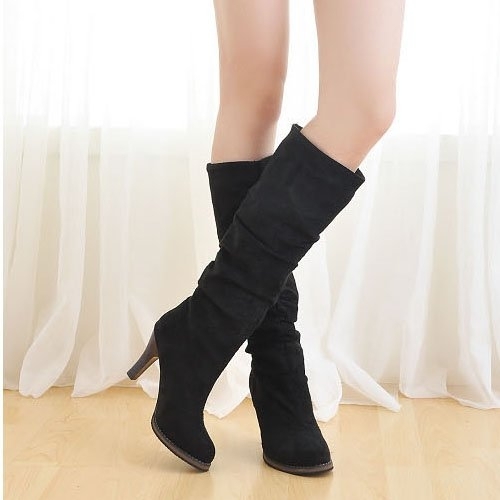 The Daniel brand is new to me, but one that is highly rated and has so many cute styles! I'm in love with the Black Vapor boot by Daniel brand, which has a super skinny heel I love, a chic suede texture, and a high knee just enough to balance out the height of these shoes. These are a great alternative if you don't like really skinny heels. I can just picture these with a cute little skirt or dress, can't you?
---
6

MIchael Kors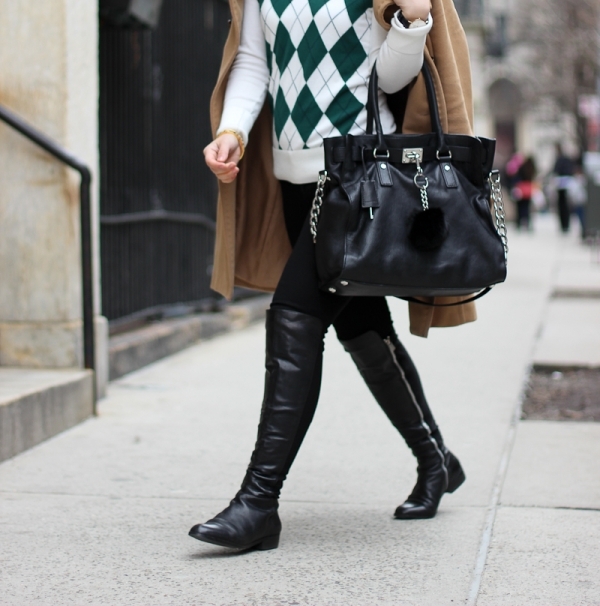 I love Michael Kors anything, but especially his shoe line. This style of boots is classic, so season after season, you can be sure they'll make a great statement. They're also a wonderful investment since they'll be sure to last you several years, and offer incredible style that matches almost anything in your fall wardrobe. They're a bit pricey, so ask for them as a gift for Christmas, or save up for these. Trust me, they're worth it!
---
7

Nine West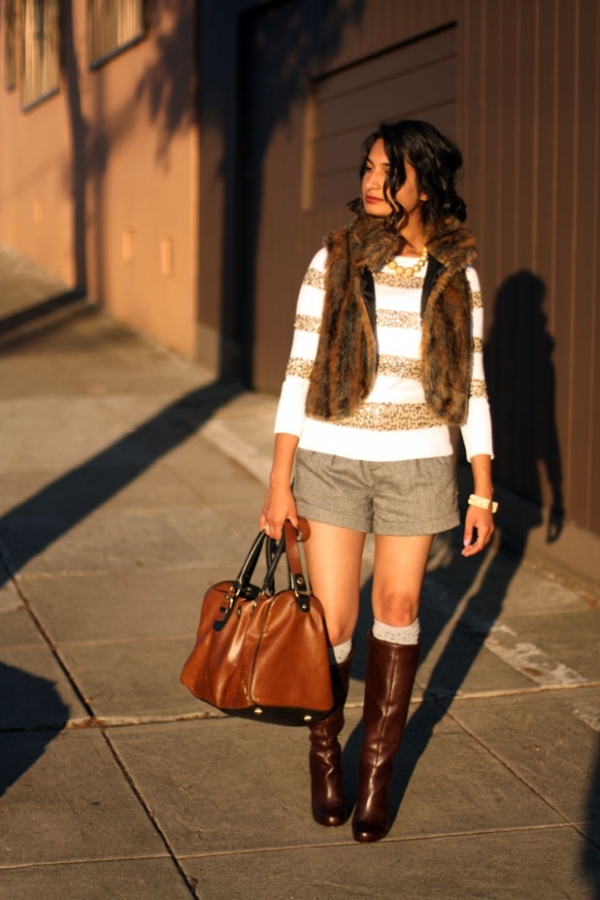 Lastly, to end with a timeless classic brand, Nine West is where it's at for finding a great knee high boot. Fashionable, comfortable and long-lasting, Nine West is hands down a safe choice if you're in the market for knee high boots this year.
Knee high boots are a fashion piece you can be sure will stick around for several years. If you're not into high heels, feel free to go flat instead. Do you like knee high boots? What's your favorite brand?
---
Comments
Popular
Related
Recent