When working out, looking good can be motivating and inspirational so you'll want to wear the best running sneakers and workout wear. Therefore it is best to stock up on workout clothes and sneakers that look great and feel comfortable. So before you begin your weekly workout plan, make sure to gear up with the proper exercise attire that will help you achieve your goal in the long run. When it comes to sneakers, it is important to find a pair that provides support and makes you feel like you are walking on clouds. So here are 11 best running sneakers you won't regret purchasing.
Table of contents:
1

Nike 'Free TR Fit 3' Training Shoe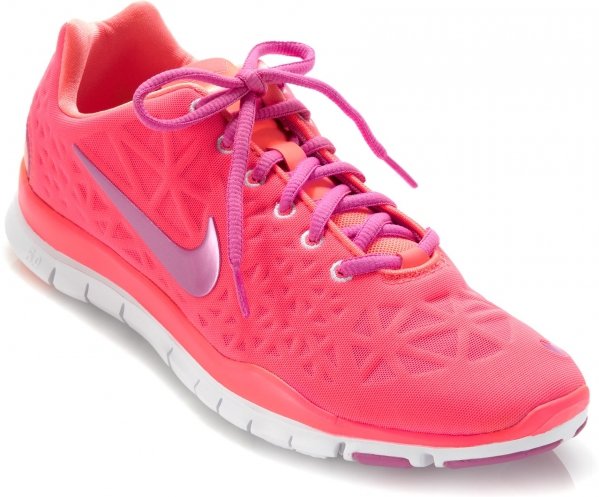 When it comes to the best running sneakers, Nike is one of the companies that you can trust completely. Their running shoes are one of the most comfortable shoes on the market. Therefore it is not surprising that the Nike Free TR Fit 3 running shoes offer a lightweight feel and amazing support!
Price: $100 at dickssportinggoods.com
2

Brooks Women's Adrenaline GTS 13 Running Shoe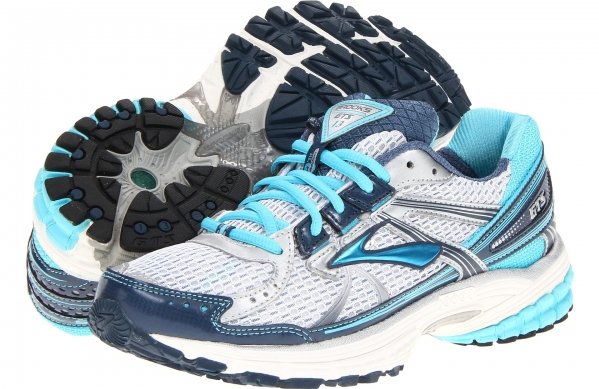 Brooks Women's Adrenaline GTS 13 is one of the most extremely runner-feet-friendly shoes out there. They cushion, protect and give the most stable support! You won't regret going out for a run with these babies on!
Price: $110 at brooksrunning.com
3

Brooks Ghost 6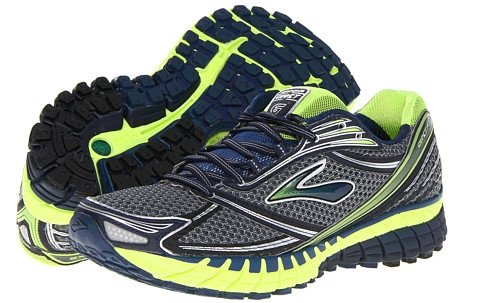 There are several editions of the Brooks Ghost shoe but the one that is raved about the most is number 6. Users deem that this pair is the most comfortable and useful for training. It offers stable support, durability and a sweet balance of weight. Seems like the perfect combination of the things we need in a running shoe, right?
Price: $110 at brooksrunning.com
4

Adidas Springblade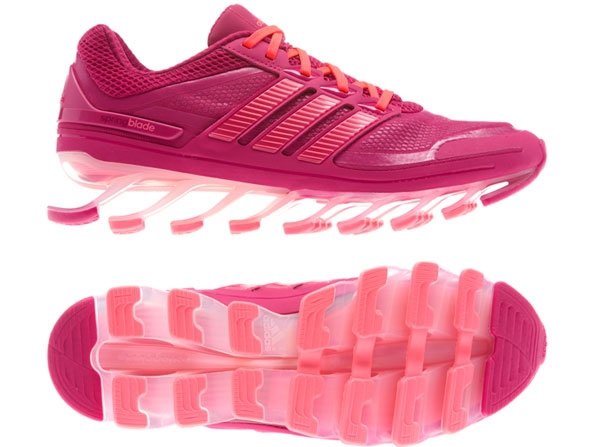 This pair of shoes is nothing like you have ever seen. It was actually inspired by springboards and motorcycle suspension systems and designed to yield the most efficient strides with a lot more speed. The running blades are transparent so it actually looks like you are running on air!
Price: $180 at finishline.com
5

Asics Gel Noosa Tri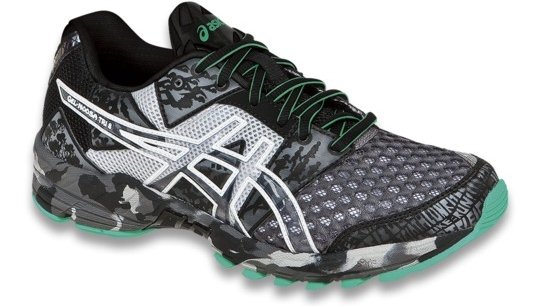 Asics Gel Noosa Tri was actually designed for extreme athletes to get the highest degree of performance. Its perforated sockliner actually optimizes moisture drainage and breathability. In addition its tongue grips make the transition from running to biking extremely smooth and natural.
Price: $100 at asicsamerica.com
6

ASICS Women's GT-1000 Running Shoes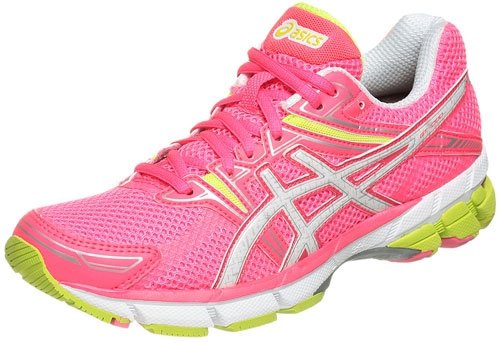 ASICS Women's GT-1000 Running Shoes have a reputation for their great fit and durability. All of it is packaged into a sleek design, making it hard for us to refrain from purchasing a pair. They make a great fashion statement, they are comfortable and soft, what more can you want?
Price: $75 at zappos.com
7

Newton Running Women's Energy NR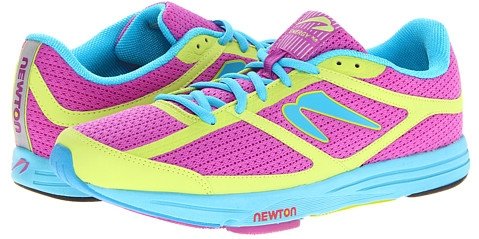 This fiery pair of shoes is definitely a head turner. However, aside from its rocking appearance, these shoes were designed to promote a natural form of running low to the ground. They are also highly-breathable, fast-drying, and just genuinely comfortable!
Price: $120 at zappos.com
8

Nike 'Free 5.0' Running Shoe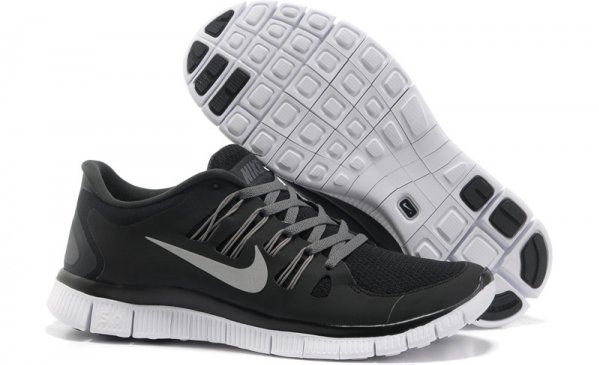 Nike 'Free 5.0' is one of the most wanted running shoes that is known for its sleek and cute appearance. This shoe provides foot strengthening benefits of natural motion, cushioning, traction and underfoot protection. It is flexible and light to the point that it feels like you have nothing on!
Price: $100 at store.nike.com
9

Nike Air Pegasus 83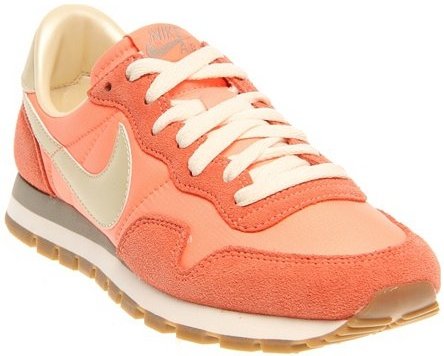 Nike Air Pegasus 83 is an unbelievable girly pair of shoes that is foam cushioned in all of the right places! These retro pair of shoes were made to celebrate the original runners and serve as a replica of the original design. However don't worry they won't go out of style, not with the breathable mesh construction with leather and suede overlays!
Price: $75 at finishline.com
10

Mizuno Wave® Creation™ 14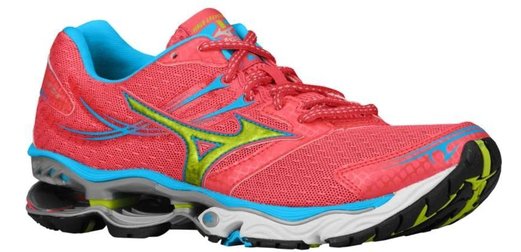 This pair of bad boys doesn't just come in many funky colors but it also offers a cool ventilation system! Moreover it has beautiful balance of lightweight support, cushioning and comfort. Therefore they will not let you down during high mileage training.
Price: $120 at footlocker.com
11

Nike Free Run 3.0 V5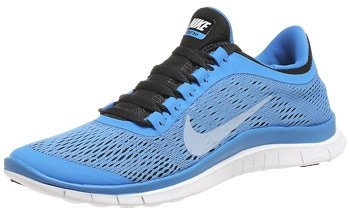 This pair of shoes is another version of the Nike Free Run series that offers unbelievable amount of support and a hint of style. From personal experience, I can assure you that these running babies will not let you down when you need them the most!
Price: $90 at ladyfootlocker.com
When it comes down to running we need durable and reliable shoes that will provide support and won't leave us in pain in the long run. Those types of shoes are impossible to find, but hopefully your job has become easier with this list. Which pair of these running sneakers has caught your eye?
Please rate this article