Stylish wedge shoes are perfect for making a statement this season. Ditch those death-defying stiletto heels and breathe a little bit easier in some sturdy wedge shoes. Wedge boots and sneakers are great for right now but as the weather warms up as we get closer to spring, look to chic sandals and pumps to complete your outfits. Check out some new season footwear options in the form of these stylish wedge shoes.
---
1

Color-Block Wedges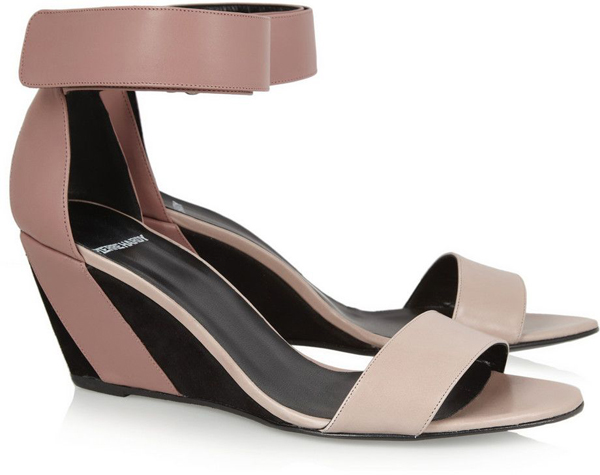 Color-blocked shoes will be a popular choice this season. These stylish wedge shoes by Pierre Hardy shoes are a chic take on the color-blocking trend. The neutral hues mean that they'll be more versatile and the low wedge heel is a saviour! At just under $800 they're a very expensive option but you can get the look on a budget with ASOS, Aldo, and Charlotte Russe.
---
2

Wedge Slingbacks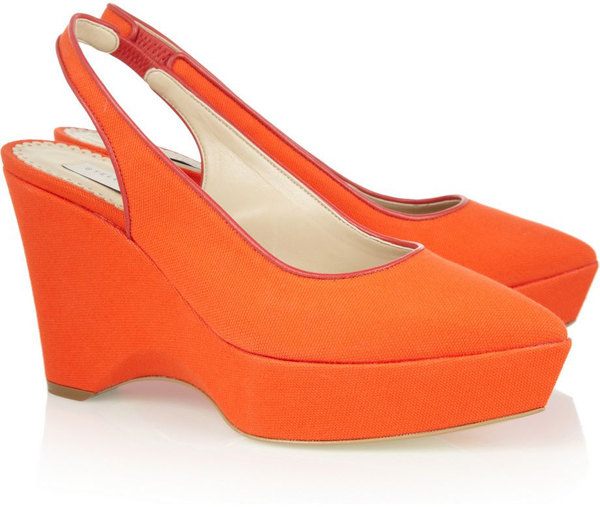 Slingback shoes are perfect for stepping out in come spring and summer. These Stella McCartney shoes are a luxe example of the trend. You could easily imagine them paired with lightweight dresses or colorful caftans. At over $700, however, they'll definitely break the bank. Check out Forever 21 and Modcloth for more affordable takes on the slingback wedge.
---
3

Wedge Booties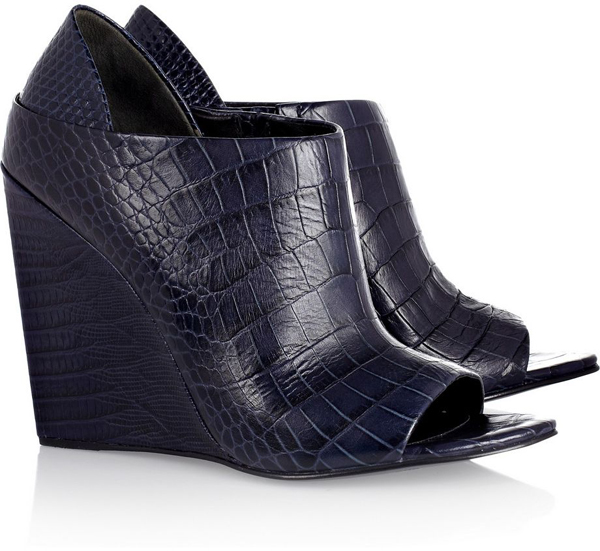 If you prefer an edgier, more contemporary look then a wedge bootie may be for you. These Alexander Wang booties are at the height of cool. They're great for working an urban, off-duty look. Unfortunately, their $700 price tag makes them unattainable for most of us, but you can find similar and more affordable styles at Forever 21 and Nine West.
---
4

Bow Wedges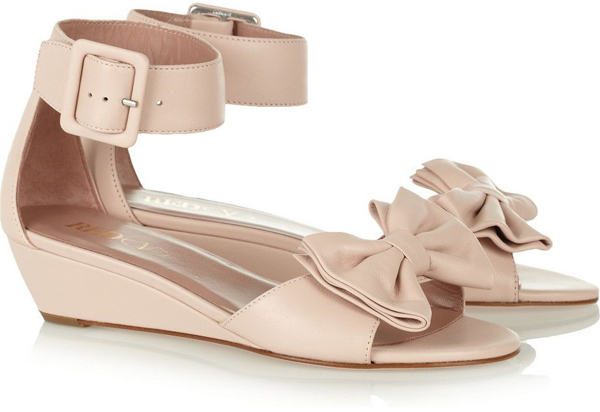 All things ladylike are trending this season. And one of the easiest ways to add some feminine glamour to a look is to put a bow on it! These low, bow embellished wedges would look wonderful teamed with pretty spring dresses. These RED Valentino wedges cost around $350 but you can a similar pair for $60 at Modcloth.
---
5

Metallic Wedges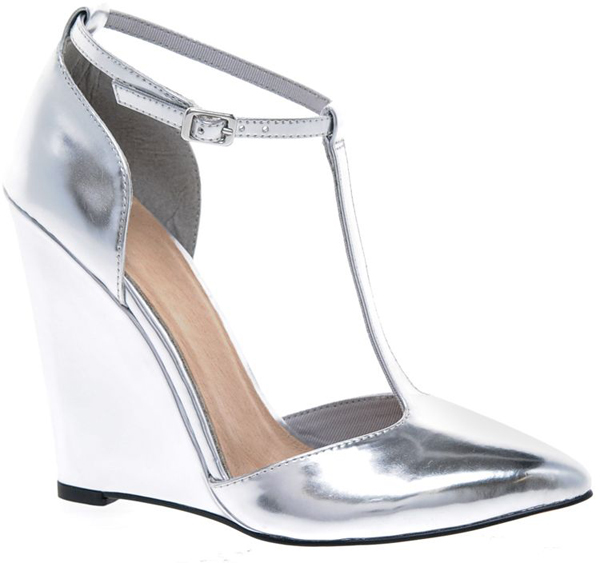 They may not be for everyone, but these metallic wedges certainly live up to some of the biggest trends right now. Combining a must-have silver metallic finish with a pointed toe, these ASOS shoes are a contemporary and fairly affordable choice. Dress them down in distressed denim and a plain t-shirt for a simple and chic look. Also, if a full-on metallic look is too much for you, then stick to subtle metallic accents on your wedge shoes.
---
6

Peep-toe Wedges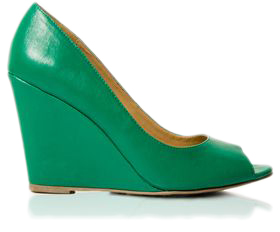 Peep-toe wedges are a pretty timeless design. You can, however, keep things a bit more trend-driven by choosing a colorful pair. Right now, jewel-toned colors like this rich, lush green are proving popular. These shoes will only set you back around $25 at Forever 21 and would look great dressed up or down.
---
7

Ballet Wedge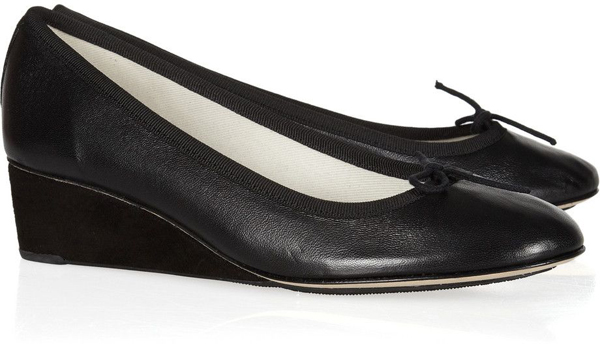 Keep it low key in a pair of ballet wedges. They're a great twist on the classic ballet shoe and would no doubt be a versatile wardrobe staple. If you're willing to make the investment, these Repetto shoes will set you back around $300. For similar, more affordable styles, check out Kohl's and Target.
---
8

Wedge Trainers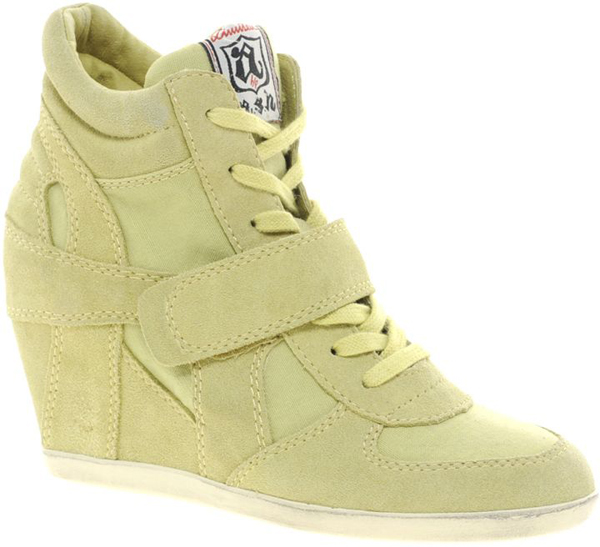 Love them or hate them, wedge trainers are here to stay for some time yet. This season the wedge sneaker has been given a revamp in the form of fun colors. The popular Ash 'Bowie' wedge trainers, pictured here, are now available in light and bright colors while Giuseppe Zanotti has opted for fun color-blocked designs.
There's a wedge shoe for every budget and they're all up there in the style stakes. Whether you choose a contemporary design or something a little bit more classic is entirely up to you. Which of these wedge shoes do you like best?
More
Comments
Popular
Recent