DIY Shoe Makeovers are fun craft projects for the broke fashionista. Why? Because these DIY shoe makeovers make you feel like you have new shoes. And really, there is nothing better than new shoes, even if they are only an old made over pair. Check out the fun** shoe DIY makeovers** we have gathered here for you.
Table of contents:
1

Beaded Beauty

img.allw.mn
This DIY shoe makeover idea was inspired by the Burberry 2012 Resort Collection. Aren't these shoes pretty? The colored beads make them even more fab.
2

Easy Fringe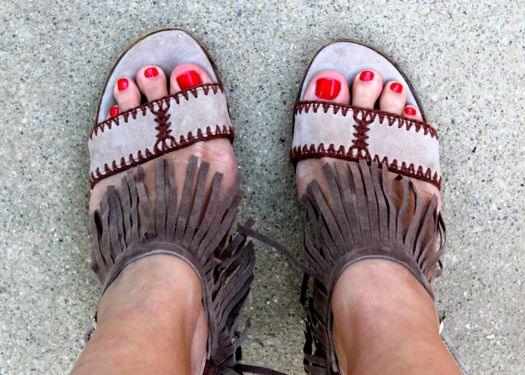 If you want a pair of sandals to have that added Boho feel, these fridge details will do the trick. This particular craft project is very easy to do; there is no sewing involved, too.
3

Glittery D&G-Inspired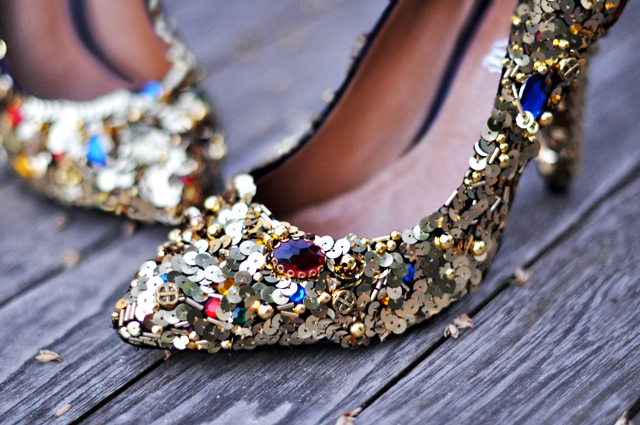 This one is a wee bit complicated but it's a shoe-lover must-do. Not all of us can afford D&G shoes so a good DIY spirit can come in handy. Check out Maegan's post for the step-by-step guide.
4

Cuff Your Ankles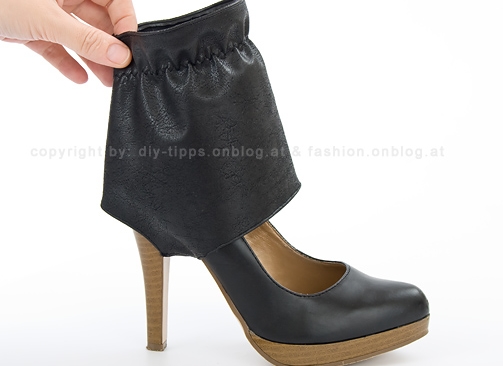 Okay, these may no longer be trendy but it's a** shoe DIY makeover** that we simply had to include. Who knows, these types of shoes may be back in style in a few years.
5

Walk among Stars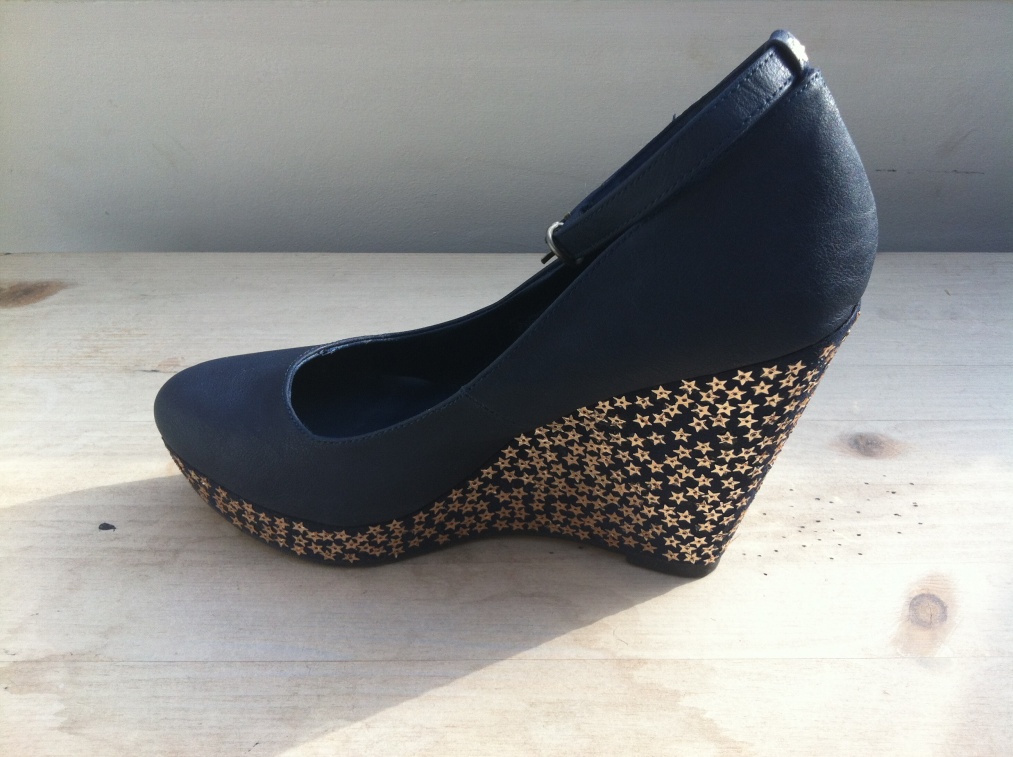 Eeep, too cute! If gluing teeny stars to wedge shoes sound like a lot of work, you can try this crafty project on a pair of pumps first.
6

The Cutest Shoe Clips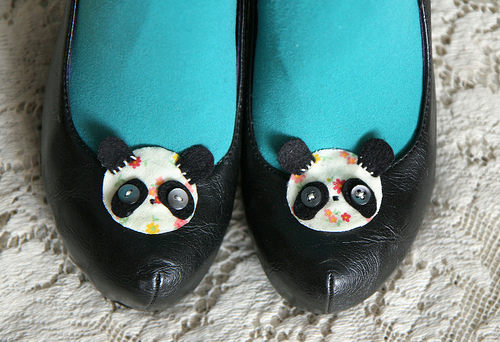 If you don't want a permanent shoe makeover, a clip-on embellishment is the best idea. Katie here shows us how to make these adorable panda faces for your shoes. Very Marc Jacobs, yes?
7

Party at the Back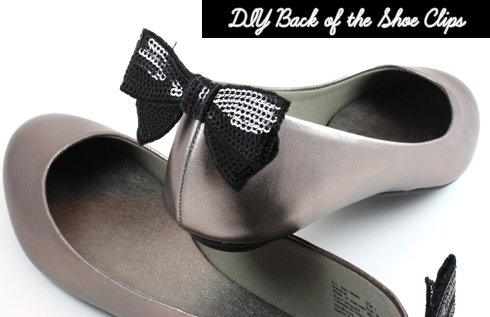 Here we have another clip-on shoe makeover idea. I always find those ballet flats with bow-embellished backs very cute so I had to show you this fun tutorial.
8

Sassy Sandals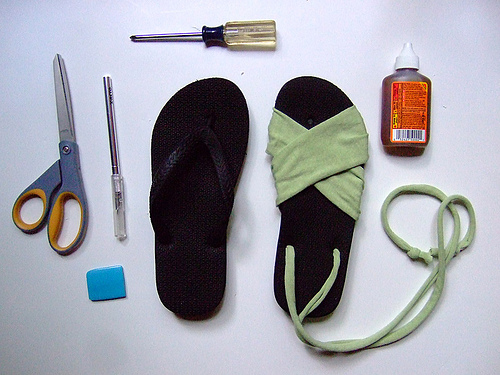 This one is not a exactly a shoe makeover since you will be working on flip-flops but I had to include the tute in this list. Why? Because it's clever and fun! I bet these lace-up sandals will be perfect for a beach trip.
9

Dreaming of Miu Miu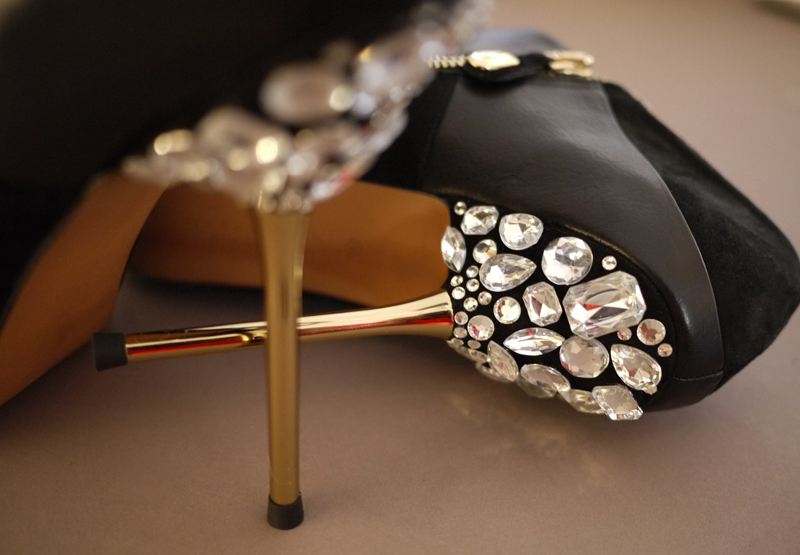 Jewel-encrusted heels are all the rage these days. There are already cheap ones sold in stores but why buy when you can DIY? Armed with rhinestones and industrial glue, you can make an old pair of shoes look like a million bucks.
10

Purrfect Pair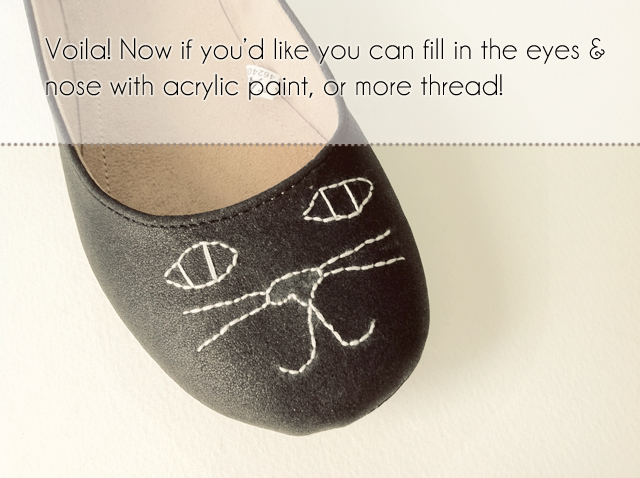 How cute! I may just do these to a pair of ballet flats that my cats have used as scratching/wrestling toys.
11

Capped Coolness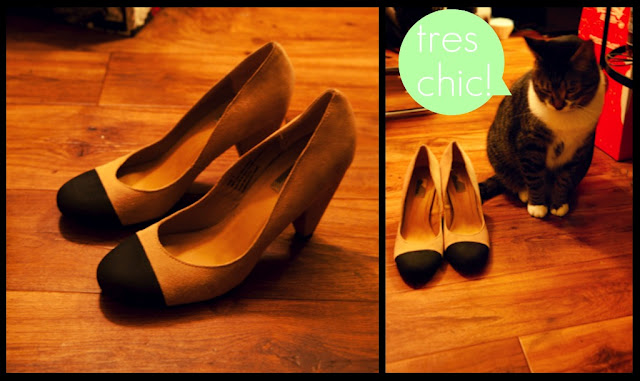 Toe capped shoes are popular these days. Using spray paint and tape, you can turn any pair of shoes you have into capped cuties.
12

Softly Ruffled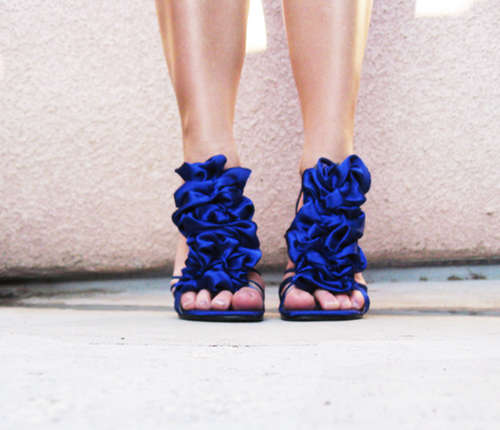 This is another DIY shoe makeover idea that is not permanent but still quite pretty. I reckon these ruffled details will be perfect for a wedding or other formal occasions for which you can't afford to buy a new pair of sandals.
13

All That Glitters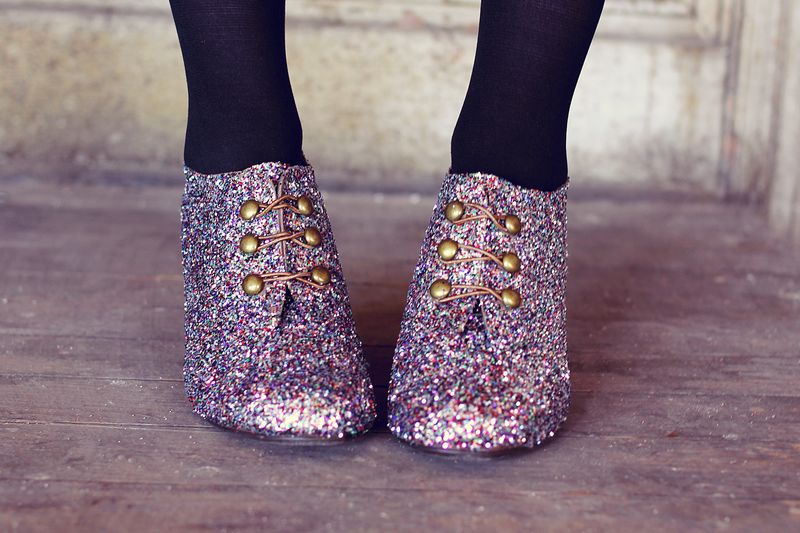 Glitter makes everything better, especially shoes. This is a fun way to update a pair that already has noticeable cracks or peelings.
14

Dying to Dye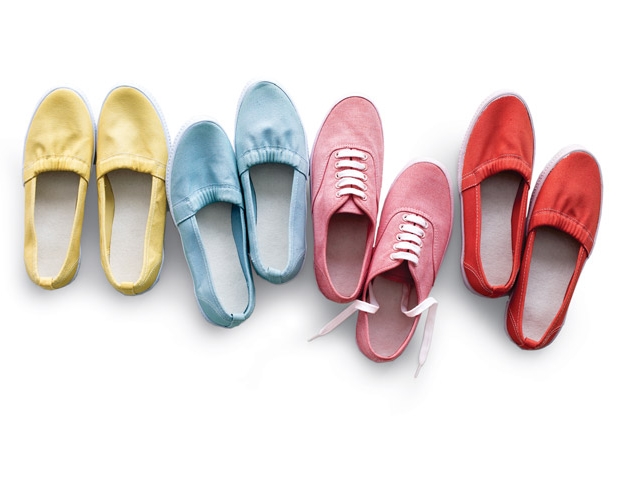 If your favorite pair of canvas sneakers has seen better days, perhaps an encounter with dye is exactly what they need.
15

Missoni Made Easy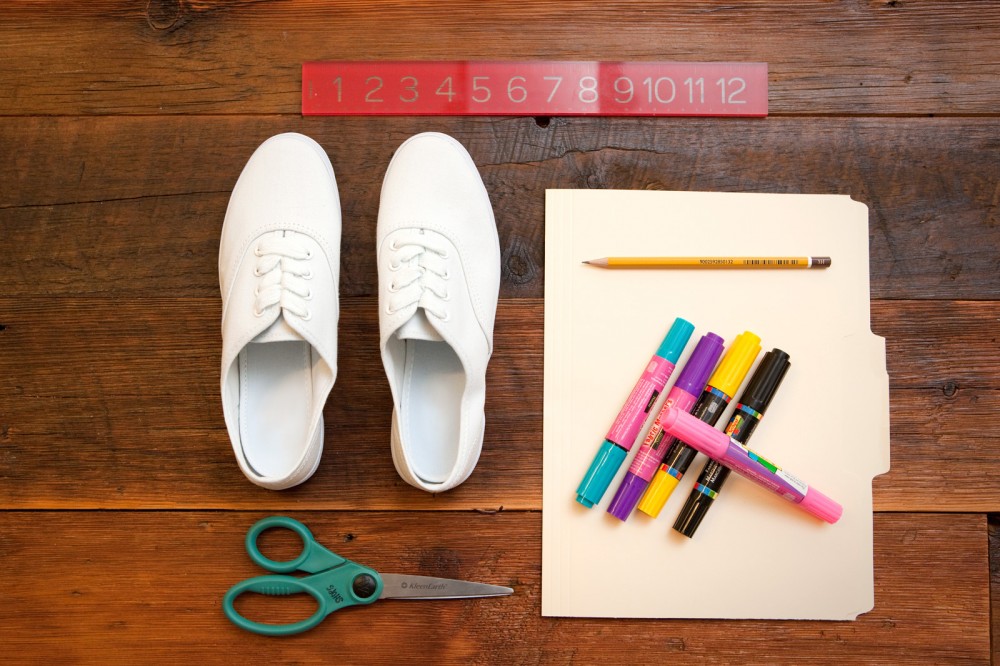 The Missoni for Target insanity may have already died down but this does not mean that you should purchase a pair of shoes from the collection. Again, why buy when you can DIY?
Whew! This was one long DIY post! I'm not complaining, though; I enjoyed making this list of** DIY shoe makeovers**. I have a couple of brogues that could use some of these DIY treatments and I might just try the glitter and capped toe tricks.
Tell me, which of these s**hoe makeover projects** looks like fun to do?
Please rate this article