There are a lot of great ankle boots out there, but you deserve the best ankle boots! There are so many colors, styles, stores, and brands that it can be overwhelming to find a great pair. Luckily, you have a great place to start if you're looking for brown ankle boots - right here. Let's take a look at the best ankle boots that come in brown right now.
---
1

Rachel Comey Mars Boot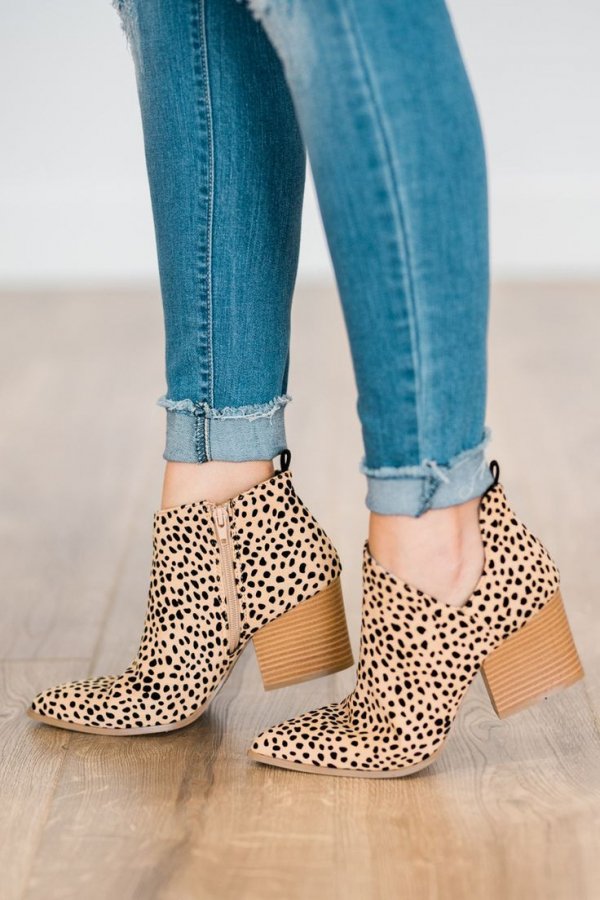 This has to be one of the best ankle boots out there right now in the color brown. It's a casual shoe, that can be dressed up with the right outfit, and it's really comfortable despite the heel. The boot comes across as sophisticated, yet remains simple. It doesn't need a lot of bells and whistles to get your attention; it does that by being simple, comfortable, and usable for everyday wear.
Price: $403 at rachelcomey.com
---
2

H by Hudson Horrigan Wrap Strap Booties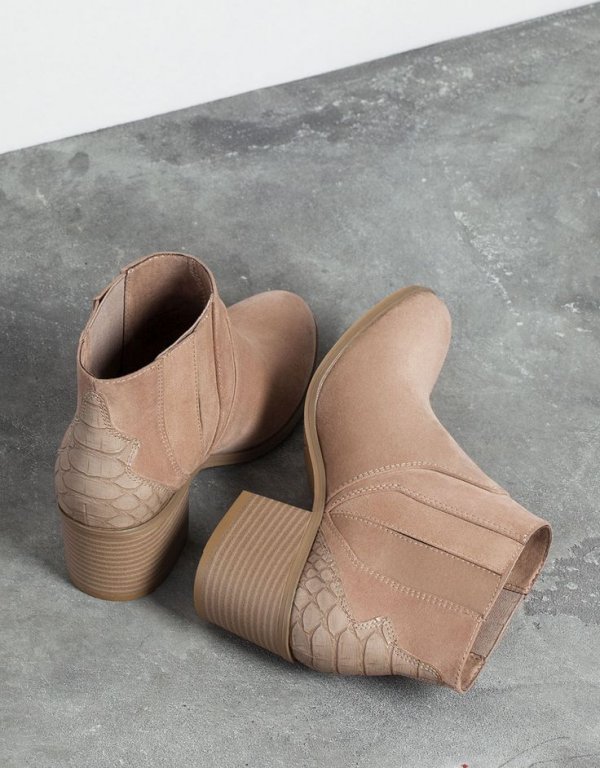 These are a great boot when you want to be a little more rugged than dressed up. They are made with worn-in rubbed suede and have a cute belt strap that wraps around the boot. It doesn't matter what time of year it is, these boots work any time and with any outfit. The heel isn't too high and they feel as comfy as they look.
Price: $285 at piperlime.gap.com">google.com%2F">piperlime.gap.com<
---
3

Madewell Billie Boot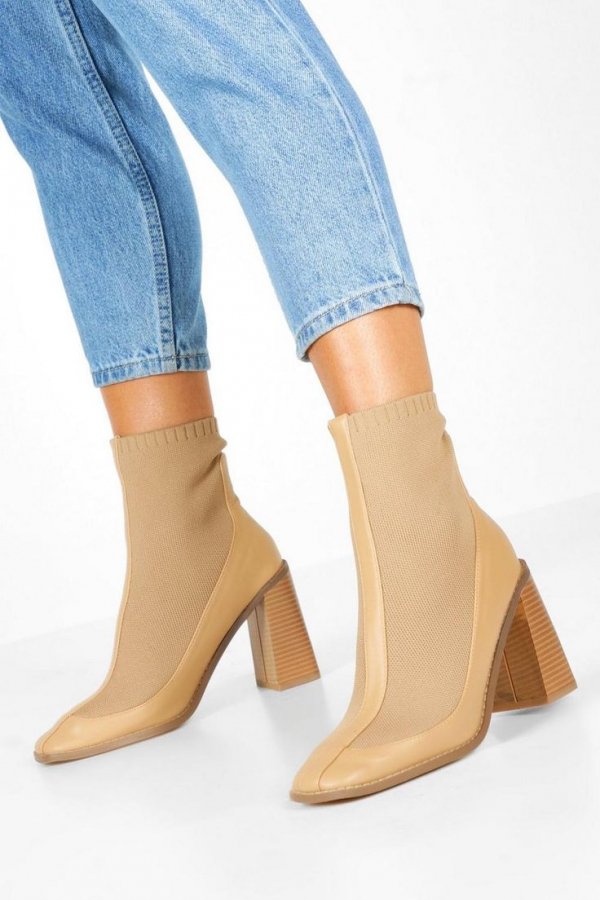 If you want to stay away from the traditional brown boots, here's a new color for you. This color is "jungle brown" and is made with suede and a tapered toe. They're really comfortable and have a decent heel that keeps it looking sophisticated without sacrificing comfort. Pair these with any outfit and you're sure to make a statement.
Price: $228 at madewell.com
---
4

Sam Edelman Petty Bootie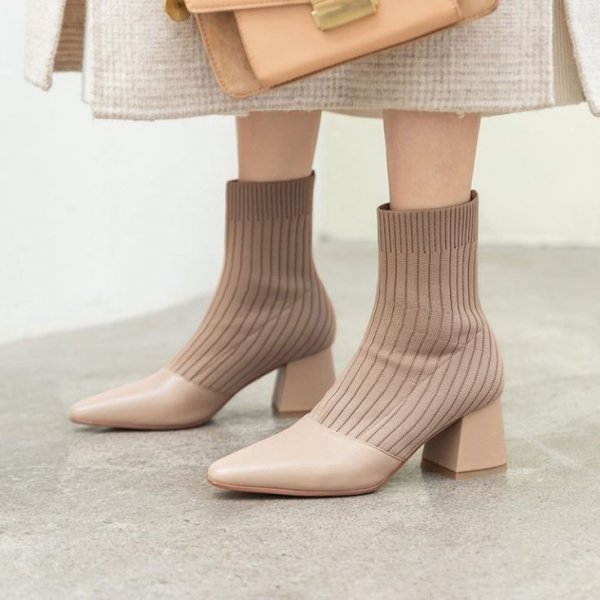 Don't want to wear a heel even if it's small? Well these are for you! While they do have a little lift, it barely qualifies as a heel. These boots are loved by customers for their ability to be paired with any casual outfit. If you're looking for a short, comfortable, and casual bootie than these are the shoes for you.
Price: $130 at zappos.com
---
5

Rag & Bone Harrow Boot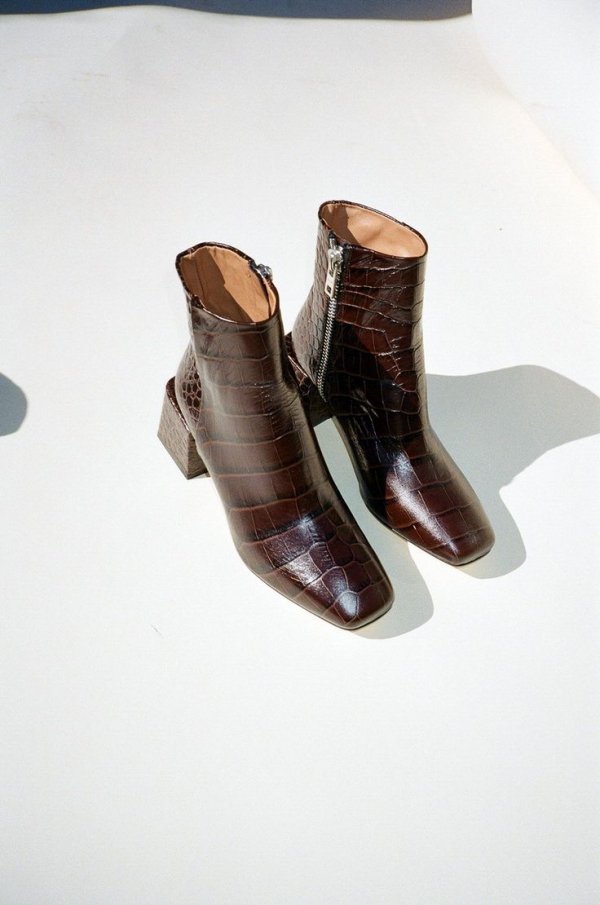 These boots are unlike the others because these come with a stacked heel, while others on this list have short heels. These have really cute straps to be wrapped around the boot with snaps and cross design. This kind of boot has been in style for quite a few seasons so you can't go wrong buying them because chances are they'll be "in" for some time.
Price: $495 at rag-bone.com
---
6

Frye Carson Tab Booties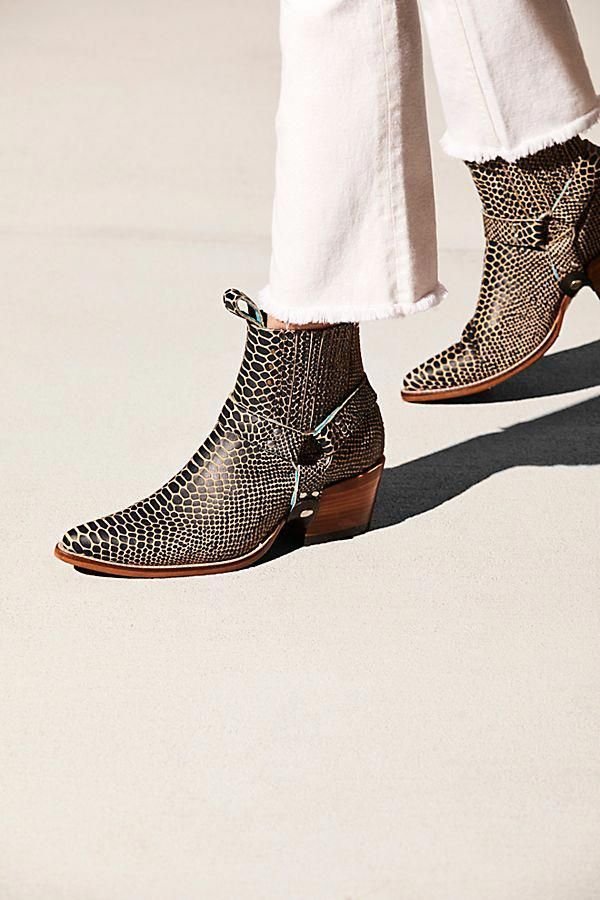 These have a great cowgirl feel to them! If you're looking for something a little different than the other boots on this list, then these are for you. They're made with a soft leather that has been made to look weathered and rugged to complete the look. There's no way that cowboy boots are going out of style anytime soon, so why not get a pair?
Price: $348 at thefryecompany.com
---
7

Rag & Bone Classic Newbury Suede Ankle Boots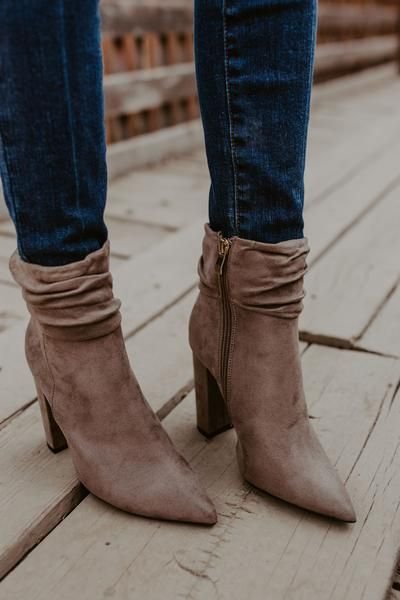 These are also a little different than others on this list. While they're still an ankle boot, they come up on the leg a little higher and have a four inch heel. They come in this rich almost chocolatey brown that made them look expensive. Pairing these with a pair or nice jeans and a cute top will help to really pull an outfit together.
Price: $495 at rag-bone.com
---
8

Joie Dalton Boot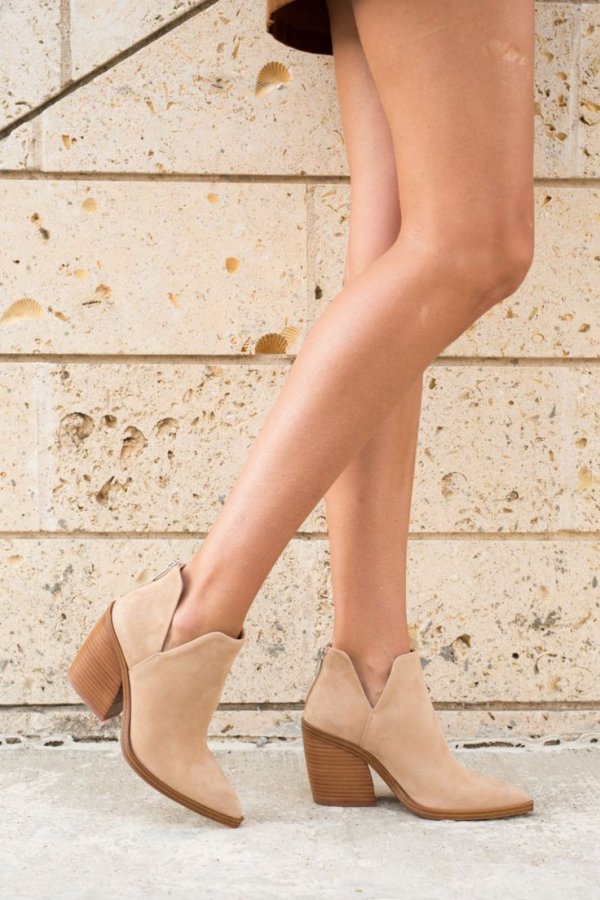 Here is another pair that comes up a little higher than most ankle boots. A super cute decoration on these boots have to be the tasseled zipper! Make sure you keep them clean, because you want the light pretty tannish color to stay around as long as possible. These are some pretty classic ankle boots that you'll be able to wear from quite some time.
Price: $325 at joie.com
---
9

Loeffler Randall Silvi Wedge Bootie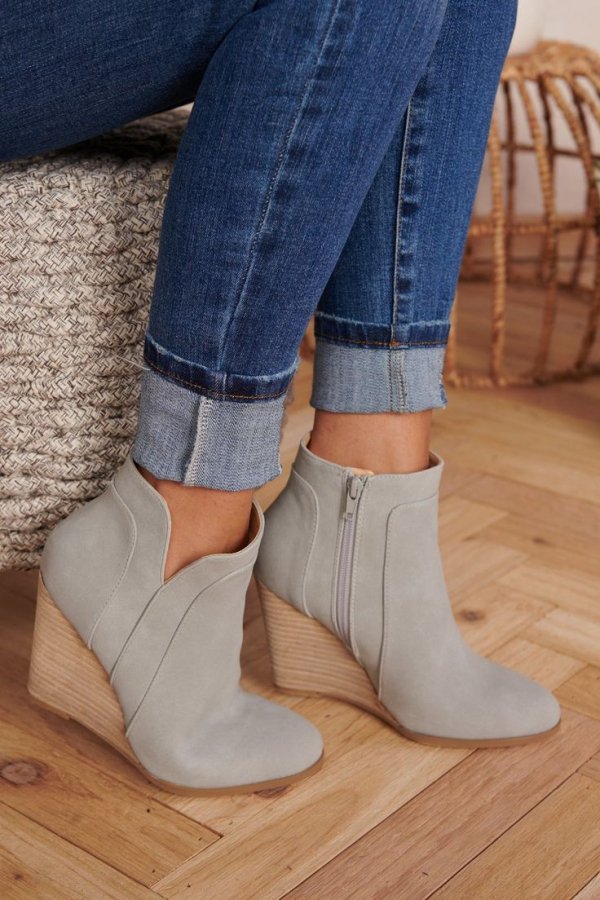 Here's an alternative to the heeled look - a wedge. These booties have really sleek and feminine lines that come up your ankle to complete your outfit. The zipper and simple band around the top of your ankle adds a cute look to this otherwise simple boot.
Price: $395 at loefflerrandall.com
---
10

DV by Dolce Vita Women's Java Ankle Boot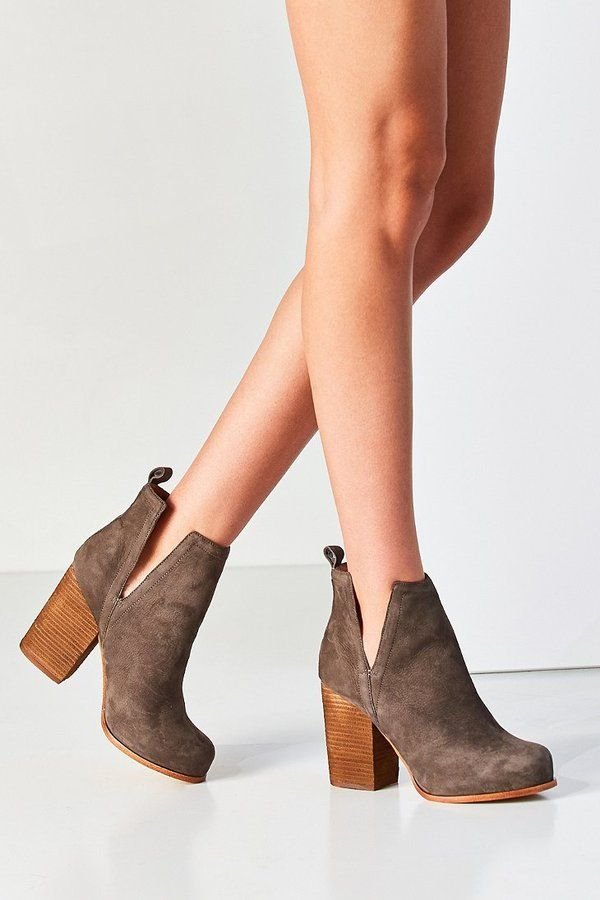 These gorgeous and simple boots are made with worn oiled suede and wrapped with a crisscross belted strap. The strap keeps the boots from being too plain, without making them overdone. The dark brown is a nice option over the normal tannish brown that people usually wear. Simple, yet cute and stylish, and they come with their very own accessory! What could be better?
Price: $99 at piperlime.gap.com">google.com%2Furl%3Fsa%3Dt%26rct%3Dj%26q%3D%26esrc%3Ds%26source%3Dweb%26cd%3D2%26ved%3D0CGUQFjAB%26url%3Dhttp%253A%252F%252Fhttps:">https://www.piperlime.com%252Fproducts%252Fdv-by-dolce-vita-java-P498634.jsp%26ei%3Ds5inUorUI4zaqwHzuoC4BQ%26usg%3DAFQjCNGqdpGqrW5_FWRa-j3BfO4KqfBLzw%26sig2%3DU09nsayjlUYMxNM1YMWMxQ%26bvm%3Dbv.57799294%2Cd.aWM">piperlime.gap.com">google.com%2Furl%3Fsa%3Dt%26rct%3Dj%26q%3D%26esrc%3Ds%26source%3Dweb%26cd%3D2%26ved%3D0CGUQFjAB%26url%3Dhttp%253A%252F%252Fhttps:
---
11

Foster by Miz Mooz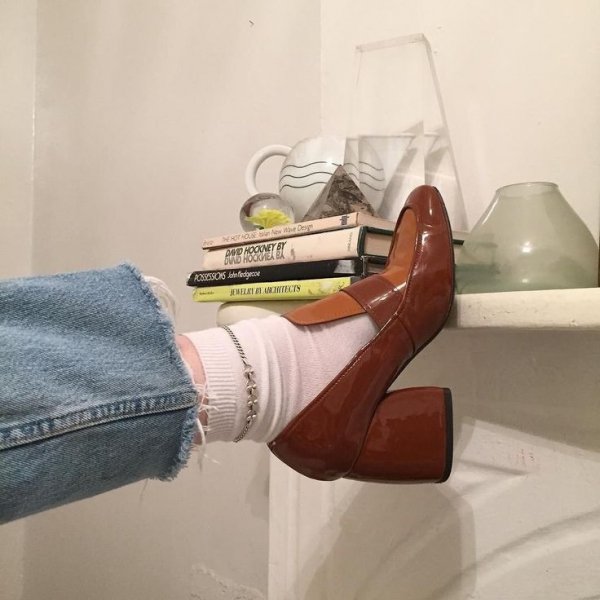 It's hard not to love these boots when the horizontal zipper makes them stand out against all the other boots on this list as well as any boots you own. These boots are made with premium leather and a rubber outsole that helps to keep them long lasting no matter what kind of surface you're walking on.
Price: $139.95 at zappos.com
Everybody needs a good pair of brown ankle boots, so why not choose yours from this list? This list has a great selection in a variety of shades, styles, and heel sizes. Which pair are your favorite?
More
---
Comments
Popular
Recent